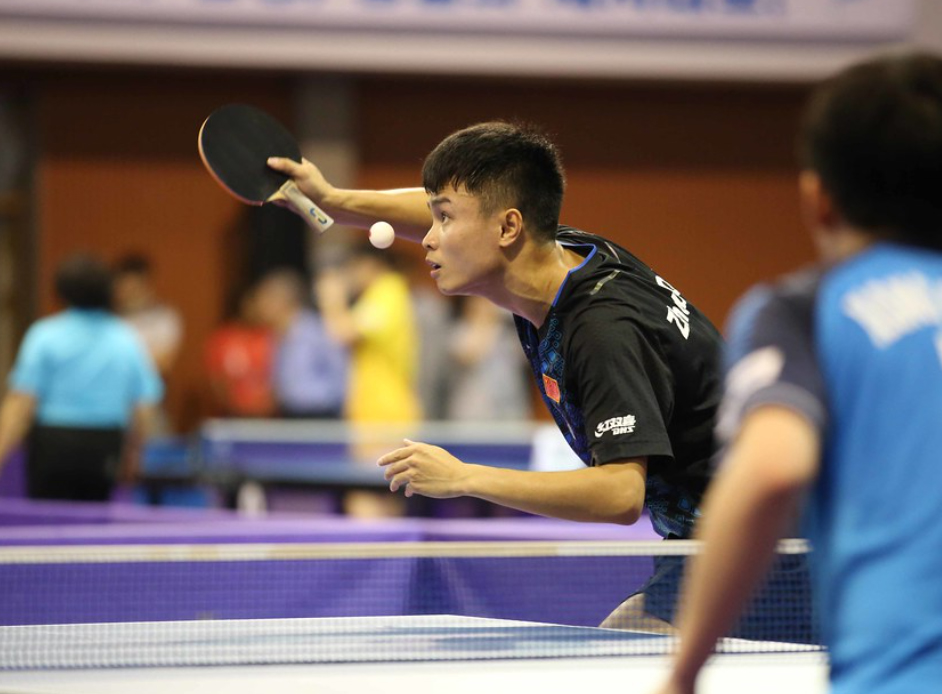 (by Steve Hopkins, photo ITTF World)
The World Table Tennis event this week was the WTT Feeder Panagyurishte (Presented by Asarel) in Bulgaria.  Often in these WTT events, only a few players attend from each country – and most often the local country has the most players.  China seldom has more than 4 or 5 players entered – but that was not the case this week.  In fact, China had 10 players entered in the Men's qualifiers (3 advanced), so when combined with their three seeded players there were 6 Chinese players in the Round of 64.  Romania had 7 players in the draw, and France had 6.  As this was a Feeder event, all of the entrants were outside of the World Top 50 – Jonathan Groth was the top seed at World No. 51.
Denmark's Groth advanced to the Quarterfinals, where he lost to Cao Wei (World No. 286), a 23 year old Chinese lefty qualifier.  Zhou Kai topped Can Akkuzu in the second Quarterfinal, another Chinese qualifier advancing to the Semifinal. Denmark's Anders Lind fought off his Chinese opponent (Sai Linwei) 4-2 to advance.  And in the final pairing, China's Zhou Qihao defeated Cho Seungmin 4-2.  Of the six Chinese in the draw, four reached the Quarterfinals, three reached the Semifinals, and after Lind fell 4-2, it was an all-Chinese Final.  In the end, it was Zhou Qihao over Zhou Kai 4-2.  Qihao has been playing lots of tournaments, with mixed results.  That said, in the last 18 months he has logged wins over Fan Zhendong and Ma Long.
On the women's side, four Chinese players advanced to the Final 8, and 3 of them advanced to the Final 4.  In those Semifinal pairings, Chen Xingtong topped Qian Tianyl to reach the Final, and Romania's Adina Diaconu defeated Wu Yangchen 4-0.  In the Final, Chen Xingtong dominated, with a 4-0 win.
China also dominated the Men's and Mixed Doubles – each with all-China Finals (Xu and Cai won Men's Doubles and Xu and Wu won Mixed Doubles).   Women's Doubles was the exception – with the one Chinese team falling in the Quarters.  France topped Singapore in the Final – with the team of Prithika Pavade and Camille Lutz taking the title.
Visit ButterflyOnline.com for the latest table tennis news and results.
Share the post "WTT Feeder Bulgaria: China Rolls with Numbers"