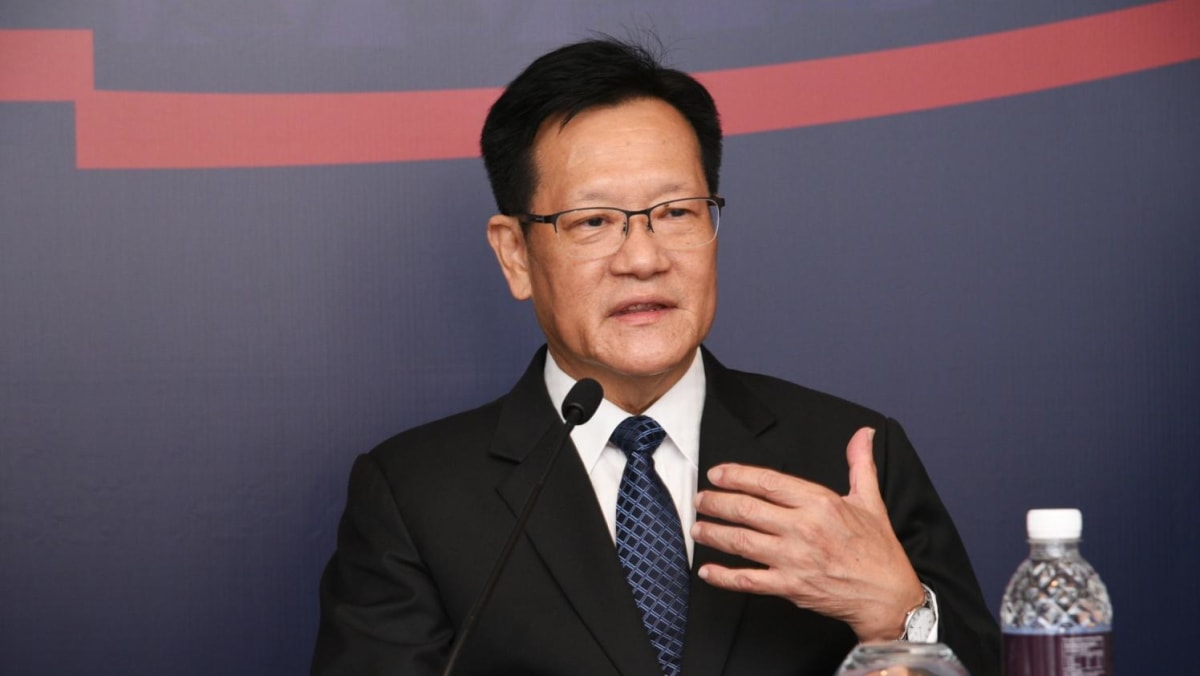 SINGAPORE: Mr Lim Kia Tong, president of the Football Association of Singapore (FAS), has died aged 70.
In a Facebook post on Wednesday (Sep 14), the association wrote: "The FAS is devastated to receive news of the sudden passing of our president, Mr Lim Kia Tong. 
"Mr Lim had served as the first elected FAS president since 2017 and was a dedicated servant of the sport he loved."
From Thursday, the FAS will be setting up a tribute space in the lobby of the FAS office at Jalan Besar Stadium for people who would like to pay their respects.
"On behalf of the FAS Council, secretariat, and the wider football fraternity, we send our deepest condolences to the family of the late Mr Lim during their time of grief," added the association.
Mr Lim was first elected president of FAS in April 2017 after his Team LKT defeated Mr Bill Ng's Team Game Changers 30-13. He was re-elected unopposed as president of the FAS for a second four-year term in 2021.
A criminal litigation lawyer, Mr Lim had been on the FAS committee since 1999. He was first a council member before becoming vice president in 2007, prior to his election as president.
He also became the first Singaporean to assume a leadership role on a FIFA committee when he was elected as its disciplinary committee's deputy chairman in May 2013.
Minister for Culture, Community and Youth Edwin Tong expressed his shock on hearing the news and extended his deepest condolences to Mr Lim's family.
Mr Tong had joined Mr Lim on the FAS council in 2013 and also called him a "tenacious litigator, but always fought his cases with an uncommon compassion and with a lot more heart than many would know".
In a Facebook post on Wednesday, Mr Tong said Mr Lim "was utterly devoted to football, consumed with doing his best to lift Singapore football", adding that he was also a respected figure at FIFA and the Asian Football Confederation (AFC). 
"He knew that football, as a team game, needed a team not only on the field but off it as well.
"So he reached out to different factions and personalities, and with his amiable disposition, gradually healed divides and brought people together."
AFC president Shaikh Salman Ebrahim Al Khalifa also penned a statement following news of Mr Lim's death. 
"On behalf of the AFC and the Asian football family, please accept my heartfelt condolences and sympathies on the passing of our dear friend, FAS President Lim Kia Tong. 
"Lim dedicated so much of his life, not just to Singapore football but to the Asian and global game," said Mr Shaikh Salman. 
Mr Lim was a member of the AFC legal committee from 2003 to 2006, and its disciplinary committee from 2007 to 2011. He was chairperson of the AFC Disciplinary and Ethics Committee from March 11 until the time of his death. 
As chairperson, Mr Lim conducted his role with "utmost professionalism and integrity and was a strong advocate of good governance", said Mr Shaikh Salman.
"The Asian football family has lost a true servant of the game whose contributions and leadership will forever be cherished and remembered," he added.
Sport Singapore said it was deeply saddened by the sudden passing of Mr Lim.
In a Facebook post, SportSG said that Mr Lim was a highly regarded figure in both the local and international football scene, who spent more than 20 years of his life contributing to local football.
"Despite challenges along the way, he remained steadfast in seeing football progress," said SportSG.
It added that Mr Lim's leadership played a key role in getting Unleash the Roar – a national project to build a sustained and structured football development system in Singapore – under way.
"We will continue to see through his dreams to unify Singaporeans through football," said SportSG.
"On behalf of the SportSG board, management, staff and Sporting Singapore, we send our sincere condolences to Mr Lim's family during their period of grief."