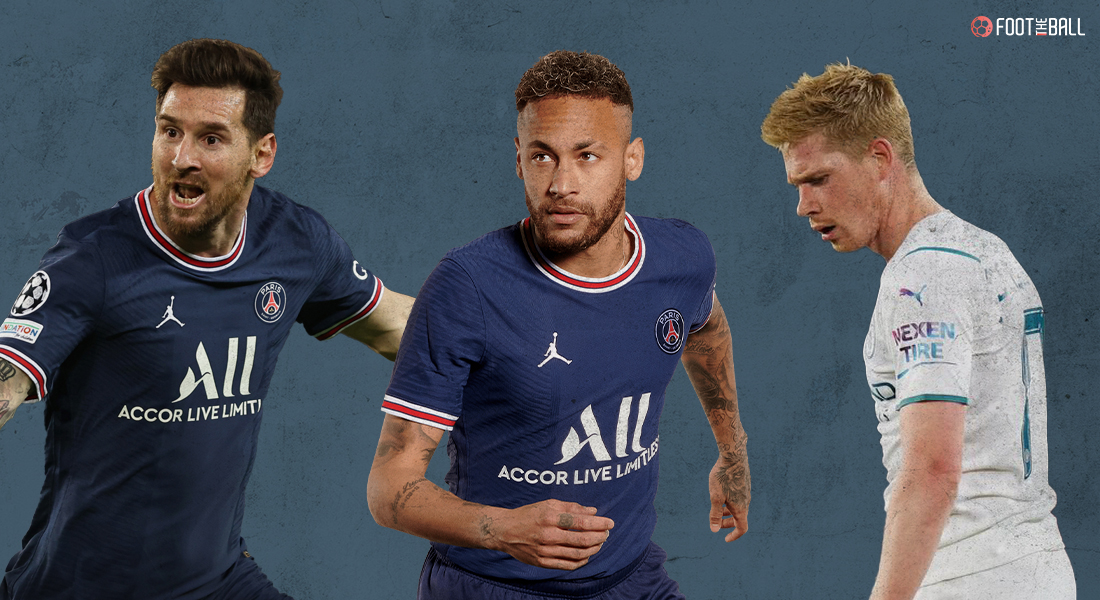 [ad_1]

PSG have completed their revenge from last season as they beat Manchester City 2-0 in the Champions League and Lionel Messi scores his first goal for his new side this season. Here's how the game unfolded.
The stakes were as high as they can be as this was possibly the biggest game of the Champions League group stage as PSG welcomed Manchester City at home looking for revenge for knocking them out in the semi-final last season. Considering the tough competition in their group, it is obvious that every point counts which is why PSG won't be too thrilled about their showing so far.
They drew their first game against Club Brugge which was a game they could have cashed in on points and hence they were desperate for a win tonight. City have been defensively solid so far this season and have hardly conceded any goals and were confident heading up to the game.
Although Manchester City dominated the game in the first few minutes, PSGgoyt the opening goal as Gueye finished the ball in the top right corner courtesy of a cutting in a pass by Mbappe which tore City's defence apart. City made a great goal scoring opportunity but right in the end 3 of their shots hit the post in quick succession and mistakes like these often prove costly in the aftermath.
PSG were ahead at halftime but won't be too optimistic about their performance. They made a few good chances but City created far more goal scoring chances than the home side. They also missed as many chances as they created which is why Guardiola will be worried about their performance in the final third. It was a very closely contested game in the first 45 and it was almost impossible to predict the final outcome.
PSG got the second goal of the game by none other than Lionel Messi who has scored his first goal for PSG this season. He finished the ball in the top right corner from a strike from the edge of the box after a quick one-two with Kylian Mbappe.
Manchester City continue dominating the game in the second half as well but they couldn't beat Donnarumma in the end. After PSG got the second goal, the match as a contest was over and we could see City had given up by the last 10 minutes.
With Club Brugge winning against RB Leipzig, Manchester City fall down to 3rd place in the league which would be worrying City fans across the world but it is only matchday 2 and there is plenty of chances for City to redeem themselves in the end.
PSG WON THE INDIVIDUAL BATTLES
PSG didn't have a lot of the ball but whenever they did, they were threatening the City goal. This was majorly because of their ability to carry the ball with pace and beat the defenders almost effortlessly.
City did well to square off their attackers but still failed to keep a clean sheet. Mbappe Neymar and Messi showed good synergy and exploited City's defence as a unit which was extremely crucial for their side.
GUARDIOLA OVERTHINKING YET AGAIN
This was the first time Sterling was played as the false 9 this season and his performance was very poor. A lot of the fault goes to Guardiola's name since he could have played Ferran or Foden since they have worked for him recently and he didn't have to make a gamble tonight.
Sterling missed many open chances and fumbled scoring opportunities by losing possession on very crucial positions. Considering how good Donnaruma is, Guardiola should have surely played someone who has been accustomed to the position in the recent weeks and Sterling wasn't that player by any means.
A TOUGH WEEK FOR CITY
Manchester City won a heavily contested game against Chelsea just a few days ago and that was a game that must have completely drained key players in Manchester City. Gabriel Jesus has been important for them this season but was left out of the squad probably due to fatigue.
Even Foden was left out of the starting lineup possibly for the same reason. Kevin De Bruyne was seen lacking in energy by the second half wand City are playing Liverpool later this week away from home in the Premier League as well. The calendar hasn't been kind to them and it is evident with their performance in the pitch tonight.
[ad_2]

Source link