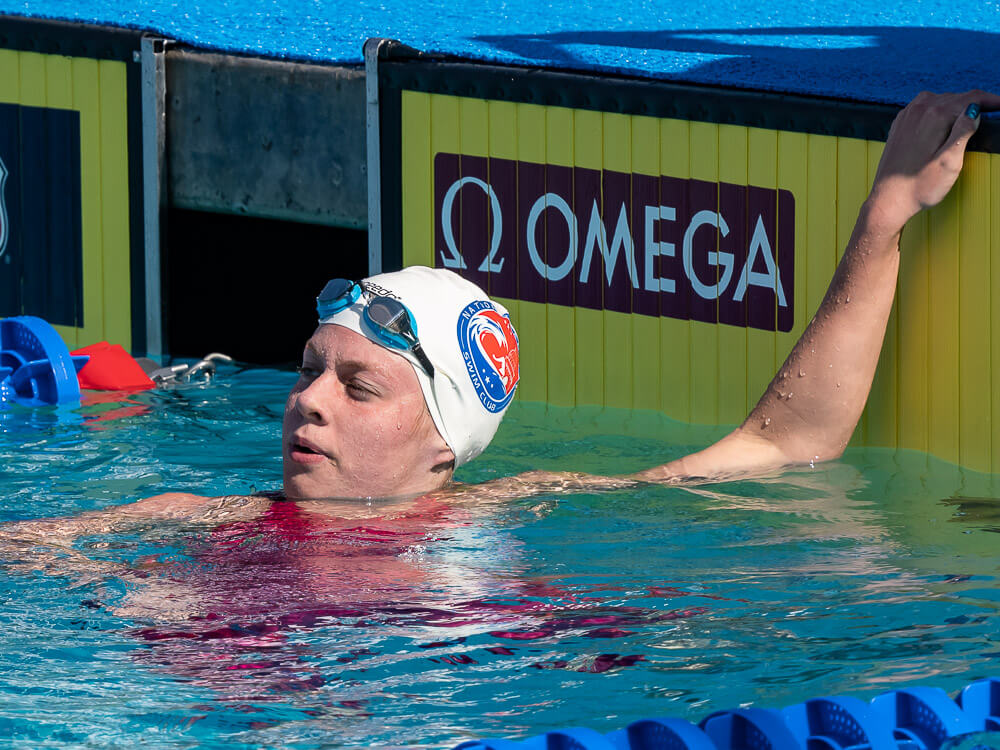 Entry Lists Released For Junior Pan Pacific Championships; Erin Gemmell Top Seed in Two Events
Some of the sport's brightest stars of the future will be in action this week when the Junior Pan Pacific Championships are held in Hawaii. The United States, Australia, Japan and Canada are the headliner countries, with athletes invited from several other nations. The meet is scheduled to run from Wednesday through Saturday.
Erin Gemmell, a University of Texas recruit and the reigning national champion in the 400 freestyle, will be one of the top guns for the United States. Gemmell is the top seed in the 200 freestyle and 400 freestyle and, along with Anna Moesch, provides Team USA with a powerful tandem in the 100 freestyle. Meanwhile, the triumvirate of Thomas Heilman, Daniel Diehl and Henry McFadden figure to provide a spark for the United States in a variety of events, including relay action.
Australia's Flynn Southam, who has seen duty for the Dolphins in international competition at the senior level, is the top seed in the men's 100 freestyle and 200 freestyle. Meanwhile, Canada's Ashley McMillan enters the meet as the No. 1 seed in the women's 100 backstroke, which is expected to be one of the deepest events of the Junior Pan Pacs.
For Japan, Mio Narita is the top seed in the women's 200 individual medley and 400 individual medley, where she has been 4:36.71.
Here is a look at the preliminary entry lists.
setTimeout( function () {
!function(f,b,e,v,n,t,s){if(f.fbq)return;n=f.fbq=function(){n.callMethod? n.callMethod.apply(n,arguments):n.queue.push(arguments)};if(!f._fbq)f._fbq=n; n.push=n;n.loaded=!0;n.version='2.0';n.queue=[];t=b.createElement(e);t.async=!0; t.src=v;s=b.getElementsByTagName(e)[0];s.parentNode.insertBefore(t,s)}(window, document,'script','https://connect.facebook.net/en_US/fbevents.js');
// init window.fbq('init', '1467300236903193');
// track window.fbq('track', 'ViewContent', { category: 'partner', subcategory: 'swimworld', domain_name: location.host, });
window.fbq('track', 'PageView');
}, 2000);