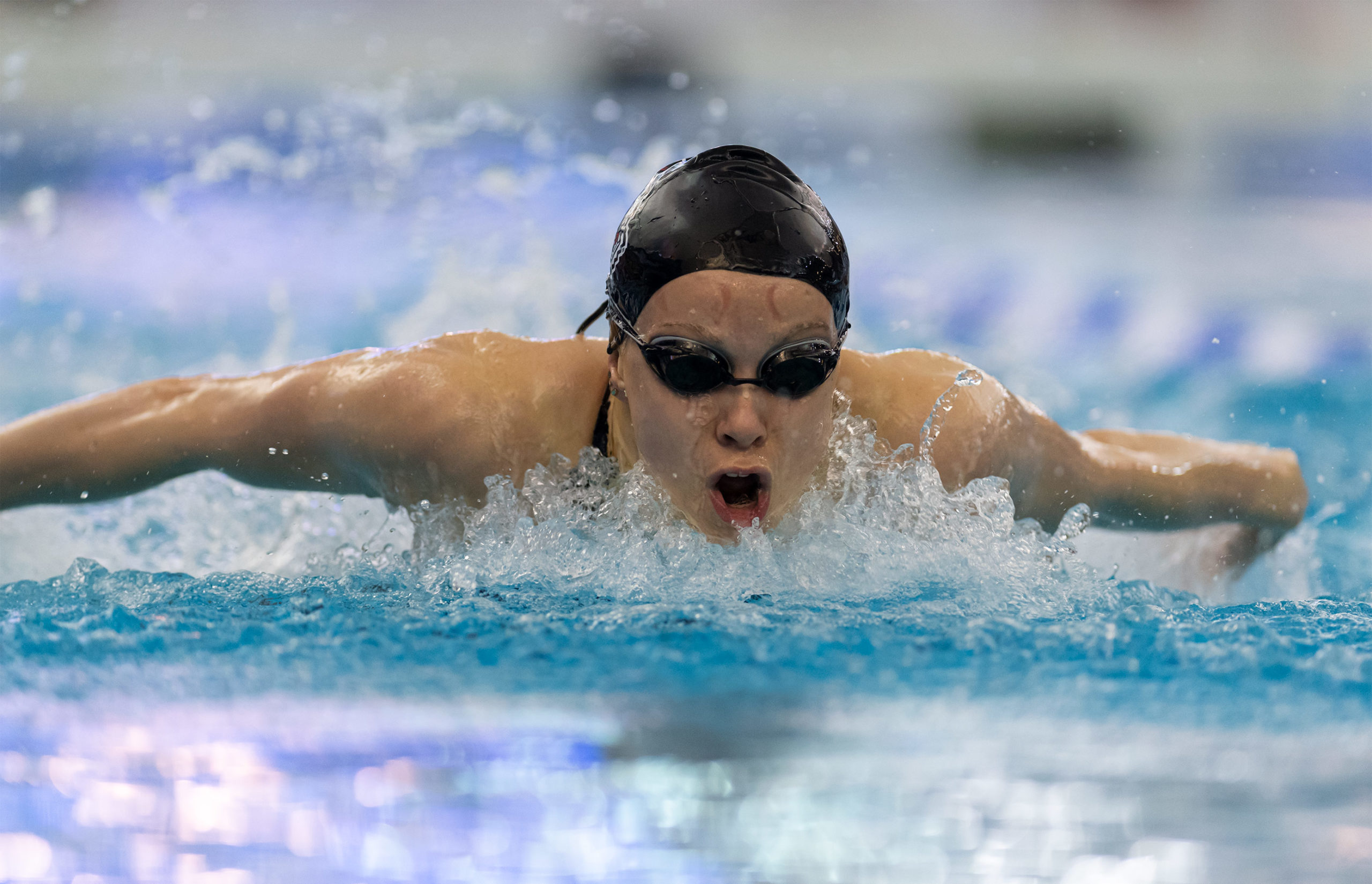 Abby Arens Hits Quick 100 Fly at Cary Sectionals; James Plage Has Top Men's Swim in 400 Free
As Sectionals competition continued across the country Saturday night, North Carolina State junior-to-be Abby Arens posted an impressive performance at the meet in Cary, N.C., in the women's 100 butterfly. Arens won the event in 59.04, just off the mark required to qualify for the final in the event at the U.S. International Team Trials earlier this year. Arens finished just ahead of her Wolfpack teammate Kylee Alons (59.95).
The top men's swim of the evening came courtesy of NC State's James Plage, who recorded a mark of 3:50.06 in the 400 freestyle. Only four swimmers beat that time at the International Team Trials. Also for the NC State men, Lukas Miller won the 100 butterfly (52.76), and Rafal Kusto swam a mark of 1:02.23 in the 100 breaststroke.
At the Sectionals meet in Minneapolis, 16-year-old Maggie Wanezek completed a strong two-day performance in the women's backstroke events. Wanezek, representing Elmbrook Swim Club, swam a mark of 1:00.76 in the 100 back Friday before coming in at 2:12.2 in the 200 back. Wanezek finished 11th in all three backstroke events at the International Team Trials.
Finally, Aiden Hayes recorded his third win in three days at the Sectionals meet in Columbia, Mo., as he placed first in the men's 100 back. After swimming a 51.78 in the 100 fly and 1:58.33 in the 200 fly, he won the 100 back in 55.87.
setTimeout( function () {
!function(f,b,e,v,n,t,s){if(f.fbq)return;n=f.fbq=function(){n.callMethod? n.callMethod.apply(n,arguments):n.queue.push(arguments)};if(!f._fbq)f._fbq=n; n.push=n;n.loaded=!0;n.version='2.0';n.queue=[];t=b.createElement(e);t.async=!0; t.src=v;s=b.getElementsByTagName(e)[0];s.parentNode.insertBefore(t,s)}(window, document,'script','https://connect.facebook.net/en_US/fbevents.js');
// init window.fbq('init', '1467300236903193');
// track window.fbq('track', 'ViewContent', { category: 'partner', subcategory: 'swimworld', domain_name: location.host, });
window.fbq('track', 'PageView');
}, 2000);