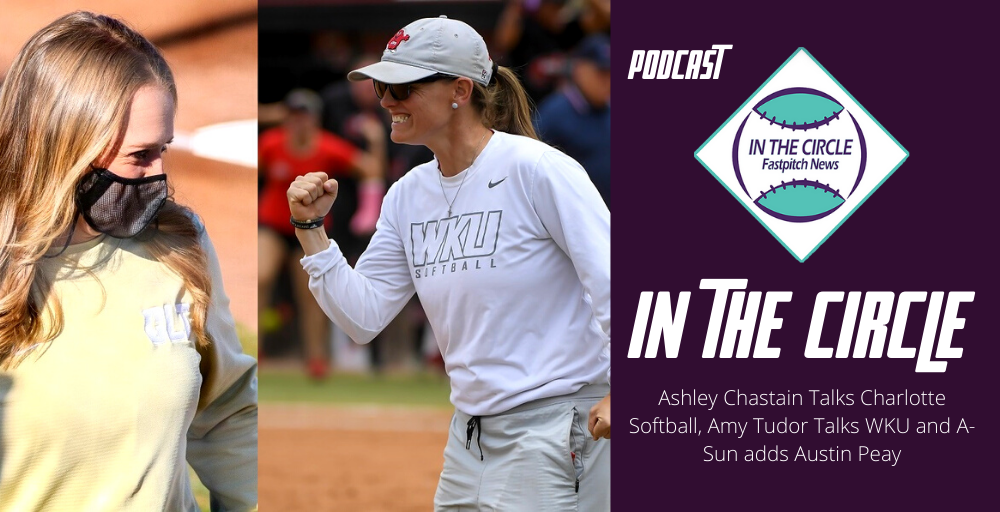 In this edition of In The Circle, Eric Lopez, and Victor Anderson look at the C-USA outlook for 2022 and expansion in the A-SUN. First, Eric talks with Charlotte Head Coach Ashley Chastain about her vision for the 49ers program fresh off a 31 win 2021 season. Chastain gives an outlook for 2022 and talks about what she learned while playing for Joyce Compton and Beverly Smith in South Carolina.
Eric also talks with Western Kentucky Head Coach Amy Tudor about WKU alum Larissa Franklin winning the Bronze medal for Team Canada in the Olympics this summer. Tudor talks about what it is like being Head Coach at her alma mater, Winning C-USA Tournament in 2021, and more.
Eric and Victor react to the news of the A-Sun Conference adding Austin Peay to the conference starting in the fall of 2022.