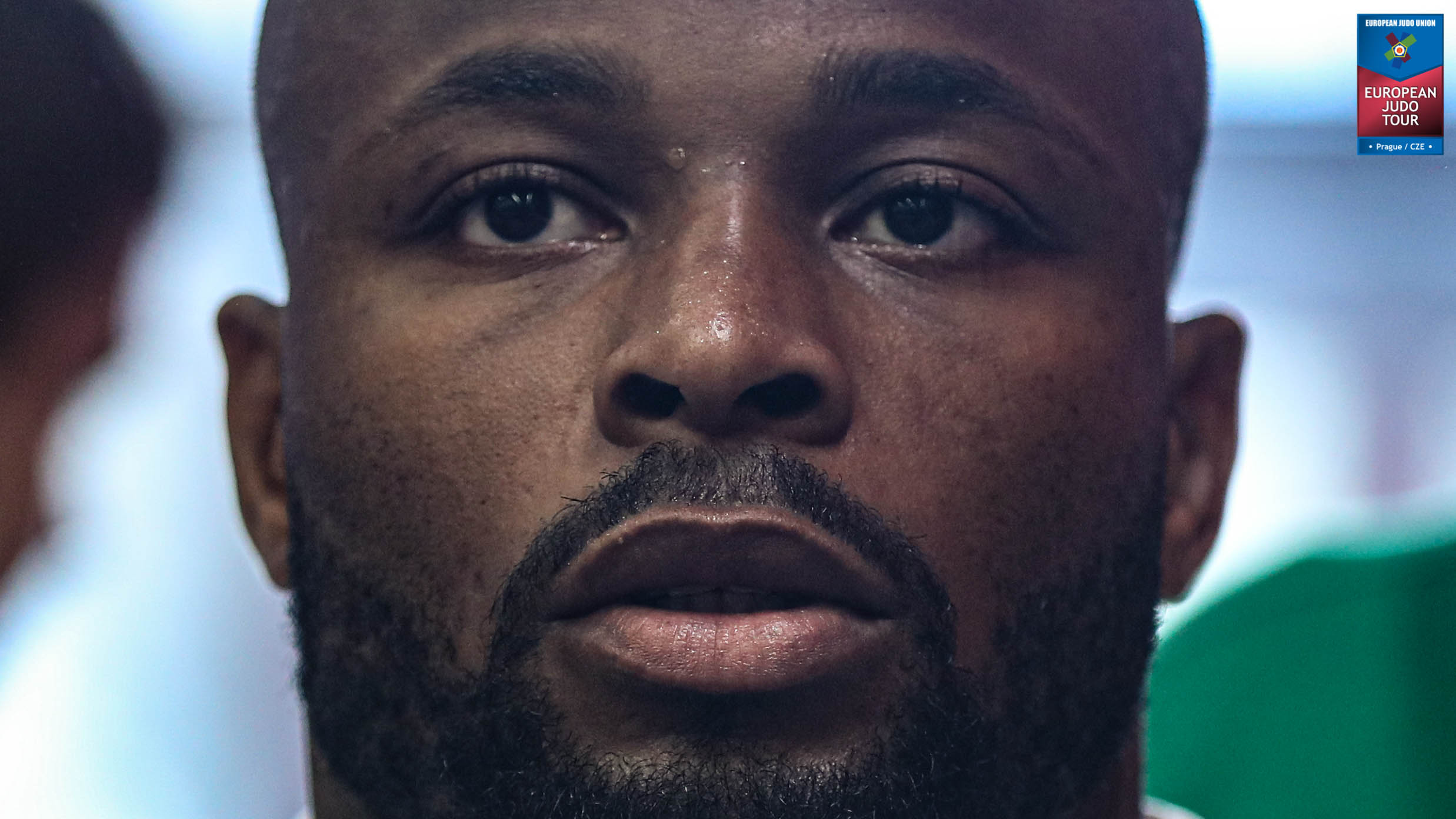 Judo has evolved, but it won't stop there. A great example of this is the second day of the European Open in Prague. Increasingly attractive fights, physical readiness of individuals, and definitely technical and tactical perfection that takes your breath away at times. Rapid changes of direction, i.e. agility that can even escape to the eye of the most experienced judokas, were accompanied by applause from not so many spectators, but still a motivating arrival after a long time period, when we were forced to close the stands for visitors for a well-known reason.
Among the tribunes was a very recognizable face, probably one of the most popular in Czech sports, double Olympic and World Champion Lukas Krpalek, who came to support his colleagues from the national team. Just as he is "big" on the tatami, he is no less different when he is not fighting, so as usual, he found time for a short interview with the EJU Media team.
Lukas, we haven't seen you on tatami since Tokyo, so what comes next for you?
At the moment I can't surely tell when I'll appear on tatami next time, It's because my main focus is to prepare for the upcoming qualification. It starts at the end of July and I want to be maximally prepared at that moment and try to qualify for Olympic Games which will be held in Paris 2024. Therefore the preparation is very important for me and then the competitions will follow up. Unfortunately at the moment I'm not sure if I will even compete at the European Championships in Sofia this year. If I manage to be 100% ready, I will compete.
Let's say you show up in Sofia, where we would be very glad to see you fight, would you like to see Teddy Rinner and Guram Tushishvili there too?
(LAUGHS). It would be nice to see them all together and repeat the Tokyo Olympics. So definitely yes.
The third in a series of this year's European Open attracted very interesting names here in Czech Republic, from the very beginning the two-time world champion (Tokyo 2019, Budapest 2021), 29-year-old Portuguese, Jorge FONSECA, stole all the attention. He is always interesting to every judo lover, the gold medalist from the World Championships in Rio de Janeiro in 2013 and the returnee in the category up to 81 kg, 31-year-old Frenchman Löic PIETRI, who was stopped in third round against today's gold medalist Canadian Mohab ELNAHAS.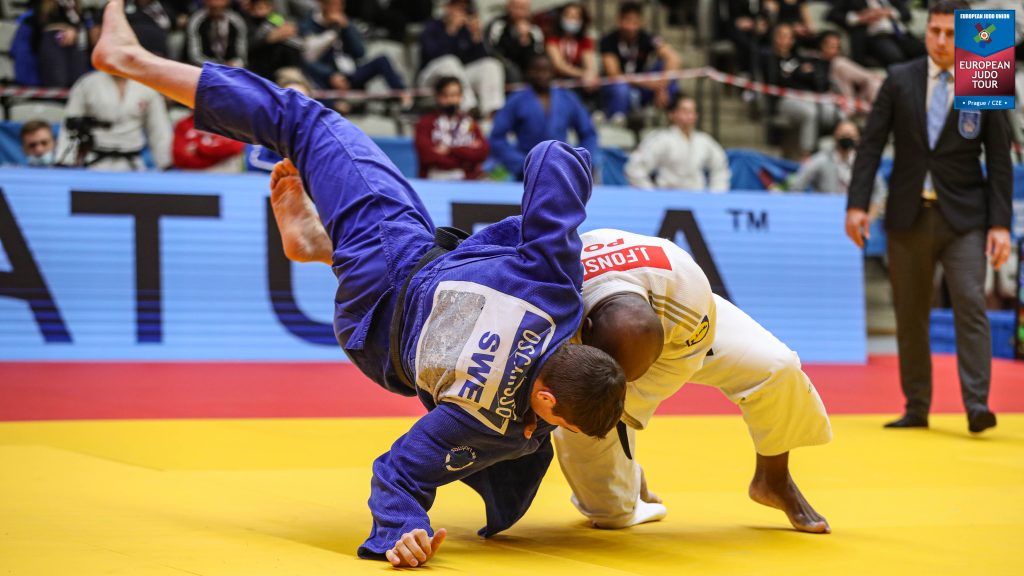 In the final match of the U100kg just nineteen seconds were enough to launch fantastic drop seoi-nage against 21-year old Daniel EICH, another promising Swiss talent which for sure we will see more and more often. Another gold for double World Champion Jorge FONSECA who didn't even think about to celebrate today after throwing an ippon. It's was quite unusual to see athlete of such caliber, current World Champion at the European Open and of course Jorge also agrees, but he had quite good reason to be here.
Well I'm happy that I can compete, I don't need big fights and I'm quite happy with gold medal here, the goal was to come here and have as much as possible fights. I also came here to have a lot of randori at the OTC, after that I will attend at the IJF Grand Slam Antalya (TUR) and hopefully to become European Champion in Sofia.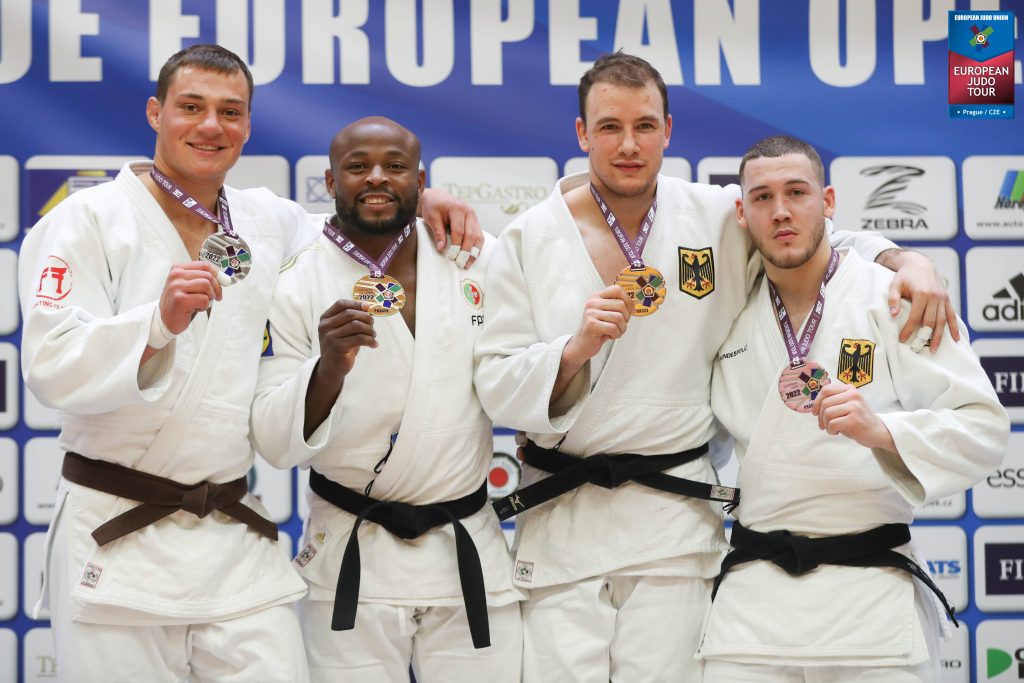 Another European Open come to an end, the next one awaits us later this year in June when Madrid (ESP) will host it, but before that of course all eyes will be on the upcoming European Championships in Sofia (BUL) which will take place from 29. April – May 1.
The practicality of the tournament in Prague is that the organizer is extremely resourceful, so as in previous years, most national teams with their backgrouund staff will travel a little less than 50km away to the city of Nymburk, where the Olympic Training Camp will be held from 07-13. April.
OTC is a great opportunity for coaches and competitors to consult with the members of the EJU Judging Commission, ie with the Sports Director who are present at each OTC.
You can find the results and photos of the competition in Prague at the link below:
Author: Mario Krvavac
---
Share
Tweet
Telegram
WhatsApp
E-Mail