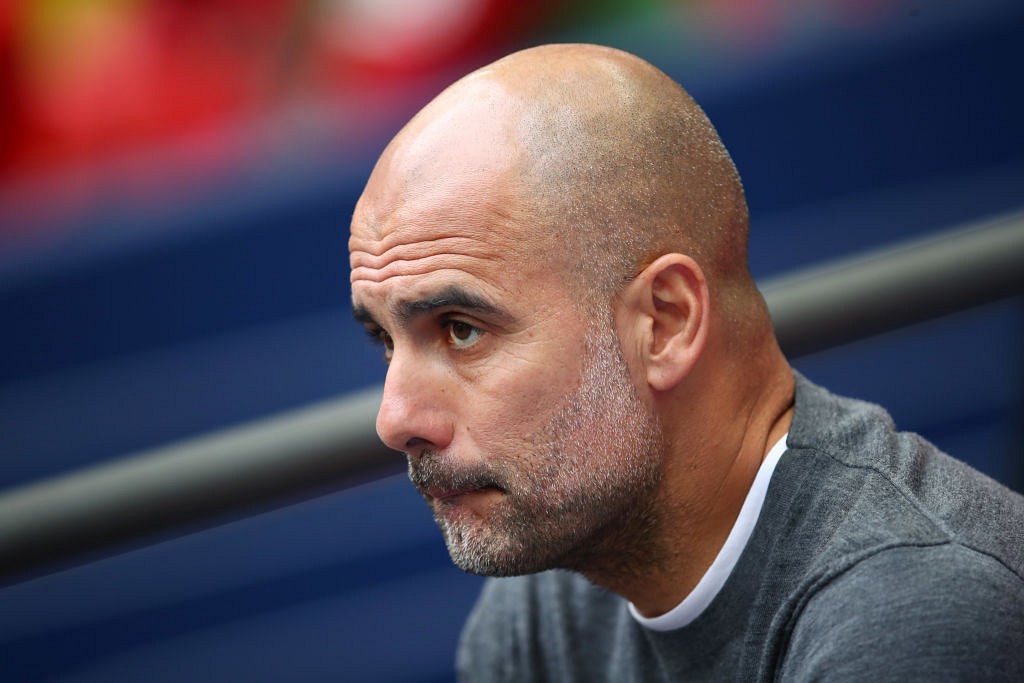 Manchester City Vs Chelsea: Pep Guardiola Congratulates Chelsea For Reaching The Champions League Final: Chelsea and Manchester City will be taking on each other in the Premier League at the weekend
When Thomas Tuchel had taken over the reins of a Chelsea side languishing in ninth place, the German's only target was reaching the top 4 of the Premier League. Taking on a daunting and dicey task, Tuchel knew he had massive work to put in place if he was to achieve the objective set in place for him.
However, not only has Tuchel transformed Chelsea into top 4 candidates with the club currently sitting in fourth place with the 61 points but he's completely overhauled the club's underachieving form. The 47 year old German has taken Chelsea to a couple of finals with the club set to compete for both the Champions League and FA Cup.
Setting up a Champions League final with Manchester City after defeating Real Madrid 2-0, Tuchel is now veering up to take on City in the Premier League. And City manager, Pep Guardiola was the first to appreciate the work Tuchel has done at Chelsea.
Pep Congratulates Chelsea
Speaking ahead of City and Chelsea's matchup, Pep not only congratulated Chelsea but also spoke about his admiration for Tuchel.
"First of all congratulations to Chelsea," said Guardiola. "They put in a good performance against the kings of the competition in Real Madrid."
"Chelsea has done remarkably in the last period, winning games, they play good, they have always been there every year fighting for titles in Europe, it's not a surprise. I have a lot of respect for Thomas.
"He has been in Mainz, Dortmund, PSG and now here. Every place he's been he's always done really well and his teams are always a joy to watch."
Pep is well versed with the kind of arduous work Tuchel has carried out at Chelsea in this extremely short period of time. Pep's City have already been defeated once by Tuchel's Chelsea with the 1-0 defeat in the semi-final of the FA Cup ending City's aspirations of winning four trophies this term.
Also Read: Kovacic Out Of City Clash