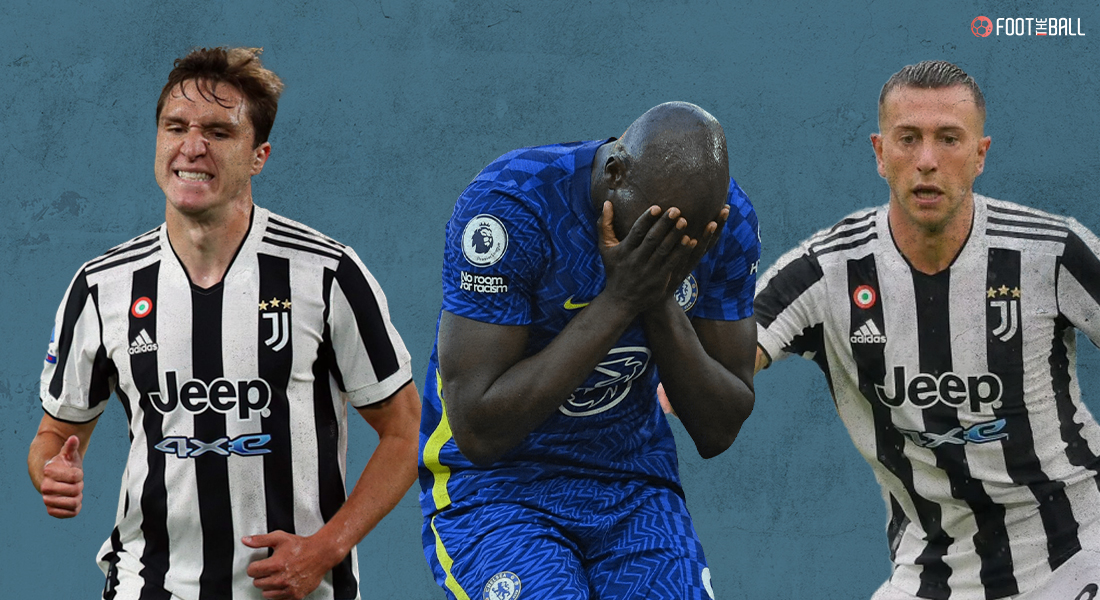 [ad_1]

Juventus finally look like their old self as they beat Chelsea 1-0 at home in the 2nd matchday of the Champions League. Despite having multiple important players out injured, the old lady held fort and stopped the might defending Champion of Europe.
After a win in their first matchday of the Champions League group stage, both sides started their campaign strong and had the chance to kill their opponent's momentum leading up to the game.
Juventus have surely not been hitting their mighty expectations this season but they have managed to redeem themselves over the last few weeks since their draw against AC Milan. They have had a horrendous performance at the back and have conceded over 10 goals so early in the campaign.
Chelsea on the contrary have one of the strongest defensive stats in Europe this time around and have only conceded 1 goal from open play which was against Manchester City when they lost a closely contested game a couple of days ago.
Chelsea were the favourites heading up to the game courtesy of the top form their players are and also because of the absence of Dybala and Moratao from the starting lineup due to injuries. Juventus have made a commendable improvement over the last few games but a heavy loss against Chelsea would prove costly for the team's morale which increased the importance of the game.
It was a sombre first half with most of the game played in the midfield of the pitch. Chelsea started off strong with their possession game but Juventus hit them back hard in counters and made a couple of threatening goal scoring chances.
Chelsea did come close to goal but didn't get a good shot in goal and they would surely be disappointed by their performance in the final third. Chelsea was also struggling to find Lukaku in good goal scoring positions and the Belgian was often covered by Juve's defenders when he received the ball.
Just 10 seconds into the second half, Juventus found their opening goal as Bernardeschi found Chiesa making a darting run into the box who effortlessly finished the ball past Mendy.  There was some entertaining end to end football played in the second half as we saw a determined Juve side after their first goal and Chelsea too came awfully close to scoring on multiple occasions in the dying embers of the game.
LUKAKU CAGED
Juventus have surely redeemed themselves at the back with their performance tonight. They squared Chelsea's attackers in the box perfectly which made it impossible for Chelsea to find a good shot at goal.
Despite eLukaku's big presence inside the box, he was caged in and was not given the chance to work his magic and find a goal. Due to Jue's tight narrow defence in the box, Chelsea were forced to take long shots from far out and Chelsea don't have the players for it.
Even when Chelsea were on the counter, Juve made sure Lukaku doesn't get enough space to get hold of the ball and hence Lukaku never had the chance to keep an eye for a goal from his positions.
PROBLEMS FOR TUCHEL
With this defeat, Chelsea have lost 2 important games in a row and have had a steep downfall from the exceptional start to their campaign. If Chelsea get stuck in a rut even for a short period of time, it would have a major impact on their overall season considering the tough competition in the Premier League this season.
This game also means that they haven't scored a single goal and even had a clear scoring attempt despite having Romelu Lukaku in their side. Maybe it is time for Tuchel to make some changes in their system or he also has the option to stick with it and trust the process for a while. Thomas Tuchel has a tough decision to make.
JUVENTUS BACK IN THEIR STRIDE
Juventus were expected to struggle in the front foot with Dybala and Morata missing but they proved those thoughts to be very misguided. They made the better chances out of the 2 in the first half and after their goal right after halftime, their whole dynamic became more confident.
Their passing and runs across the field was evidently more firm and polished and the side's whole demeanour became more confident. The fans in Turin finally got to see Juventus back in their whole stride ready to dominate Europe as they beat the defending champions.
[ad_2]

Source link