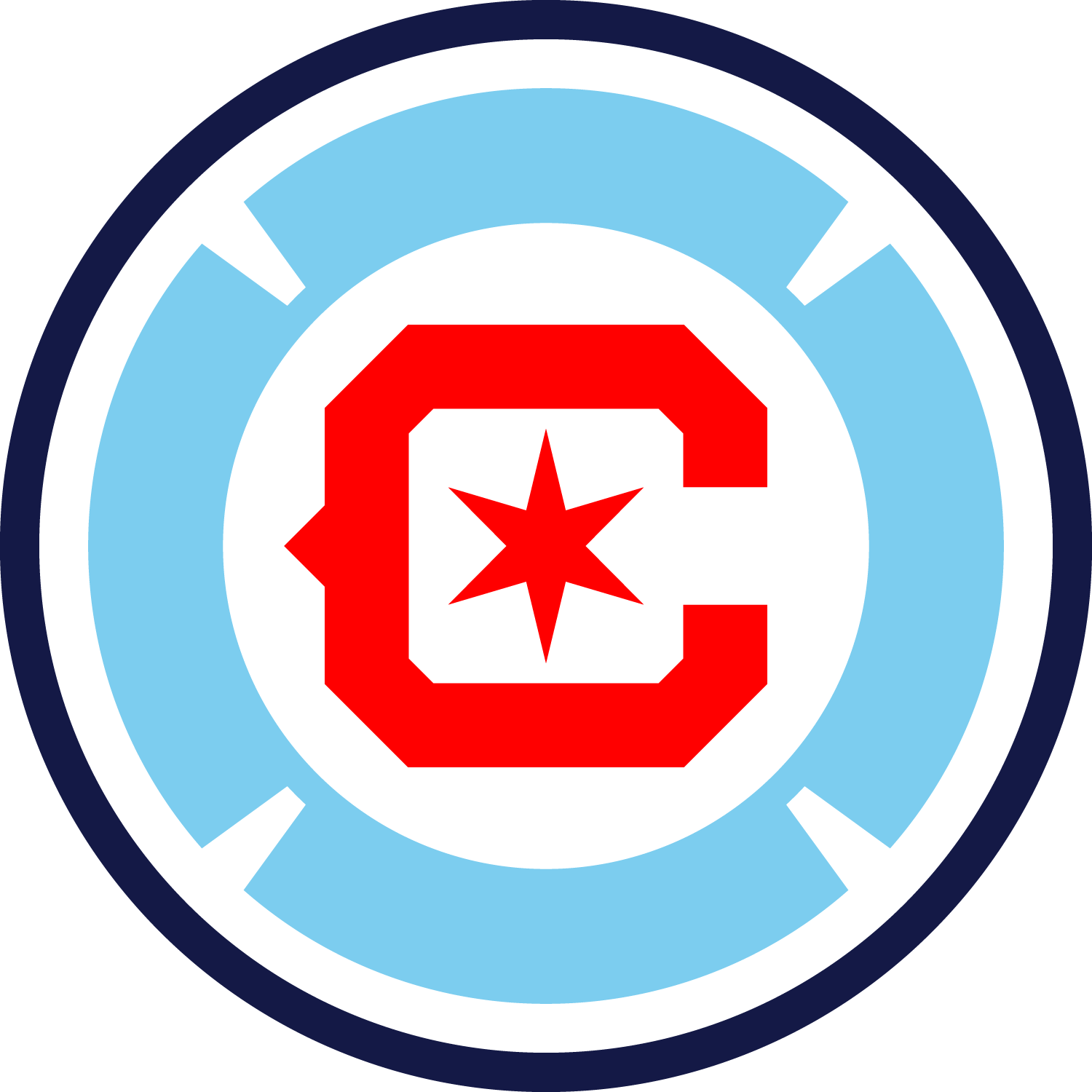 July 9, 2022 – Major League Soccer (MLS) – Chicago Fire FC News Release
CHICAGO – Chicago Fire FC (4-10-5, 17 points) fell 3-2 to Columbus Crew (6-5-7, 25 points) on Saturday night at Soldier Field.
The Fire dominated the first half, opening the scoring in the 29th minute with a goal by captain Rafael Czichos. The play began off the first corner kick of the game, as Chris Mueller played it short to Xherdan Shaqiri. The Schaumburg native overlapped Shaqiri and curled the ball into the box where captain Rafael Czichos was able to redirect the ball to the back of the net to put the Fire up by one.
The Fire doubled the lead in the 41st minute when Mueller netted his second goal of the season. Homegrown Brian Gutiérrez slotted in Jhon Durán behind the Crew's backline, who found an ongoing Mueller on the far post and the midfielder smashed a low left-footed finish past Columbus goalkeeper Eloy Room.
The Crew would complete a comeback with a trio of late second-half goals to secure the road win. In the 63rd minute, Derrick Etienne Jr. went one-on-one with goalkeeper Gaga Slonina and slotted the ball home to put the Crew on the scoreboard. Etienne Jr. would earn a brace with the equalizer in the 75th minute, while newly-acquired forward Juan "Cucho" Hernández tallied the game-winner in the 83rd minute in his MLS debut.
Chicago were reduced to 10 men in the 90th minute when a red card was issued to defender Miguel Navarro.
NEXT MATCH: Chicago continues its three-game homestand with a match against Toronto FC on Wednesday, July 13 at Soldier Field. Beginning at 7:00 p.m, the match will be televised on WGN-TV and CF97 Live, and transmitted locally in Spanish on TUDN 1200 AM. Tickets available here.
Social: Twitter – @chicagofire, @vamosfire (Hashtags: #CF97 #VamosFire) | Instagram – @chicagofire | Facebook
Notes:
Chicago Fire captain Rafael Czichos scored his first MLS regular season goal, and his third of the season for the Fire after scoring two penalty kicks in the 2022 Lamar Hunt U.S. Open Cup.
Midfielder Chris Mueller tallied his second goal of the season for the Fire, along with his first assist for the Club. Mueller was acquired by the Fire on May 5 from Scottish Premier League side Hibernian F.C. and has tallied 24 goals and 21 assists in his MLS career.
The Fire's starting lineup had an average age of 23 years and 7 months, with seven players 23 or younger, including Jhon Durán (18), Jhon Espinoza (23), Brian Gutierrez (19), Federico Navarro (22), Miguel Navarro (23), Gaga Slonina (18) and Carlos Terán (21).
Chicago Fire first-year head coach Ezra Hendrickson faced his former team for the first time tonight. Hendrickson was part of Caleb Porter's staff from 2019 to 2021 before being named the 10th full-time head coach in Club history on Nov. 24, 2021.
Box Score:
Chicago Fire FC 2:3 Columbus Crew
Goals:
CHI – Czichos (1) (Mueller 1, Shaqiri 7) (WATCH) 29′
CHI – Mueller (2) (Durán 3, Gutiérrez 3) (WATCH) 41′
CLB – Etienne Jr. (4) (Zelarayán 5) (WATCH) 63′
CLB – Etienne Jr. (5) (Díaz 1) (WATCH) 76′
CLB – Hernández (1) (Igbekeme 1) (WATCH) 83′
Discipline:
CLB – Moreira (Yellow Card) 8′
CHI – Giménez (Yellow Card) 14′
CHI – Czichos (Yellow Card) 45′
CHI – M. Navarro (Yellow Card) 50′
CHI – Gutiérrez (Yellow Card) 54′
CHI – Durán (Yellow Card) 60′
CLB – Mensah (Yellow Card) 71′
CLB – Hernández (Yellow Card) 84′
CHI – M. Navarro (Ejection) 88′
Chicago Fire FC: GK Gabriel Slonina, D Espinoza, D Terán, D Czichos ©, D M. Navarro, M F. Navarro, M Giménez, M Shaqiri (Herbers, 80′), M Mueller, M Gutiérrez (Torres, 63′), F Durán (Przybyłko, 76′)
Subs not used: GK Richey, D Bornstein, D Sekulić, D Reynolds II, M Pineda, F Ivanov
Columbus Crew: GK Room, D Williams, D Mensah ©, D Anibaba (Etienne Jr., 46′), M Santos, M Morris, M Zawadski (Díaz, 46′), M Moreira, F Nagbe, F Zelarayán (Igbekeme, 81′), F Russel-Rowe (F Hernández, 62′)
Subs not used: GK Bush, M Molino, F Hurtado, F Berry, D Sands
Stats Summary: CHI / CLB
Shots: 13 / 9
Shots on Goal: 5 / 4
Saves: 1 / 3
Passing Accuracy: 76% / 82.3%
Corners: 2 / 1
Fouls: 19 / 16
Offsides: 3 / 1
Possession: 43.4% / 56.6%
Attendance: 15,157
Referee: Ramy Touchan
Assistant Referees: Chris Elliott, Benjamin Pilgrim
Fourth Official: Alyssa Nichols
VAR: Kevin Terry Jr., Fabio Tovar
Comments or Questions? E‑mail firecommunications@chicagofirefc.com.
• Discuss this story on the Major League Soccer message board…
The opinions expressed in this release are those of the organization issuing it, and do not necessarily reflect the thoughts or opinions of OurSports Central or its staff.

report this ad