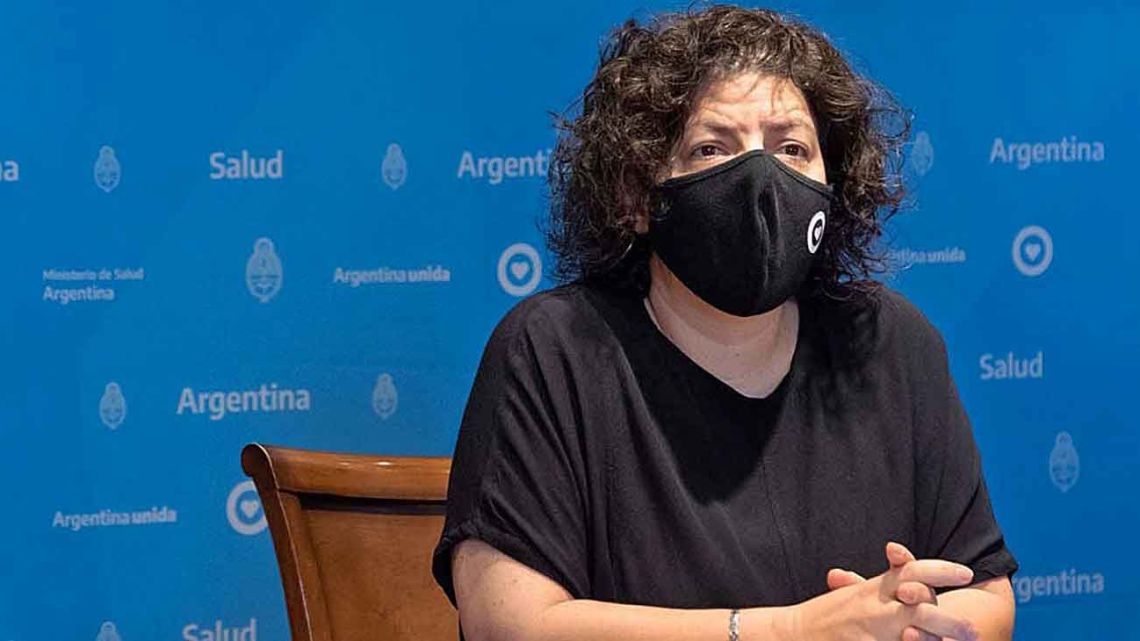 Argentina has confirmed its first case of the Omicron variant of Covid-19, the new strain which is sparking renewed fears and travel restrictions across the globe.
Health authorities confirmed Sunday that a 38-year-old man from San Luis Province, who is fully vaccinated, had tested positive for the new strain. 
The individual returned to the country on November 30, after visiting South Africa for an event, Argentina's Health Ministry confirmed in a statement, which added that the patient had travelled via the United States.
Despite being asymptomatic and having tested negative twice prior to arrival in Argentina, the individual contacted his local authorities after learning that others who had attended the event in South Africa had subsequently been diagnosed with Covid-19.
This time, antigen and PCR tests both came back positive, and genomic sequencing showed the virus to be of the Omicron variety.
The infected person, who has no symptoms, had had a previous coronavirus infection.
The news comes just days after authorities in neighbouring Brazil and Chile confirmed their first infections of the feared new strain, underlining Omicron's arrival in Latin America. 
Its rapid spread has prompted governments across the globe to tighten restrictions that some nations hoped were a thing of the past. More than 40 countries have identified patients with the new strains, including the United States, Canada and Mexico.
Underlining the difficulties regarding its identification, the San Luis traveller had previously tested negative twice for Covid-19, prior to departure and upon arrival, said Argentina's Health Ministry.
"A PCR test was performed prior to the return trip to Argentina (where he arrived via the United States) according to the established protocols, with a negative result. An antigen test for SARS-CoV-2 performed on arrival at Ezeiza International Airport also came back with a negative result," read a statement.
Since his arrival, the traveller has been asymptomatic and has remained in isolation, said the Health Ministry. He has been in touch with four "close contacts," who are also now in quarantine and have not shown symptoms.
"The epidemiological objective currently is to contain and delay the possible community transmission of new variants of concern," said the Health Ministry, adding it would continue to press ahead with vaccination and strengthen other prevention measures.
Provincial Health Minister Silvia Sosa Araujo told the press on Sunday that it was the "only case" in the region, noting that the individual had "complied with all the protocols." The man "does not have any symptoms, not even a headache," she added.
"The most important thing is that he moved in a private car because he entered the province in remis [a private pre-booked car service]" she added, confirming that the 38-year-old had already had Covid in March 2021.
Both the provincial and national health ministers urged the population to remain on high alert and continue taking preventive measures. 
Omicron's arrival 'inevitable'
Speaking earlier on Sunday, Health Minister Carla Vizzotti had admitted that Omicron's arrival in Argentina was "inevitable" as she ruled out a national mandate enforcing that all citizens be vaccinated.
"It is inevitable that Omicron will arrive in the country and continue to spread," said the minister, who encouraged citizens to ensure they get both doses of Covid vaccine.
Addressing the new strain, Vizzotti said that most experts were foreseeing that "cases will increase but not hospitalisations and deaths." She said she could not predict if the strain would become dominant in Argentina.
Ruling out mandatory vaccinations for all citizens, the minister said that Argentina's numbers are "very good" at the moment.
"The idea is not to make vaccination compulsory but to advance, because the numbers are very good in Argentina, where 80 percent of population coverage has been exceeded with one dose and we've reached 65 percent with both doses," she said.
"In adolescents, more than 70 percent with one [dose] and we reached 50 percent with two [doses]; whereas among girls and boys between three and 11 years old, we have 55 percent with two doses," she concluded.
Argentina, a country of 45 million people, has registered more than 5.3 million coronavirus cases and over 116,600 deaths.
Over two-thirds of the population have been fully vaccinated.
First case in Chile
Over the weekend, Chile confirmed it had found its first Omicron case in a traveller who arrived late last month from Ghana.
The individual had provided proof of a negative PCR test, but an additional mandatory test upon arrival at the airport proved positive, health authorities in the Valparaíso region said in a statement issued Saturday.
They said the passenger, who was not identified, had had two rounds of Pfizer vaccine and appeared in good health. The person has been in isolation since arriving.
Other passengers on the same flight are being retested.
– TIMES/AFP/NA