https://www.youtube.com/watch?v=RYnFIRc0k6E?start=61
That's right! We Rollin' Rollin' Rollin' on forward. The players listed below should round out the first two rounds in most drafts and will be the foundations for teams. In roto, you're likely trying to build a significant base in particular categoires to cushion later-round selections, but that is dependent on what path you follow. Some of the Son Pods I recorded in the offseason delve into the different strategies employed by some of the top players on the NFBKC streets. For head-to-head leagues, which punt path you venture down should be apparent now and will dictate which players get elevated in value.
TOP 10

This is NOT a rankings list. This list just shows the overall value for a player based on my projections. I go through each team, set the depth chart and allocate minutes accordingly. I figure out the per-minute numbers for every stat as best as I can then use z-scores for each category, which culminates in the overall value. This year, I incorporated totals and replacement value into the equation. Shoutout to Eric Jenike and Guiseppe Racco for showing me the light. If you want to learn more from EJ and GR, listen to episodes 41 and 44 of the Son Pod. Totals help me with allocating the pie for each team which keeps the projections honest. In addition, they factor in games played, which per-minute stats cannot. Is it perfect? Niet but I try my best.
Do NOT draft straight from this list. It is meant only as a guide. It does not factor in ADP, different strategies, and roster construction, which is the most important thing when it comes to fantasy basketball. It's all about figuring out what puzzle you want to construct then fitting in the appropriate pieces. Drafting Giannis Antetokounmpo requires a completely different build than selecting Stephen Curry in the first round. As a result, subsequent players in the draft pool will be elevated or lose value.
In the stat boxes below each player, FT% and FG% are volume-adjusted.
Alright. Enough. Let's get to it.
LaMelo Ball
Chino Hills is 36 miles east of Los Angeles. It's close but not that close. When Lavar morphed into Barnum and Bailey and started pimping out his sons, Chino Hills felt like it was right around the corner. Don't get me wrong, I'm not hating on Lavar. I actually have a ton of respect for him because he raised two sons that made it to the NBA and he took advantage of the media for personal game. Don't hate the playa, hate the game. That said, his sons weren't Milli Vanilli frauds. They could all play, Yes, even LiAngelo but he just wasn't up to snuff for the league. Unlike most trilogies, the Ball one progressively got better after each iteration, culminating in LaMelo. Man, when I saw highlights of him in high school, I knew he was going to do damage in the league. He had the moxie and his playmaking and basketball IQ were elite. Once he filled out and reached 6′ 7″, it was on like Donkey Kong. LaMelo rebounds extremely well for a guard and provides elite steals and very good dimes. He's going to mess around a ton and even contributes a little in the blocks category. The treys are good and, while he will score, you will fall behind a bit in points, very much like Haliburton. The field goal percentage is where he hurts the most and the turnovers are high. In head-to-head, punting field goals is a good path to take. One final random thought regarding Ball, Steve Clifford is now the coach. In the past, he's been more focused on defense and slowing down the pace. It's within the range of outcomes that Charlotte plays slower and more deliberate this season, which could affect the number of possessions and counting stats. I lean towards this not happening but it's in the back of my mind.
| | | | | | | | | |
| --- | --- | --- | --- | --- | --- | --- | --- | --- |
| PTS | REB | AST | STL | BLK | TOV | 3PT | FG | FT |
| 18.87 | 6.9 | 7.14 | 1.7 | .44 | 3.57 | 2.38 | 45% | 82% |
Damian Lillard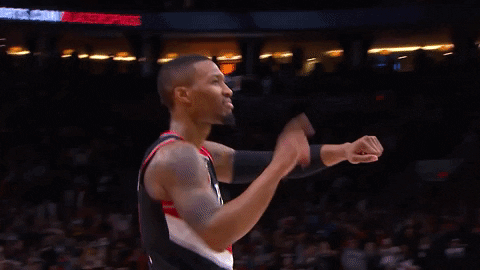 Lillard only played 29 games due to injury last season. He shot a career-low 40% from the field and 32% from downtown. The steals were down almost half from his career mark. All indications are that Lillard is healthy and now it's once again Dame Time. The efficiency is going to improve and Dame will be among the leaders in attempts and makes from downtown. He rebounds decently for a guard, provides those precious, precious dimes, and provides an amazing floor in the free-throw category to cushion some of the later bigs that you may need. The points are elite as well and the turnovers are under 3. There are only three players in the top 12 who can lay claim to that. It's Dame $$$ time, both on and off the court.
https://www.youtube.com/watch?v=f7y00o9Nedw?start=155
| | | | | | | | | |
| --- | --- | --- | --- | --- | --- | --- | --- | --- |
| PTS | REB | AST | STL | BLK | TOV | 3PT | FG | FT |
| 26.75 | 4.14 | 7.56 | .9 | .32 | 2.88 | 3.71 | 45% | 85% |
James Harden
Houston James Harden has been sent on a rocket with Elon Musk to Mars, never to return. It's too bad because that version of Harden was so freaking insane. The usage rate was over 40% and he averaged a shit ton in every category. He was a cheat code. With the 76ers, he has become more a facilitator as Joel Embiid is the top dog on offense. So, instead of being elite for fantasy, Harden is now….flite? Yay? Nay? Yeah, the fact that I even had to ask has me donning my plastic internet COVID face shield to protect me from the barrage of internet tomatoes expected to fly my way.  Harden used to average over 20 shots per game. In 21 games with Philly last season, that number was 13.6, the lowest since 2011, his third season in the league. He will still score over 20 points per game and provide some treys and steals. Harden only shot 40% from the field, so there's room for improvement to get back closer to his 44% career mark. The blocks have all but dried up but where Harden is elite is in free-throw percentage on good volume, the out-of-position rebounds, and dimes. He should average around 10 helpers per game.
| | | | | | | | | |
| --- | --- | --- | --- | --- | --- | --- | --- | --- |
| PTS | REB | AST | STL | BLK | TOV | 3PT | FG | FT |
| 21.31 | 7.03 | 10.32 | 1.18 | .37 | 3.51 | 2.29 | 45% | 84% |
Anthony Davis
That's it. The easiest blurb I will ever write. Thanks, AD! I kid, I kid. AD is one of the ultimate "No Risk It, No Biscuit" players. Last year, in my first Main Event on NFBKC, I was at the turn and selected AD and PG as my first two picks. I definitely risked it and ended up having to pay the bank for biscuits that were delivered to others. Good times. The main lesson learned? Never combine two players who are named with only two letters. I think it's one of those glitches in the Matrix. So, when AD is healthy, he is a freaking beast. The field goal percentage is going to be lovely, you won't fall too behind in points, he provides a good base in boards, there are a few nickels that equal a few dimes, and the defensive stats are….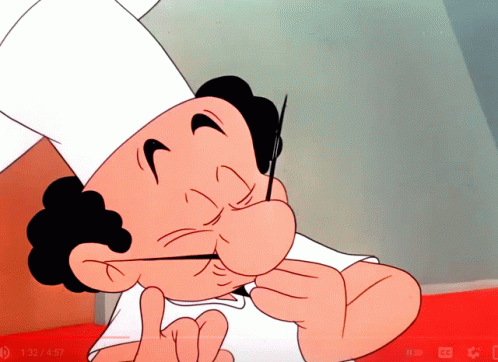 He used to provide some treys, but those have slowly dissipated. The big bugaboo is the free-throw percentage. It's still better than most bigs but 71% ain't great. He has converted over 80% four times in the past, though, so there's upside for sure if he returns to form. AD has played 40 and 36 games over the last two seasons. If you get over 60 from him, he could be a league winner. It all comes down to your risk profile. If you are only firing one bullet, I'd have a hard time taking him, but I'd definitely want exposure if entering multiple teams.
| | | | | | | | | |
| --- | --- | --- | --- | --- | --- | --- | --- | --- |
| PTS | REB | AST | STL | BLK | TOV | 3PT | FG | FT |
| 22.34 | 9.11 | 3.12 | 1.29 | 2.1 | 2.21 | .82 | 48% | 76% |
Trae Young
I can't believe no one in Young's camp has made Trae change his name to Trey. Imagine the marketing possibilities. Yo, Trae, hit me up. This is just the tip of the iceberg in terms of opportunites. There's Trey Day and….Sorry, you're going to have to sign me to a contract before I divulge any more of my money-making ideas. Young was 14th in trey attempts and 11th in makes from downtown last season. With Dejounte Murray in town, those numbers could increase since there may be more stop-up opportunities as he plays off-ball more often. Trae is going to provide elite points, dimes, and free-throw percentage. He shot 46% from the field last season, which may have been an outlier since he had never been above 43% in the prior three seasons. That said, the addition of Murray could keep the efficiency elevated. We shall see. Where Trae hurts you is in the block department and turnovers. He's also light in steals.
| | | | | | | | | |
| --- | --- | --- | --- | --- | --- | --- | --- | --- |
| PTS | REB | AST | STL | BLK | TOV | 3PT | FG | FT |
| 26.64 | 3.5 | 8.29 | .91 | .14 | 3.67 | 3.5 | 45% | 84% |
Kyrie Irving
Over the last four seasons, Kyrie has played 29, 54, 20, and 67 games. If SAT prep taught me anything, it's that we will at least be getting over 30 games from Kyrie this season. This is the type of analysis that you won't find anywhere else in the internet. You're welcome. Jokic and KD are almost the perfect fantasy players. Kyrie may be the perfect fantasy guard. He can score with the best of them, the percentages from both the field (47, 50, 47, 48, and 49 percent over the last five seasons) and line are pristine, he drains treys, gets his 211 on, and the rebounds and blocks are good for the position. While the dimes may be lighter than some of the other guards, he still dishes out his share, but what differentiates him are the turnovers. He has a career 2.6 number and has been over 3 only twice in his career, his first two seasons in the league. With the amount of usage he garners, that's pretty remarkable. I guess it makes sense, though, when you see the handle package that he possesses….
Many hate on Kyrie due to his off-the-court antics and crazy things that he's said, but he is one of the brightest and most real players out there in my opinion. I respect this so much. That said, there's so much risk with Kyrie, as he may just decide not to play or walk the Earth to see if it is indeed round. So, don't reach for him but he could be a league winner if he plays and the draft cost is palatable.
Fred VanVleet
When VanVleet retires, he better open up some car dealerships. "Come on down to VanVleet's to drive away in your fleet!" Naw? Damnit. I better start having my 10-year-old son start writing material for me. I feel like VanVleet gets disrespected a bit in fantasy circles some. Maybe I'm tripping. Is it the poor field-goal percentage? Perhaps, and that is an ugly pimple because of the volume of shots he hoists up. That said, there's plenty to like with VanVleet for fantasy. He scores over 20 points per game, the steals are elite, and he was second only to Steph Curry in both makes and attempts from downtown. The boards are good for a guard and he dishes out those precious dimes. The turnovers are low as well for a guard. In addition, he usually goes in the third round of drafts. Now, the main conundrum for VanVleet. On one hand, he's played 54, 52, 54, and 64 games over the last four seasons. On the other hand, when he's on the court, he plays a shit ton of minutes.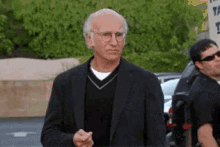 Last season, he averaged 38 per game and Nick Nurse often runs him out there for over 40 a game. Does anyone else find it funny that a Nurse has no regard for a player's health?
| | | | | | | | | |
| --- | --- | --- | --- | --- | --- | --- | --- | --- |
| PTS | REB | AST | STL | BLK | TOV | 3PT | FG | FT |
| 20.42 | 4.32 | 6.58 | 1.73 | .44 | 2.59 | 3.7 | 43% | 82% |
LeBron James
LeBron will be turning 38 years old soon. Daaayyyaaaam. Where has the time gone? It seems just like yesterday when I was watching his high school games on ESPN, when he was truly a man amongst boys. Crazy. Anyways, this has been quite the administration for LBJ. While he doesn't sit in the Oval Office anymore, he has still maintained a place in the White House and has sat in The Chair with his feet on The Desk from time to time. If it is counting stats that you seek, then one last term for LBJ may not be a bad thing. You won't fall behind in points and the boards and dimes are near elite. He has messed around 105 times. Jason Kidd did it 107 times while Magic Johnson and Oscar Robertson sit on the perch with 138 and 181 trip-dubs respectively. LBJ should surpass Kidd shortly but entering the Magic and Oscar tier may be unattainable. Anyways, LBJ will provide a decent amount of steals and treys with a sprinking of blocks. The field goal percentage is solid on good volume but it's the turnovers and free-throw percentage that nuke his overall value. Keep in mind that some of his numbers from last season were elevated because AD missed time. So, the field goal attemtps and blocks could come down. That said, LBJ is money in the right roster build.
| | | | | | | | | |
| --- | --- | --- | --- | --- | --- | --- | --- | --- |
| PTS | REB | AST | STL | BLK | TOV | 3PT | FG | FT |
| 26.5 | 8.05 | 8.22 | 1.22 | .66 | 3.71 | 2.35 | 48% | 73% |
Robert Williams III
Williams goes in the third to fourth round area, so don't reach, especially because he requires a specific build to roster. Points and dimes are such valuable commodities and are difficult to find later in drafts, so you will want or have a plan of addressing those categories if going with Williams. Why is Williams so high in terms of overall value? It's because of the blocks. Guys like Williams, Gobert, Turner are so dominant compared to the rest of the field that they get vaulted up. There were only nine players who blocked at least 100 shots last season. Williams doubled up the 30th-best player in the category. It's not just blocks, though, for Williams. He also gets almost a steal per game and will pull down double-digit rebounds. You will fall way behind in points and treys, though. The field goal percentage is excellent but it's on low volume. The free-throw shooting isn't great but it's much better than some of the black holes available later in the draft. The big issue for Williams is health. He played 61 games last season but was at 52, 29, and 32 the prior three seasons. He has had knee issues and was playing through a knee injury during the playoffs last season. The team said that rest will be the elixir but just aware that there is risk here.
| | | | | | | | | |
| --- | --- | --- | --- | --- | --- | --- | --- | --- |
| PTS | REB | AST | STL | BLK | TOV | 3PT | FG | FT |
| 9.63 | 10.05 | 2.04 | .96 | 2.25 | 1.05 | 0 | 55% | 74% |
Chris Paul
Like a good neighbor, Paul has been there, and it would seem that will continue to be the case. That is, until he no longer ceases to be. I just took you on a mental roller coaster ride that you didn't pay for. Once again, you're welcome. Remember when Paul was thought of as injury prone? Pepperidge Farm remembers. But then he played 70 and 70 games with OKC and PHX, becoming the good neighbor that will always be there to greet you when you pull into your driveway. Here's the thing, though. He's 36 years old and Paul played 65 games last season. There's no way to predict injury but I'm just saying it's within the range of outcomes that Paul reverts back to that injury-prone player. Recency bias is a helluva drug.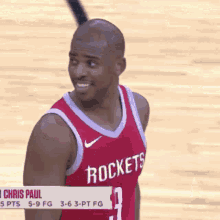 To bring it back to the present, Paul is freaking great when he's on the court! More mental roller coasters!!! You will fall behind in points but you get those precious dimes and steals to go along with excellent percentages from both the field and line. Paul has shot around 49% from the field in each of the last three seasons. The volume may not be as robust as many of his contemporaries, but still double-digit attempts is healthy. The turnovers are also low. That's bad for all-you-can-eat buffets, but excellent for fantasy hoops.
| | | | | | | | | |
| --- | --- | --- | --- | --- | --- | --- | --- | --- |
| PTS | REB | AST | STL | BLK | TOV | 3PT | FG | FT |
| 15.61 | 4.45 | 10.23 | 1.61 | .29 | 2.37 | 1.16 | 48% | 82% |
Donovan Mitchell
I'm surprised that Mitchell is so high. I even brought down his steals from last season and shaved a tiny bit of usage, field-goal attempts, and points from last season. Yet, here we are. With Mitchell now in Cleveland, I do expect him to be the alpha with Garland a 1B. I nuked more of Garland's numbers than Mitchell's. I can see the merit of doing it the other way, or making both equals. This is not a perfect science and, after much deliberation, concluded that Mitchell would remain the alpha. After settling in the 40 to 50 range for much of his career from a fantasy perspective, Mitchell broke through and finished in the 20s last season. There is uncertainty going to a new team but I think many of the numbers can be replicated. The Jazz and Cavs played at a similar pace last season, so the environment could be similar. Mitchell provides a solid floor for points, treys, and steals. The rebounds and dimes are decent while the free-throw shooting is good while the turnovers are manageable. He's a zero in blocks and the field-goal percentage isn't great, but that's the case with most guards.
| | | | | | | | | |
| --- | --- | --- | --- | --- | --- | --- | --- | --- |
| PTS | REB | AST | STL | BLK | TOV | 3PT | FG | FT |
| 24.62 | 4.25 | 5.1 | 1.29 | .32 | 2.89 | 3.4 | 45% | 82% |
Rudy Gobert
As with Robert Williams, Gobert gets a huge boost from blocks. He is also elite in boards and provides more points than Williams, with a bigger influence on field-goal percentage. You know the bugaboos with both players, which are poor free-throw shooting and lack of treys. Gobert has never exceeded 70% in any season, but did convert 69% of his freebies last season. Could he be the anti-Westbrook and steadily increase his free-throw shooting while Westbrook has steadily decreased over the years? Gobert doesn't provide dimes or as many steals as Williams but he is so elite in boards, blocks, and field-goal percentage that he often complements a guard-heavy build. This Rudy is no underdog. In fact, he's now a Timberwolf but that shouldn't affect him from a fantasy perspective. Just recognize his strengths and weaknesses and proceed accordingly.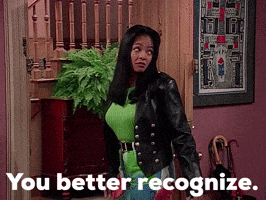 | | | | | | | | | |
| --- | --- | --- | --- | --- | --- | --- | --- | --- |
| PTS | REB | AST | STL | BLK | TOV | 3PT | FG | FT |
| 13.79 | 13.76 | 1.12 | .7 | 2.01 | 1.76 | 0 | 55% | 70% |
Desmond Bane
Talk about recognizing! Projection systems love efficiency and low turnovers, both of which Bane limbos to. Bane's ADP is in the 5th round area, so don't reach for him. Despite shooting most of his shots from the perimeter, Bane converts over 40% from downtown and has one of the better field-goal percentage marks for a guard. He was 16th in treys made last season, which is nice. Unfortunately, treys are one of the easiest stats to find later. The boards are ok and the steals are nice, but the dimes are low. At least he chips in some blocks. Building percentages in roto is often undervalued but Bane assists with that well. In head-to-head, it's a different story, although there are strategies that can take advantage of that. For head-to-head punt strategies, I recommend following @AdamGStock on the Twitter machine and subscribing to Elite Fantasy Basketball. He is an amazing resource and breaks down each punt strategy like no one else.
| | | | | | | | | |
| --- | --- | --- | --- | --- | --- | --- | --- | --- |
| PTS | REB | AST | STL | BLK | TOV | 3PT | FG | FT |
| 19.49 | 4.7 | 2.88 | 1.28 | .41 | 1.6 | 3.2 | 47% | 82% |
Jimmy Butler
Alfred was the help at Wayne Manor, and what a help he was. He opened the door and greeted folks. He prepared the meals and I'm assuming he cleaned the dishes, washed the clothes, and vacuumed the rug. I never saw anyone else, although, with Bruce Wayne being a quintillionare, there would probably be a whole squad to take care of his needs. F logic. I like my perspective better. He was also the psychiatrist for Batman and guiding star. That is undisputed. Translation: Alfred was the butler of butlers. The Grey Albright of butlers. Jimmy represents the Butler name well. He chips in blocks, gets his 211 on, and grabs more than a handful of boards with more than a handful of dimes while scoring over 20 points per game. The percentages are good while the turnovers are low. The only thing he doesn't do well is make it rain from downtown, but treys are an easy resource to find later in drafts. In essense, Jimmy is Alfred and Batman combined into one. He helps in so many builds and is sitting there in the third round.
| | | | | | | | | |
| --- | --- | --- | --- | --- | --- | --- | --- | --- |
| PTS | REB | AST | STL | BLK | TOV | 3PT | FG | FT |
| 20.74 | 6.12 | 6.12 | 1.63 | .51 | 2.1 | .51 | 46% | 83% |
Bam Adebayo
It's appropriate that this piece ends with Bam because I have been infatuated with him ever since the Summer League before his rookie season. This was THE play….
https://www.youtube.com/watch?v=CSeby-G3GYo?start=110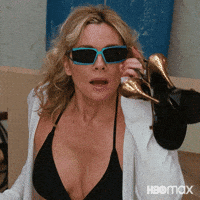 Bam is the perfect modern-day big man. He can defend down in the post and switch out onto perimeter players. He can score from the post or make defenses pay if they leave him open from the mid-range. He's a double-double machine and should come close to 20 points and 10 rebounds. The field goal percentage is excellent and the contributions in the defensive stats are…..
Close to 1 steal and 1 block are B. U. T ful when you factor in the rest that he does. The dimes are nice as well, although, they did decrease from 5 down to 3 after Kyle Lowry entered the picture. Now, there are reasons why Bam is down at 25 and not in the Top 10. Sadness. He doesn't make it rain from downtown, which I always thought would become a bigger part of his bag but hasn't so far. He also isn't a great free-throw shooter. He did convert 80% of his attempts two seasons ago and the form is fine, so it's within the range of outcomes that he improves. Maybe I am just blinded by my Bam love. Probably, but I don't care. This is my piece and my emotions flow to whomever I please. If you disagree, write your own damn piece!