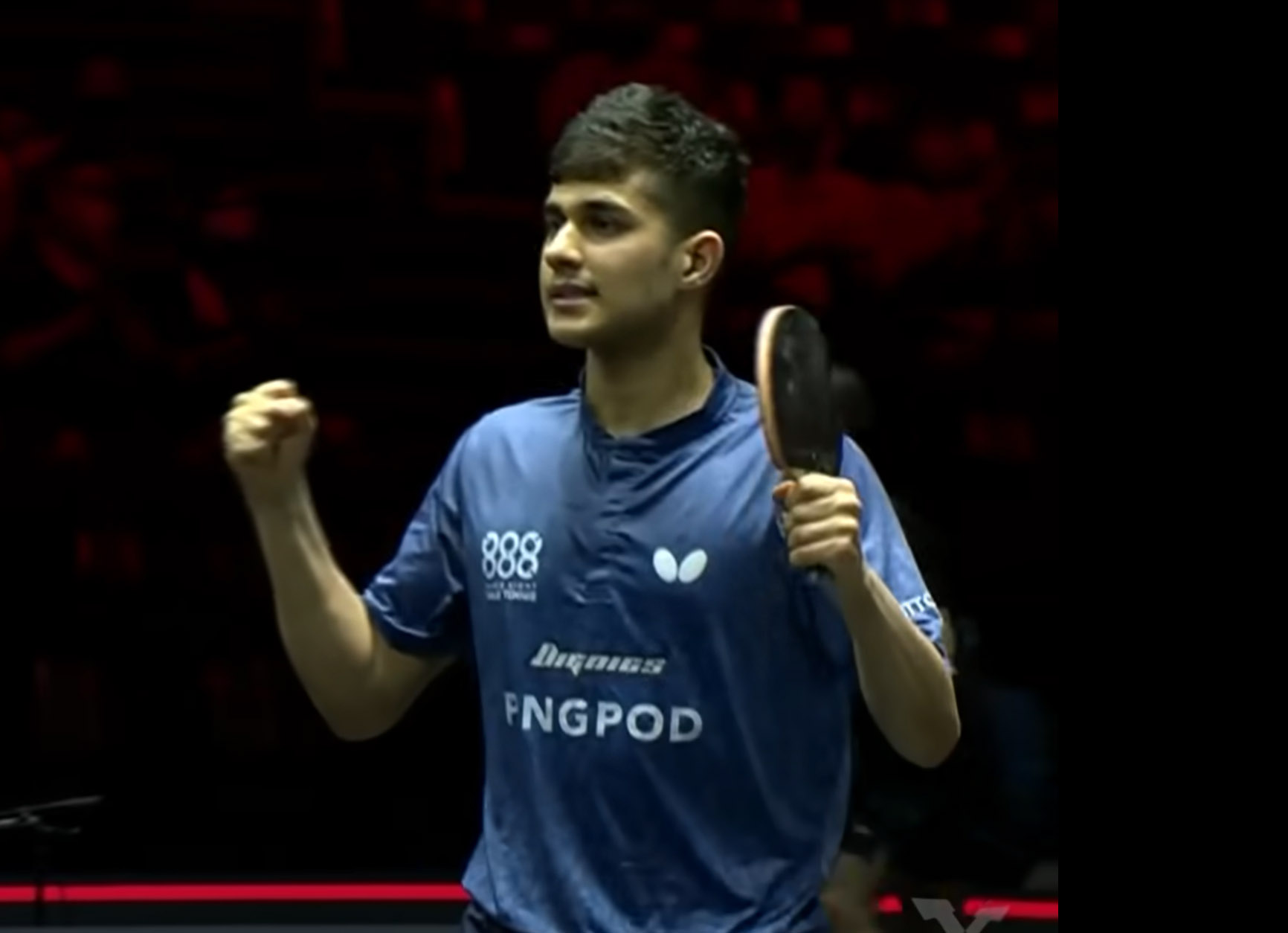 (by Steve Hopkins)
USA's Kanak Jha entered the WTT Contender Muscat as the 10th seed and had a solid run to the Semifinals.  Lily Zhang entered as the 8th seed and advanced to the Final 8.  The Contender Series is designed to bring players outside of the Top 10 and to combine the draw and qualifiers with up and coming international players who have not had opportunity to compete in large international events – and also to allow local players from that Region to compete closer to home.  For TeamUSA's top man and top woman – this was a good place to have solid results.  More and more, both players are showing they belong – and that's good not just for them as professional players, but also for our country and all of the other rising players here in the US who are judging and comparing themselves to those at the top of the rankings here.
In Men's Singles, Darko Jorgic entered as the top seed.  He won two matches and then fell 3-2 to Jang Woojin.  Second seed Patrick Franziska lost his opening match to 21 year old Chinese qualifier, Liang Yanning.  Because of the competition in China, it is sometimes hard to tell how good a second tier Chinese player is – in this case, Yanning has dominated his half of the draw with additional wins over Benedikt Duda, Jon Persson, and Chuang Chih-Yuan  Liang Yanning will face Jang Woojin in the Final on Saturday.
For USA's Kanak Jha, there were three solid wins in the event – a 3-1 win over Ruwen Filus, a 3-1 win over Ricardo Walther, and a 3-2 win over China's Liu Yebo before the 4-2 loss to Jang Woojin in the Semifinal.
The women's top two seeds both fell in their opening matches.  Sofia Polcanova lost to Choi Hyojoo, and Xiaoxin Yang lost to Qian Tianyi.  Both of the qualifiers, continued their run to the Semifinals – where Choi won and advanced to the Final, and where Qian Tianyi fell to Chen Xiangtong.  Chen and Choi will face off in the Final tomorrow.
For USA's Lily Zhang, she topped India's Mukherjee 3-1, then defeated China's Chu Hanwent 3-2 before falling to Taipei's Chen Szu-Yu.  Lily has also had a nice run in the Women's Doubles event where she, and her partner Barbora Balazova will play in the Final tomorrow against the Chinese pair of Qian and Chen.  The Zhang/Balazova team has already pulled off three upsets – including a win over a Chinese team and over the second seeded Korean team.  Perhaps the Final will be a fourth consecutive upset victory.
Lots of action on tap for the weekend – and more daily all week long.
Visit ButterflyOnline.com for the latest table tennis news and results.
Share the post "WTT Contender: Top Americans Have Impact in Muscat"