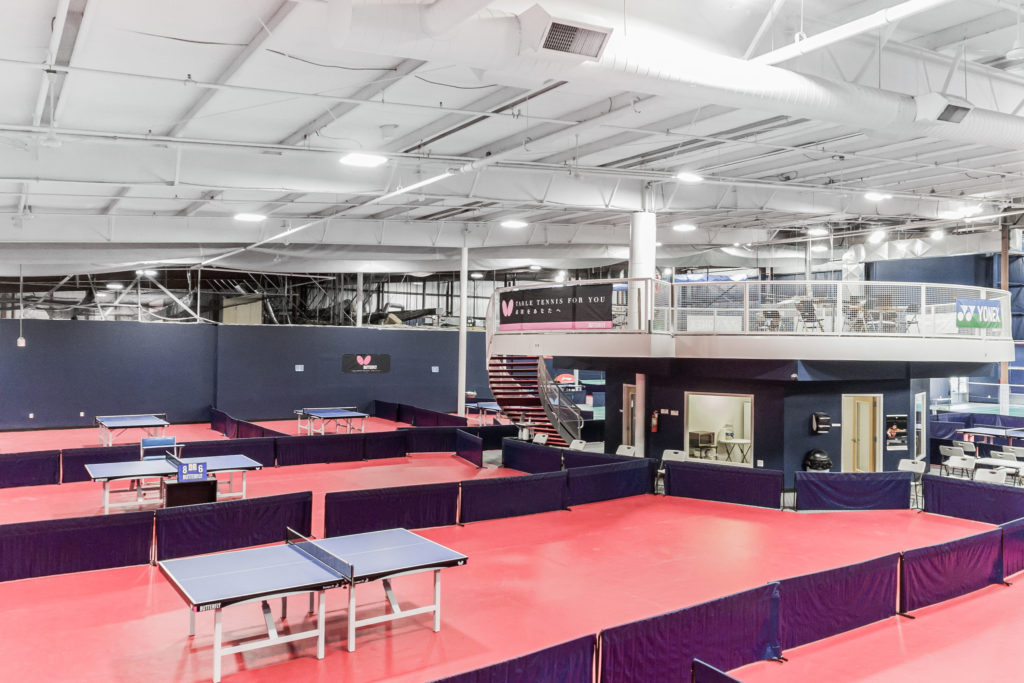 (by Steve Hopkins)
South Jersey Indoor Sports Club ("SJISC") is a multi-sport facility in Voorhees Township in Camden Country New Jersey about 15 miles to the east of Philadelphia.   The club offers table tennis  as well as badminton and pickle ball.  There are 15 table tennis courts (8 badminton courts, and 10 pickle ball courts) in their huge, 15,000 square foot facility.
The table tennis facility offers state-of-the-art courts and equipment.  There are individual and group coaching options available.  The club coaches include Sankha, Wunan Cheng, Marius Wechsler, and Randy.
Contact: www.southjerseyisc.com, SouthJerseyISC@gmail.com,  856-809-6783
Address: 545 Rte-73, West Berlin NJ 08091
Hours: Mon-Fri 4:30p-10:30p, Sat 11:00a-10:00p, Sun 12:00p- 8:00p (*Appointments are possible outside of club hours as well)
Interested in becoming a WE ARE BUTTERFLY club?  Info Here.
Stay "In The Loop" with Butterfly professional table tennis equipment, table tennis news, table tennis technology, tournament results, and We Are Butterfly players, coaches, clubs and more.
Share the post "WAB CLUB FEATURE: South Jersey Indoor Sports Club"