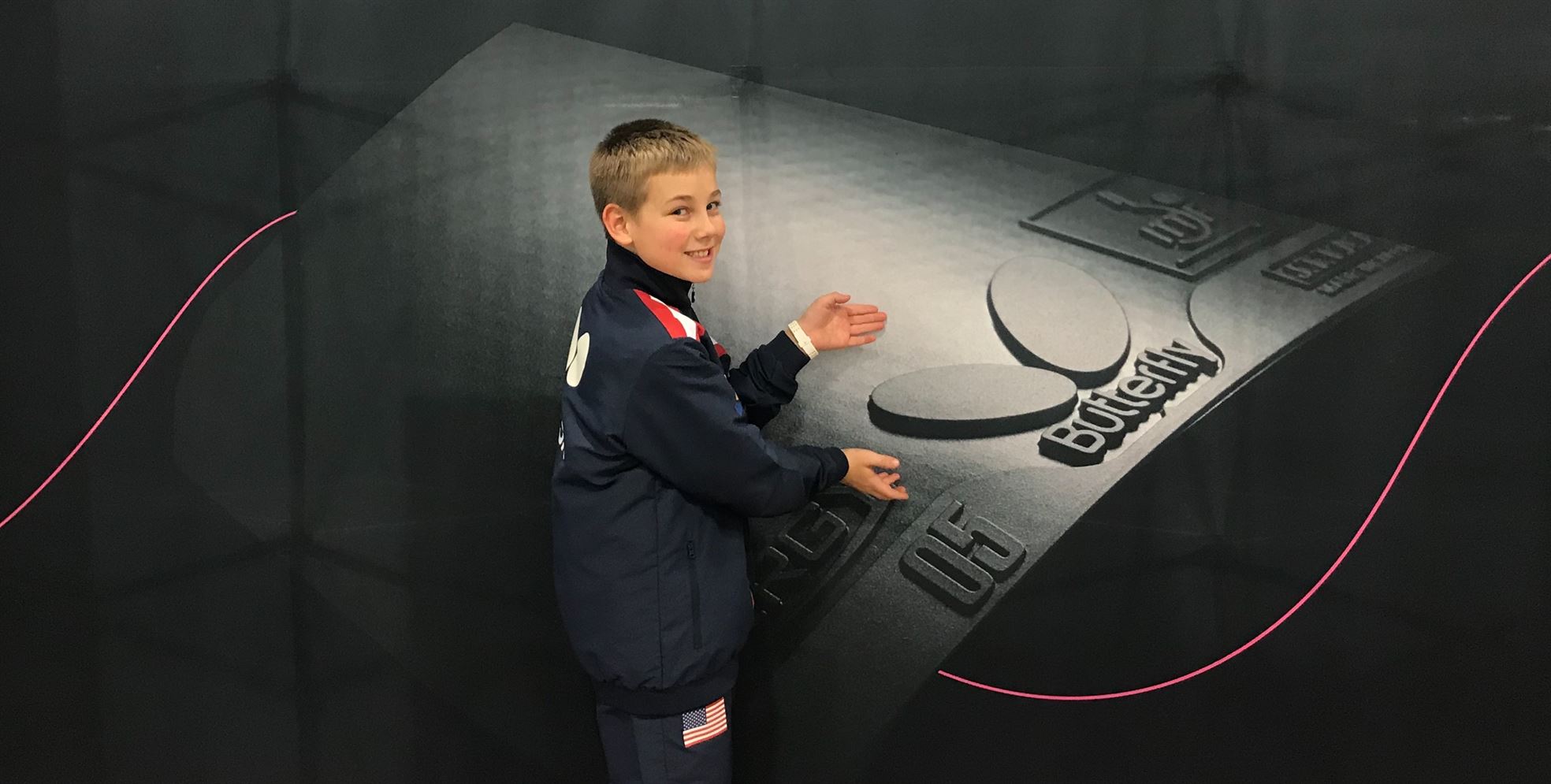 (By: Patryk Zyworonek)
US Open was the last tournament in US before I went back to Poland for training. I trained for about two weeks before our final league match were we couldn't come up with a win and lost 1-9. We finished the league in second place. Now that the league was done, I could concentrate on upcoming WTT Youth Contender in Berlin and Wladyslawowo.
We trained 5 hours daily playing multi-ball and having physical training. I was ready for the contender. First, we drove to Berlin. I played in the categories U-15 and U-13. In the U-15,  I unfortunately did not qualify from my group, where I lost 2-3 and 0-3. In the u-13 I qualified from the second number from my group winning 3-1 and losing 2-3. After the group I played Steven Moreno in the round of 16 where I won 3:2 after a tough match. But in the top 8, I lost 0:3 and I couldn't come back with the medal.
In Wladyslywowo I played in the same categories and I qualified in both of them. In the U-15 I lost 1-3 and won 3-2 while in the match I was losing 0:2 and in the third set, I recovered from 6 match balls. In the round of 64, I won 3:0 but then, I unfortunately lost 0:3 in the round of 32. In the U-13 I lost 0:3 and won my other 2 matches 3:0. In the round of 16, I won my match 3:0 and in the round of 8, I also won but 3:2 and I could come home with a medal. I couldn't make the finales because of a loss of 0:3.
Now I came back took a rest and trained for Polish Championships. I went to the Polish Championships and came back with 3 medals: Bronze for teams, Silver in doubles, and Silver in singles. In my semifinal match, I was losing 0:2 but I recovered and won the match. I fought hard in the finals but couldn't get the win. I was still happy with my performance and happy that I qualified for the Mini Cadet Europe Championships.
Unfortunately, when I came back I was coming down a ladder, fell and broke my wrist. Because of the injury, I couldn't participate in the Europe Championships, and I could not play US Nationals so that wasn't too good for me. I was forced to take time to heal.
Now, I am ready to train again so I am back in my training looking forward to upcoming tournaments.  Thank you Bowmar Butterfly for your continuous support!
Stay "In The Loop" with Butterfly professional table tennis equipment, table tennis news, table tennis technology, tournament results, and We Are Butterfly players, coaches, clubs and more.
Share the post "First Six Months Of 2022 By: Patryk Zyworonek"