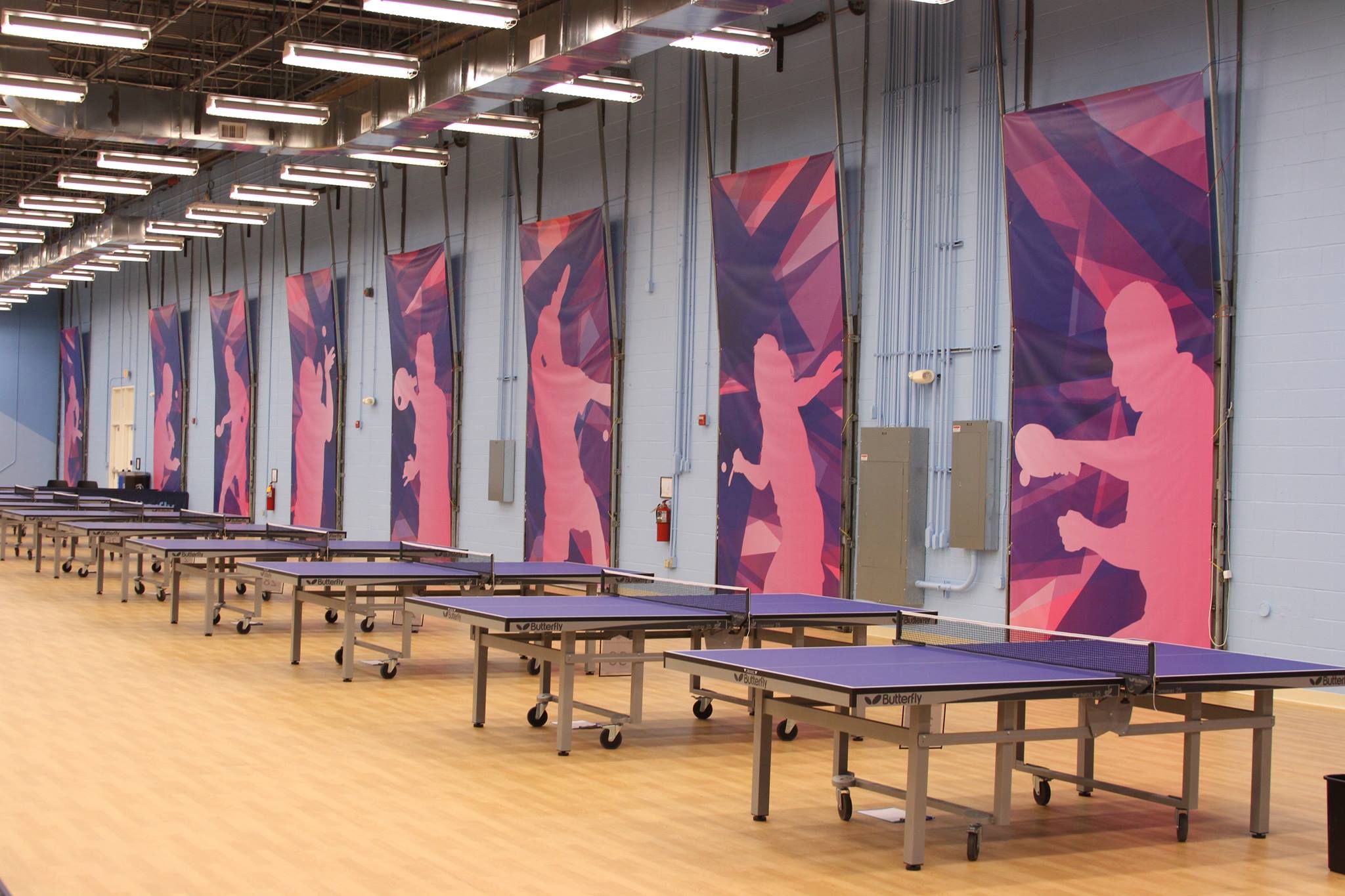 (By Alec Carney)
Cary Cup 2022 was record setting! In the past, we were able to hold 40 tables and 160 players for the Main Event which drew a total crowd of 220 players over the course of the 4-day event. This year, we only have 20 tables and 80 players cap for the Main Event. Surprisingly, we drew 127 players which leads me to believe that if we were able to double the size again, we would have set a record of 250+ players.
Players from all over the U.S. traveled for our famous Cary Cup tournament! We had players from 13 states: California, Connecticut, Georgia, Massachusetts, Maryland, Minnesota, New Jersey, New York, Ohio, Pennsylvania, South Carolina, Virginia, and Washington.
There were too many upsets to count and some astonishing rating increases. Many ups, many downs, many high's, many low's, tears of joy, tears of sorrow, wins, losses, but overall a fun, competitive, learning experience!
Exceptional player performances (ALL JUNIORS!):
Samantha Kordus, TBTT student/member, entered the tournament at 1284, upset 2 players over 1700 and earned +361 points taking her to 361 and climbing the ranks up to #7 in the U.S. for Girls U12
Jacob Kordus, TBTT student/member, +231 taking him to a new high of 1431 and jumping to #6 in the U.S. for Boys U10 at just the age of 7 years old
Changbo Lu, TBTT student/member, increased his rating by +86 points jumping to 2391 and almost breaking the 2400 mark and now #6 in the U.S. for Boys U15
Kyler Chen, TBTT student/member, earned +118 points taking him to 2110 and currently #1 in the U.S. for Boy's U12
Harry Zhang 1192 beat a 1700+ player and many others 1400-1500 taking him to 1538 (+346)
Leora Cheung was the Champion in the U1150, U1500, and semifinalist in Division E! She gained +375 and coming out 1439
Emmanuel Cheung went from 851 to 1256 (+405) which was the biggest gain by any player!
We will be hosting a Fall Cary Cup in October, 13-16 so be sure to sign up early as this event sells out quickly!
Thank you to all the players who traveled to compete in this 4-day tournament!
Full results can be found here
Thank you to all our partners: Bowmar Sports/Butterfly, Sonesta Select, Four Points by Sheraton, and N.C. Communications
Stay "In The Loop" with Butterfly professional table tennis equipment, table tennis news, table tennis technology, tournament results, and We Are Butterfly players, coaches, clubs and more.
Share the post "Butterfly Cary Cup 2022 results and photos"