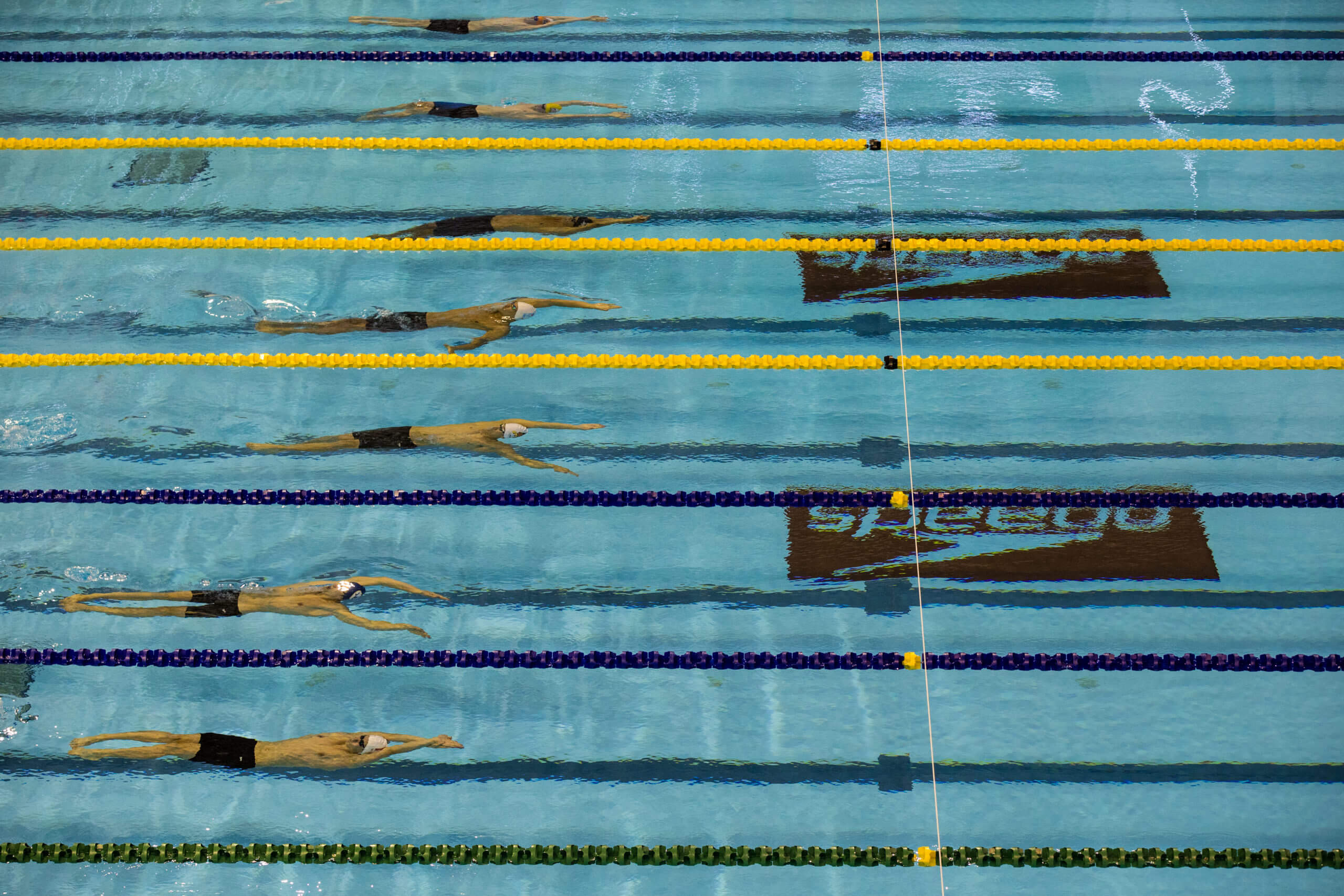 Swimming Canada Withdraws from Russian-Hosted Short-Course World Championships
Swimming Canada on Tuesday announced its intention to withdraw from the 2022 FINA Short-Course World Championships, slated for Kazan, Russia, in December.
Though FINA has canceled the World Junior Championships that Kazan was due to host this summer due to Russia's military violation of Ukraine's sovereignty, it has not yet issued a change for World in December. British Swimming has also pulled out of that event, further heaping pressure on FINA to strip Russia of hosting privileges. FINA also stripped Russian president Vladimir Putin of the FINA Order, and there is a growing call to exclude athletes from Russia and Belarus from competing.
Swimming Canada's statement:
Due to the acts of aggression being perpetrated by Russia against Ukraine, Swimming Canada will not send a team to the 2022 FINA World Swimming Championships (25m), scheduled for Kazan, Russia, this December.

 Swimming Canada supports sanctions against Russia and Belarus, including barring both countries from competition, and supports President Vladimir Putin being stripped of the FINA Order award.

Swimming Canada, in solidarity with our global partners in sport, denounces Russia's attack on Ukraine, and will not attend any further events in Russia or Belarus until a peaceful resolution is reached.

The organization is also reviewing all upcoming events in Canada. Swimming Canada stands with its sport partners such as the Canadian Olympic Committee, which has condemned Russia's breach of the Olympic Truce.

Senior team athletes and key partners were notified Monday on an internal Zoom call, that Canada would not send teams to Russia or Belarus.

Swimming Canada will work with the Government of Canada and its various sport partners to evaluate all scheduled events and potentially scheduled events.  Swimming Canada stands with the people of Ukraine and calls for an immediate end to this unnecessary attack. The organization hopes for a quick and peaceful resolution and offers support to the Ukraine Swimming Federation.
Related
setTimeout( function () {
!function(f,b,e,v,n,t,s){if(f.fbq)return;n=f.fbq=function(){n.callMethod? n.callMethod.apply(n,arguments):n.queue.push(arguments)};if(!f._fbq)f._fbq=n; n.push=n;n.loaded=!0;n.version='2.0';n.queue=[];t=b.createElement(e);t.async=!0; t.src=v;s=b.getElementsByTagName(e)[0];s.parentNode.insertBefore(t,s)}(window, document,'script','https://connect.facebook.net/en_US/fbevents.js');
// init window.fbq('init', '1467300236903193');
// track window.fbq('track', 'ViewContent', { category: 'partner', subcategory: 'swimworld', domain_name: location.host, });
window.fbq('track', 'PageView');
}, 2000);