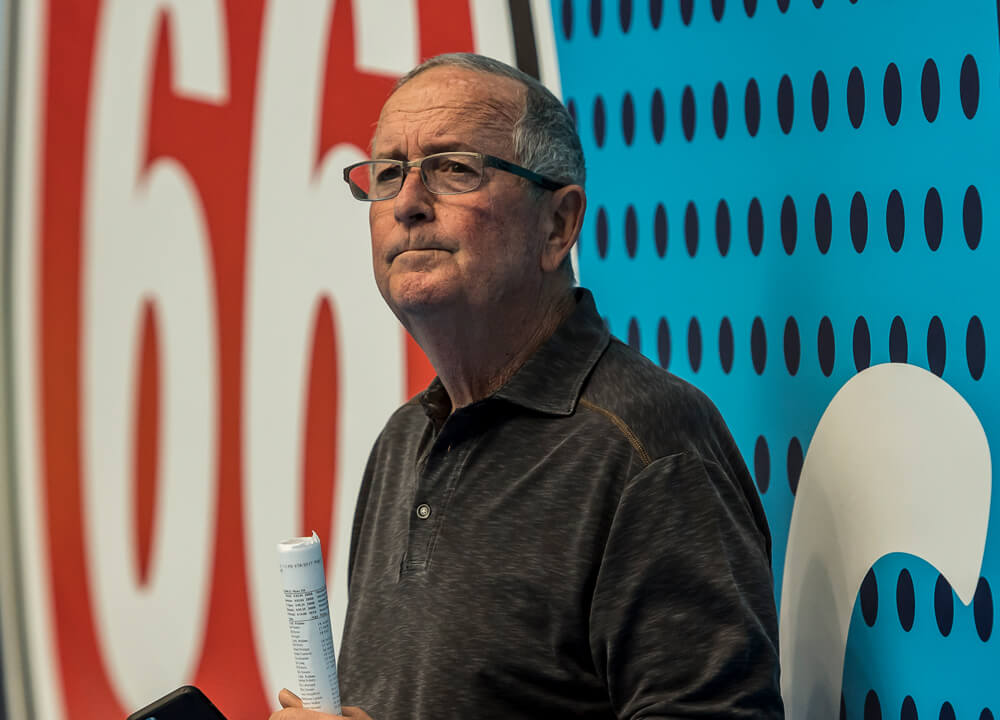 Eddie Reese Discusses Multiple Topics On Inside With Brett Hawke Podcast
One of the greatest coaches in the history of the sport, Eddie Reese, recently joined the Inside With Brett Hawke Podcast to discuss a variety of topics over a 90-minute period. For Hawke, who has developed a sterling podcast and has interviewed some of the premier names in swimming, has long wanted Reese on his show, and was able to land a face-to-face discussion over the weekend.
The longtime head coach of the University of Texas, Reese has guided the Longhorns to 15 NCAA titles, including a championship last season. This year's team, which just opened the season with the annual Orang-White meet, is widely considered the favorite to capture the 2022 crown. Not only does Texas bring back numerous top scorers, the squad also features a tremendous class of newcomers.
During the interview, Reese speaks about his decision to retire after the 2021 season, only to reverse course several months later and return as head coach. He also discussed his penchant for never being satisfied and his constant desire to look ahead and wonder how he can make his athletes better. Clearly, that approach by Reese has paid major dividends through the years.
Reese and Hawke also talk about how training at Texas has been individualized, with the coaching staff providing athletes with what they specifically need. The veteran coach also reviews how he became involved in coaching, what he has learned through the years, how hard work is rewarded, the atmosphere in Austin and more.
https://www.youtube.com/watch?v=UIFOs-8ZE7s?version=3&rel=1&showsearch=0&showinfo=1&iv_load_policy=1&fs=1&hl=en-US&autohide=2&wmode=transparent
Related
setTimeout( function () {
!function(f,b,e,v,n,t,s){if(f.fbq)return;n=f.fbq=function(){n.callMethod? n.callMethod.apply(n,arguments):n.queue.push(arguments)};if(!f._fbq)f._fbq=n; n.push=n;n.loaded=!0;n.version='2.0';n.queue=[];t=b.createElement(e);t.async=!0; t.src=v;s=b.getElementsByTagName(e)[0];s.parentNode.insertBefore(t,s)}(window, document,'script','https://connect.facebook.net/en_US/fbevents.js');
// init window.fbq('init', '1467300236903193');
// track window.fbq('track', 'ViewContent', { category: 'partner', subcategory: 'swimworld', domain_name: location.host, });
window.fbq('track', 'PageView');
}, 2000);