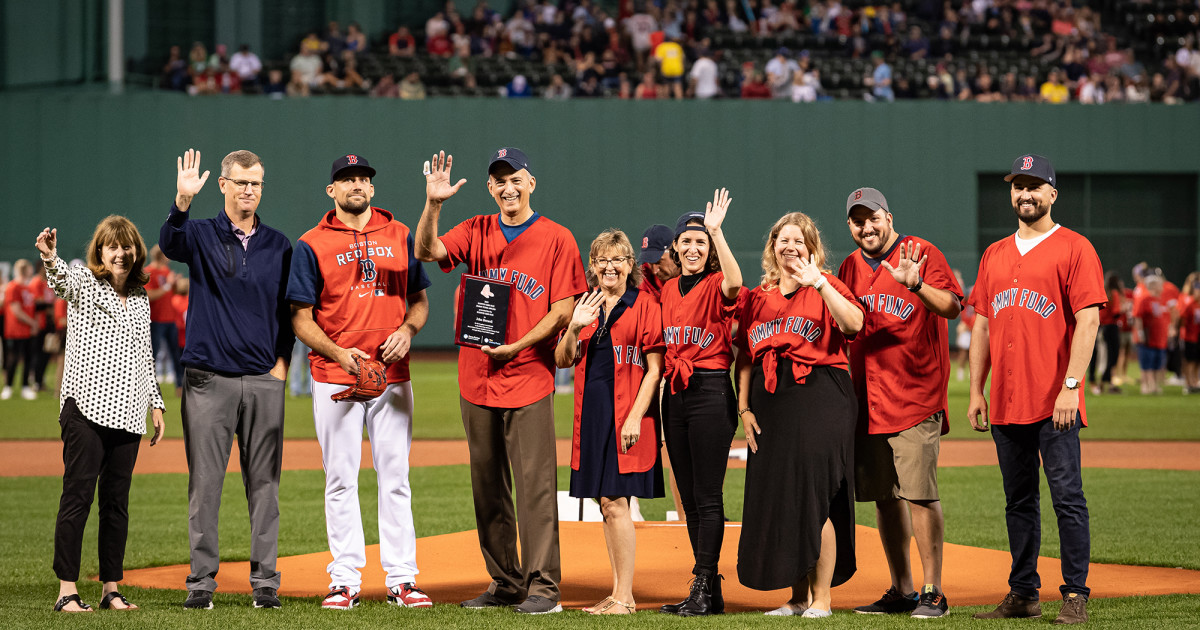 Little League® is proud to recognize longtime volunteer, John Berardi, on being named the recipient of the 2022 Boston Red Sox Jimmy Fund Award, which was presented to him in an on-field ceremony at Fenway Park on August 22, 2022.
The Boston Red Sox Jimmy Fund Award is the Jimmy Fund's highest honor, presented annually by the Red Sox to those who have demonstrated longstanding commitment to the lifesaving mission of Dana-Farber Cancer Institute and the Jimmy Fund.
Founded in 1986 by John's father, George, and continued now under John's leadership, the Jimmy Fund Little League program has helped raise more than $6 million for the Dana-Farber Cancer Institute while helping teach Little Leaguers and their families throughout the New England area the importance of philanthropy.
Primarily serving as the Massachusetts District 13 Administrator as well as the state director for Little Leagues across Massachusetts, Mr. Berardi was recently elected for nomination as the East Region Field Director for the Little League International Board of Directors. He has also previously served as a member of the Little League International Advisory Board.
Through the support of Mr. Berardi, Little League programs in Massachusetts have worked together with the Boston Red Sox Foundation since 2014 to provide resources to local leagues, including a $500 grant opportunity. The Foundation is a sponsor of the annual Massachusetts Little League state tournament and honors a Massachusetts Little League Volunteer of the Year with the presentation of the award prior to a Red Sox home game at Fenway Park in August.