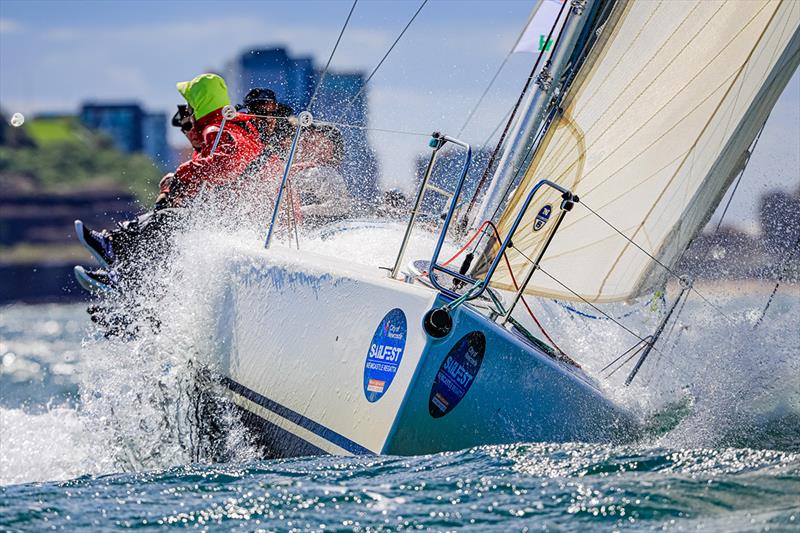 Newcastle Harbour steeled for keelboat action
by Mark Rothfield 25 Mar 16:01 PDT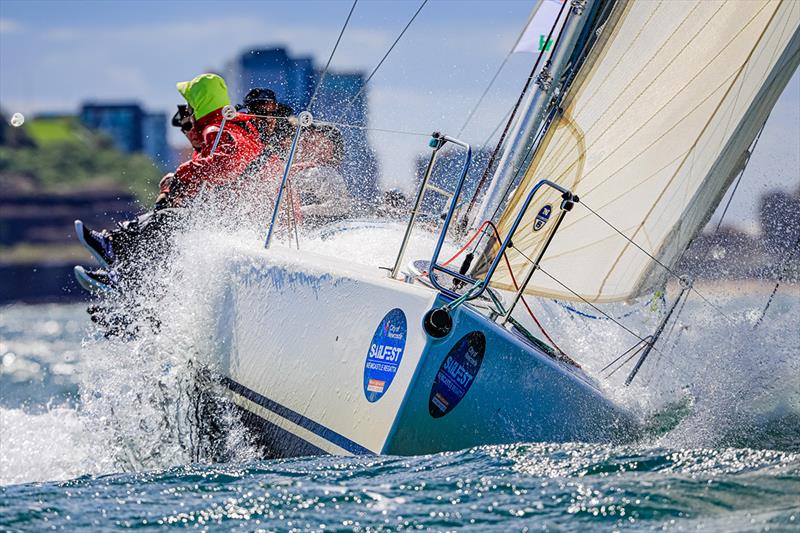 SailFest Newcastle Regatta © Salty Dingo

Few cities in Australia, let alone the world, allow spectators to stroll the waterfront and watch international match-racing and high-performance catamarans and skiffs in action on the harbour, grand-prix ocean racers off its beaches, and free kids' sailing in a protected basin.

Main attraction once again is the TP52 fleet from Sydney, sailing their Gold Cup series, and the feeling is mutual apparently – the skippers and crews love coming here for the hospitality that Newcastle Cruising Yacht Club provides. Nine TPs are entered, one of the biggest class gatherings anywhere in the world – Celestial, Frantic, Gweilo, Ichi Ban, Koa, Matador, Quest, Smuggler and Zen.

Last year's start featured eight TPs planing across the line under spinnaker, fanned by a wild westerly. In over 175 years or regatta sailing on the harbour, rarely had a sight been more enthralling for spectators and crews – not so much for the guys writing the cheques.

The well-oiled machines and racing teams displayed remarkable control as they reached 20+ knots within metres of each other's gunwales, further confined by breakwall rocks and shipping marks.

Ultimately it was Tony Kirby's yacht Patrice that got the jump and claimed IRC honours ahead of Matt Allen's Hobart-winning Ichi Ban. The TP52 Gold Cup, awarded on the class's TPR handicapping system, went to Quest.

"It's such a great event to have so many TPs here and, as far as the start goes, I'm not sure about 175 years but it was the most exciting I've been involved with," Quest owner Craig Neil said as he held his Cup aloft.

Smuggler claimed second place, owner Sebastian Bohm also buzzing about the conditions: "That was heart-in-the-mouth stuff," he said. "As soon as the gun went, a gust of 25 to 30 knots came through and we were absolutely flying down the harbour. We had Ichi Ban and Matador above us, and Quest and Celestial below us, so it was fairly intense but great fun."

The ocean-racing fleet has 18 starters, including the Newcastle-based TP52 Woteva sailed by the Making Waves Foundation.

The opening dance of the Sailing Champions League Asia Pacific match-racing finals also get under way today, with yacht club crews from around Australia – and Vanuatu, racing directly in front of Honeysuckle Hotel over the two days.

Port Hunter Sailing Club is hosting a 16ft skiff regatta today, while the iconic race known as the Cock of the Harbour moves to a Sunday timeslot. The latter's sole purpose is to determine the fastest sailing craft on the Harbour, as it did when gaff-rigged workboats plied the Harbour. It's one of Australia's oldest sailing trophies.

Brothers Daniel and Nathan Van Kerckhof on Send It Marine are the defending champions. Representing Tanilba Bay Sailing Club, they piloted a brand-new Goodall Akurra F18 to narrowly defeat the F20 Thunderbolt (Brett White, Ethan McAlauf), while another F18, 1484, finished third.

Children can also participate in a free Try-Sailing experience in the sheltered waters of Throsby Basin, adjacent to Carrington Bridge, running 9am-12pm on both days. It will give them the chance to learn a new skill aboard one of NCYC's Tackers trainers. No registration is necessary.

Supported by Newcastle City Council and Transport for NSW, SailFest ends the following Sunday with the Newcastle-Port Stephens feeder race for its sister regatta, Sail Port Stephens.

For more details, see sailfest.com.au or facebook.com/sailfestnewcastle.