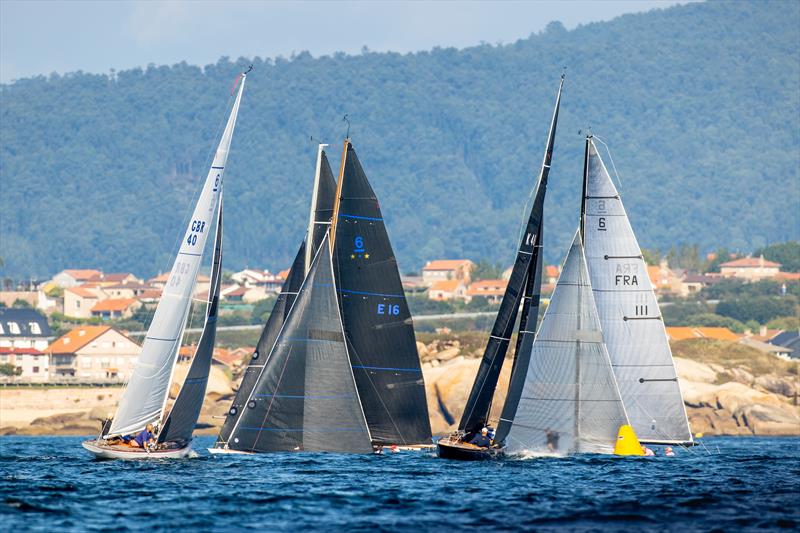 GBR entries strengthen in the 2022 Xacobeo 6mR Worlds
by Alejandro Varela 5 Mar 06:52 PST
13-18 September 2021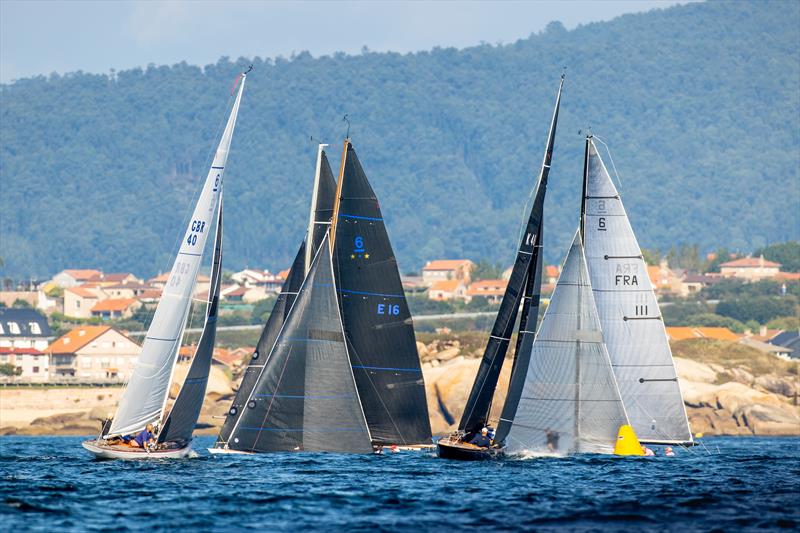 Classic 6mR fleet sailing in Sanxenxo © María Muiña

"Nirvana" which will have Andy Postle at the helm, is the first British boat to enter the Six Metre Worlds which will be held in Sanxenxo, Spain in June.

With less than four months before the Xacobeo 6mR Worlds kick off, entries are arriving at the Real Club Náutico de Sanxenxo all the time.

Great Britain had three boats racing at the European Championship last September, and their participation in the Worlds will be augmented by this new "Nirvana" team.

The success of the European Championship left a good feeling in the class and the obvious appeal of Sanxenxo are two of the key reasons that led to Andy Postle and his crew electing to come to Galicia and race at the Xacobeo 6mR Worlds. This event will also be his first major regatta with "Nirvana".

"It is not the first time I have been to Sanxenxo but it will be the first time there with my new boat Nirvana though. We shall just see how things match up to our hopes and expectations. This will be our first international event with Nirvana. We expect we might have things to learn about boat speed when we match up with the top boats for sure."

Andy Postle points out and he adds:

"There are many quick boats to watch out for in the fleet now and each will get their perfect weather conditions sometime through the week I am sure… Gallant, Dix Août, Aida, Caprice, Titia, Erica and Llanoria are all very quick…"

Built in 1939 by Abeking & Rasmussen and designed by Olin Stephens, the original "Nirvana" sadly disappeared in 1959 in a fire at Lake Constance. Sixty years later, Robbe & Berking Classics recovered the original designs and built an exact replica of "Nirvana" in Flensburg Germany, which would be launched in 2011 and will be part of the British fleet that will fight in the Classics division for the title of world champion next June.

In the words of Pedro Campos, president of the Real Club Náutico de Sanxenxo, the participation of Andy Postle's team "is great news due to the exceptional quality of this boat and its crew, which makes it one of the main candidates for the world title".

6mreuropeans2021.com