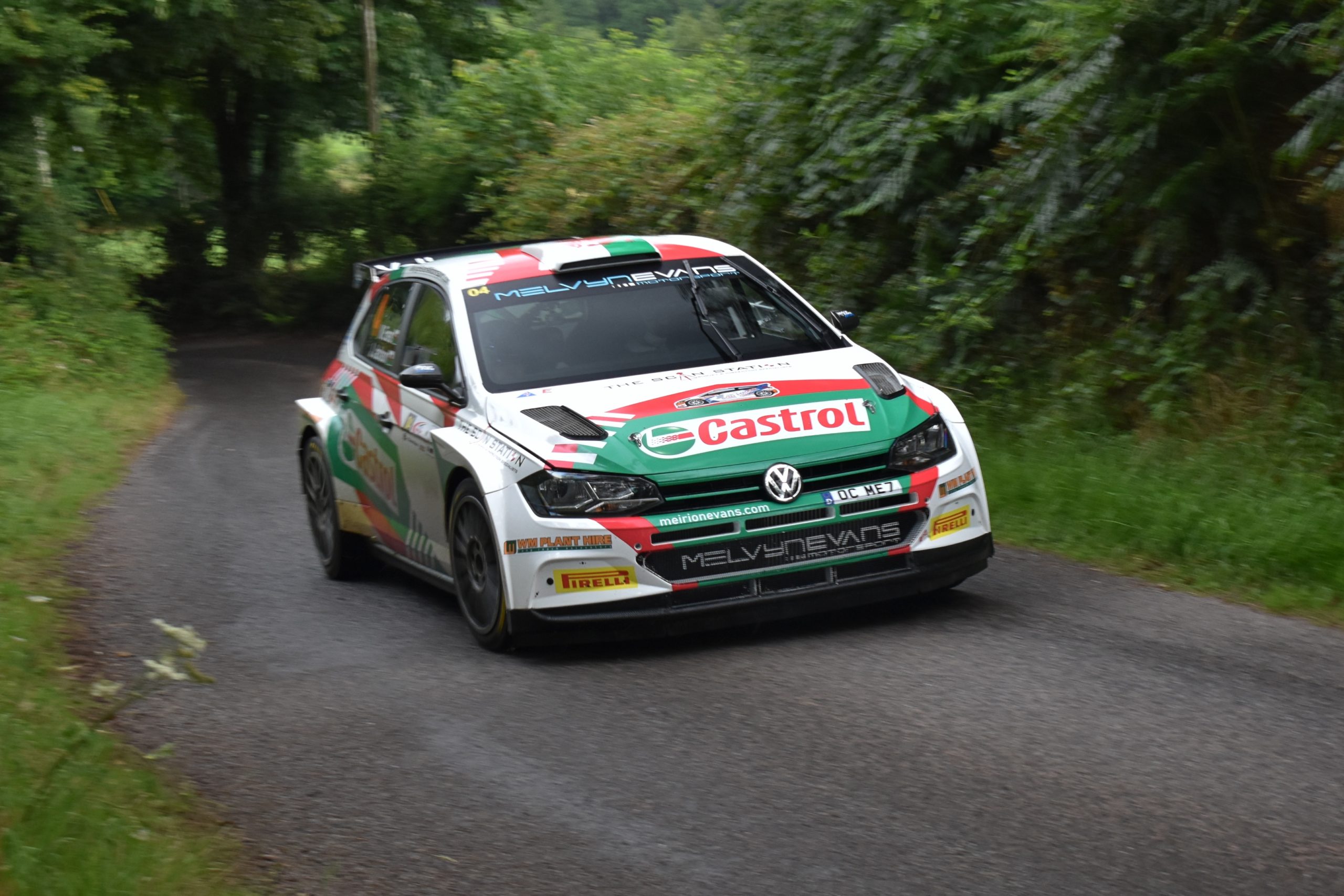 The Ulster Rally marks Meirion Evans' first time entering an Irish Tarmac Rally Championship decider in title contention.
Four podiums put the Volkswagen Polo R5 pilot as Josh Moffett's closest challenger after ITRC's sixth of seven rounds this year.
---
Evans is all too aware that he must beat 2022's pacesetter on the Ulster Rally if he is to sneak a surprise championship. As he explains, however, a change of approach is not the way to go this weekend.
"My plan of attack will remain the same," declared Evans. "To be fast, clean, and avoid making any mistakes.
"Efficiency will be crucial because the stages are very tricky on this rally. It is the shortest rally of the year but you could argue it will be the most difficult. There is so much in the stages that could catch you out.
"I don't think bravery will be rewarded here in the same way it is on faster rallies. It will be about making no mistakes and wasting no time.
"There is no pressure on us championship-wise. We can't drop any further back now that Ali [Fisher] and Callum [Devine] aren't going. We can only really gain a position if something happens Josh.
"Even if something does happen to him, we still need to be going fast. I suppose it is a good position to be in because I have no interest in just cruising around."
---
A parallel storyline this weekend will be Evans' potential battle with Desi Henry and Jonny Greer as all three aim for their maiden international rally success. 
The Welsh duo of Evans and Jonathan Jackson have been threatening to grab that first Irish Tarmac victory since rallying's post-covid comeback. Listening to the 27-year-old driver's description of the Ulster Rally stages, it's clear he has gained a deep understanding of Irish terrain through recent years of ITRC campaigning.
"I always find when you go up to Ulster," started Evans, "the profile of the roads is very different to the rest of the country.
"There are a lot more crests, dips, and the road can drop down into dips a lot more violently. You have to be aware that the car gains speed quickly on the downhills.
"In between fast sections, there are relentless back roads which are corner after corner on narrow lanes. There isn't much room to create lines as it is just the width of a car. You have to make use of what you have got.
"I always find the grip is lower on the fast sections compared to what you get on the abrasive roads down south. If it rains up on the Ulster it usually gets quite dirty and the surface can be really shiny which adds to the challenge."
---
And it's not just a challenge for the driver…
"The change in rhythm is a huge challenge for co-drivers to adapt to. You come out of fast sections onto really narrow roads straightaway.
"The timing and everything changes so it will be a big test for them as well."
ITRC competitors have 17 points to fight for on each day of the Ulster Rally. As there are only three stages on Friday, it puts a huge emphasis on having a fast start to the event. 
---
One of those tests will run on the edge of sunset. It will be the latest stage to run in all of this year's Irish Tarmac tests. While Evans may tackle Slieve Gullion before daylight completely vacates South Armagh, Ulster Rally's shortest stage will still demand his full attention.
"It will be at a tricky time where it isn't dark but it isn't daylight either.
"The nature of the stage, going fast along the side of a mountain, means there isn't much for your headlights to reflect off. That adds another dimension.
"Coming down the other side of the mountain, the car will always be going away from you so it will be a tricky five miles.
"It is a stage of two halves. The first is really fast and flowing with very few landmarks whereas the second is very technical with a change in rhythm that is tough on the co-driver."
---
Subscribe for free to receive more stories like this direct to your mailbox
---
---
Photos by Roger Dawson and Ruaidhri Nash