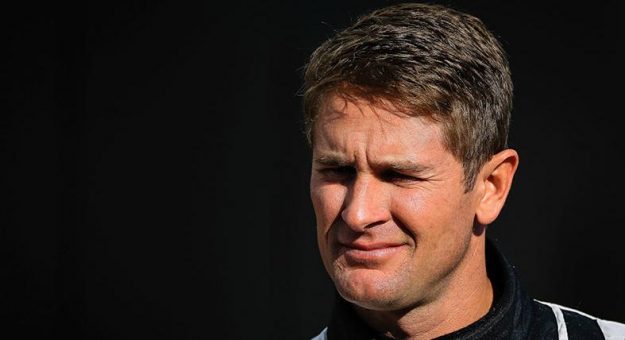 Ryan Hunter-Reay, the 2012 IndyCar Series champion and 2014 Indianapolis 500 winner, will join Chip Ganassi Racing as the third driver of the No. 01 V-Performance Academy Cadillac DPi-V.R for the 70th Mobil 1 Twelve Hours of Sebring Presented by Advance Auto Parts.
Hunter-Reay, a resident of Fort Lauderdale, Fla., will team with full-season drivers Renger van der Zande and Sebastien Bourdais in the No. 01 Cadillac for the March 17-19 event on the 3.74-mile, 17-turn Sebring International Raceway road course.
In addition to his 18 IndyCar wins, Hunter-Reay has four career IMSA victories – half of which came in the Twelve Hours of Sebring. He was part of the P2 class-winning lineup in 2011 with Level 5 Motorsports and part of the overall and Daytona Prototype international (DPi) champion in 2020 with Mazda Motorsports. Hunter-Reay, in fact, made his IMSA debut 20 years ago at Sebring in the GT class.
"I'm thrilled to be joining Chip Ganassi Racing and returning to Cadillac for the 70th running of the Twelve Hours of Sebring," Hunter-Reay said. "This is a tremendous opportunity to work with one of the very best teams and manufacturers in motorsports. Sebring is my home track and the Twelve Hours of Sebring is one of those iconic events that you focus on as a competitor. After winning the 2020 race overall, I've been eager to get back with a top team and compete for another win."
Hunter-Reay also has winning experience in the Cadillac DPi. He and van der Zande teamed with Jordan Taylor in the No. 10 Konica Minolta Cadillac DPi-V.R to win the 2018 Motul Petit Le Mans and finish second at Sebring.
"It's beyond belief that Ryan Hunter-Reay is available to be a Cadillac teammate at Sebring," said Mike Hull, Chip Ganassi Racing managing director. "Chip Ganassi Racing has admired his ability to consistently win major globally recognized events. He has that special knack to be a separator. We're excited that Ryan's an integral part of our team at the Twelve Hours of Sebring."
Cadillac is the defending manufacturer winner at Sebring. The No. 5 Mustang Sampling Cadillac DPi-V.R won last year's race with Bourdais driving a memorable final stint to capture the victory.