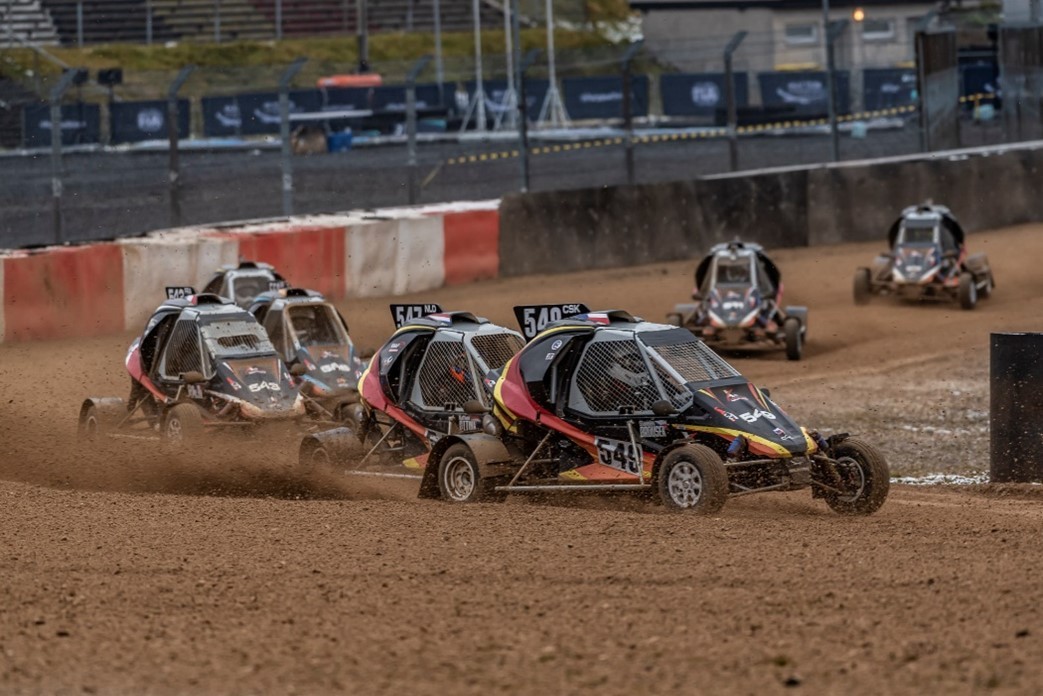 The FIA Cross Car Academy Trophy enters its second season of competition in 2022. The list of participants, limited to 20 starters, is starting to take shape.
The new FIA Cross Car Academy Trophy lived up to its promise in its inaugural season in 2021. Although it did not fill up with the 20 possible participants (15 young girls and boys raced in 2021), the Trophy was immediately convincing thanks to the quality and reliability of the "Arrive & Drive" equipment made available to the competitors by the single supplier LifeLive, and by the intensity of the competition, which remained undecided until the final race of the year between Gil Membrado and Etan Pepujol.
Opportunities for a young aspiring rally, rallycross or autocross driver to be seen on the international scene are rare: positioning itself as the Off-Road counterpart to Karting, the FIA Cross Car Academy Trophy offers this unique opportunity for youngsters aged 13 to 16 to compete with strictly equal equipment, allocated by drawing lots at the beginning of the campaign. The Cross Cars are FIA-certified TN5s powered by 690cc, 75hp Yamaha MT07 engines with a sequential 6-speed gearbox. Registration for the Academy Trophy includes, by contract with the supplier LifeLive, the equipment to be used at each event (plus the pre-season shakedown), its maintenance, transport to the events, the paddock infrastructure, the services of a mechanic and insurance cover.
Twenty Cross Car vehicles are available for the 2022 season, with five events spread between late June and early October. This schedule has been expressly established to be compatible with the schooling of the participants. All competitions will take place in the context of the FIA European Autocross Championship.
The Trophy will start on 26 June in Matschenberg, Germany. It will continue on 31 July in Toldijk (Netherlands), on 21 August in Prerov (Czech Republic), on 25 September in Maggiora (Italy) and will conclude on 9 October in Mollerussa (Spain).
With just under three months to go before the start, it is still early to announce the line-up for the 2022 edition of the Academy Trophy. Through the ASNs concerned, several entries have already been fully confirmed, while others are about to be finalised in the next few days. The range of nationalities represented promises to be wider than in the inaugural season, considering the discussions completed or underway with ASNs and candidates from Cyprus, Germany, Italy, Czech Republic, Belgium, Spain, Portugal, Estonia, Sweden, Finland, Ireland, Bulgaria and even Brazil. A few of the 20 places available are still available at this time.
The calendar of the FIA Cross Car Academy Trophy can be consulted here.
The FIA Cross Car Academy Trophy presentation leaflet can be obtained from ASNs or LifeLive (info@life-live.be). Any other questions relating to the Trophy can be addressed to the FIA Off-Road Department, by email to xc-crosscar@fia.com