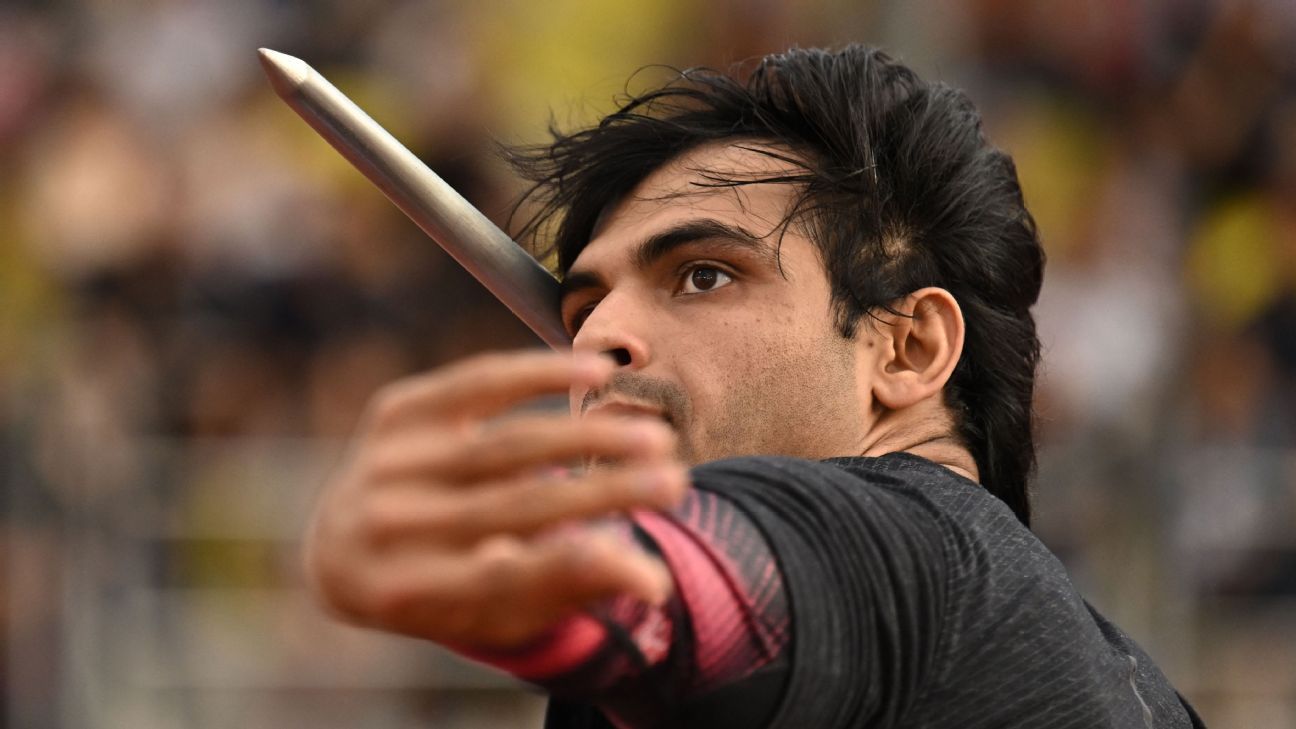 Neeraj Chopra doesn't believe in settling in and all that jazz. He wants to get the job done at the first time of asking. His first throw – a monstrous 89.08m – was his best of the evening as he took the top honours at the Lausanne 2022 Diamond League event on Friday.
Neeraj achieved another slice of history as he became the first Indian to win a Diamond League meet. More importantly, he also qualified for the all-important Diamond League final in Zurich next month, as well as the the 2023 World Championships, which has a qualification mark of 85.20m.
You wouldn't be wrong to expect Neeraj to start off slow, especially considering he'd injured his groin at the World Championships last month and was forced to miss the Commonwealth Games. Neeraj, though, is cut from a different cloth.
The Olympic champion's first throw of 89.08m was his career's third-best throw. Yeah, he was making a comeback from an injury. Pffffft.
Neeraj's coach and biomechanical expert Klaus Bartonietz said the idea was never to go all out. "He will compete with an 'applied handbrake', not full power. Our target is to remain injury-free and qualify for the Diamond League final," the German had told ESPN hours before Neeraj's event.
His second throw read 85.18m, while Czech Republic's Jakub Vadlejch, who won silver at the Tokyo Olympics, was second with 84.56m. Neeraj's next three attempts were chalked off, while Vadlejch ensured his second-place finish courtesy of an 85.88m throw in his fifth attempt. Neeraj's final throw measured 80.04m, but it mattered little. He was not to be dislodged from the top spot.
He might have missed out on the coveted 90m mark yet again, but Klaus says it doesn't weigh on Neeraj. "Theoretically, or rather practically, he had already crossed the 90m mark when he threw 89.94m [at the Stockholm Diamond League event]. If you calculate from the foot standing, then he had crossed 90m. Sure, the measurement is from the line, but he's very close. He's there," says Klaus.
Klaus notes that Neeraj had already crossed the 90m mark in Tokyo days before his gold medal, albeit with a lighter [700gm] javelin.
"If you focus too much on these landmarks then you might notice a break in the performance. Great results usually come unexpected, so it's not something you can plan for," he adds.
If this was Neeraj competing with an 'applied handbrake', you have to wonder just how much horsepower there is within his boulder-like shoulders. Perhaps Zurich might provide the answer.