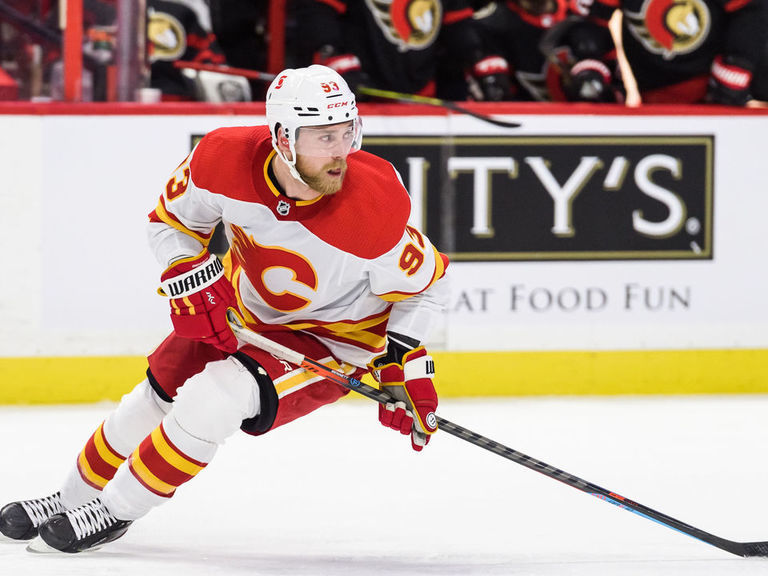 Sometimes things just don't go as planned.
Many NHL players entered the season with high hopes but have failed to meet expectations for one reason or another. Others have been stuck in the same situation for years or have simply hit a wall in their development.
With the April 12 trade deadline fast approaching, we take a look at five players who have struggled so far this season and could benefit from a trade to a new team.
1. Taylor Hall, Sabres
We'll start with the obvious: There's arguably no player in the league who needs a shakeup more than Hall. The former Hart Trophy winner has been a complete nonfactor for a historically poor Sabres team, and it's clear the club isn't close to being competitive in the near future.
Hall has just two goals in 37 games, which equates to $4 million per tally in terms of his $8-million cap hit. His confidence appears to be at an all-time low, and he hasn't played much meaningful hockey in his 11-year pro career. It's time for Hall to maximize his potential and join a contending team.
The 29-year-old winger doesn't have a lengthy postseason resume, but 12 points in 14 career playoff games is certainly noteworthy. With his combination of speed and skill, Hall would fit seamlessly into any contending team's top-six forward group. The pending unrestricted free agent's price tag will never be lower, and GMs shouldn't hesitate to strike.
2. Sam Bennett, Flames
There are probably a few Flames players who would benefit from a clean slate, but Bennett's need for a new home is most glaring. The 24-year-old, who previously requested a trade, is set to become a restricted free agent after this season, and his days with Calgary are likely coming to an end.
Bennett hasn't come close to matching his career-best 36-point rookie campaign, and he's highly unlikely to blossom into an offensive threat at this point in his career. The native of Ontario is incredibly scrappy, though, and he can play a unique depth role for a team in need of grit.
Bennett is on pace to hit the 100-hit mark for the sixth consecutive season and is always willing to drop the mitts. His feisty game has served him well come playoff time, too, as the 24-year-old winger has 11 goals and 19 points over 30 postseason appearances.
3. Jake Gardiner, Hurricanes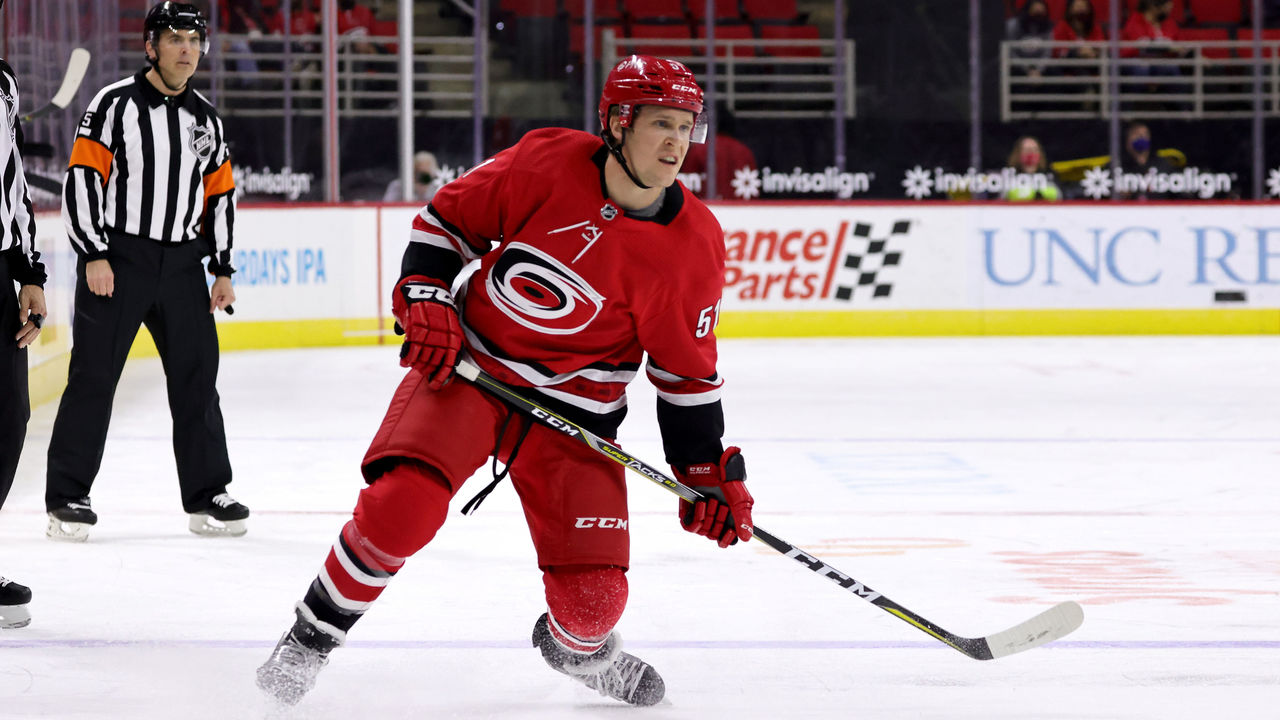 Remember Gardiner? The Hurricanes defenseman has been buried on the club's taxi squad and has appeared in just 17 games this season. Carolina boasts one of the league's best blue lines, and it's hard to see Gardiner being a future regular on the club's back end.
The Hurricanes have reportedly shopped the smooth-skating rearguard in the past, but his contract has made him difficult to move. Gardiner is signed for two more years beyond this season at $4.05 million per – a steep price considering his status as a depth defenseman at this point in his career.
It's unlikely Gardiner lands with a contender, but the San Jose Sharks and Chicago Blackhawks are two teams reportedly willing to take on salary in exchange for assets. Hurricanes general manager Don Waddell could dump Gardiner and his contract to one of those clubs while the opportunity is available.
As for Gardiner, playing for a retooling club could be beneficial. The 30-year-old will be looking to rebuild his value in hopes of one last payday down the road, and he could seize an opportunity to do so with a team featuring less defensive talent.
4. Rasmus Ristolainen, Sabres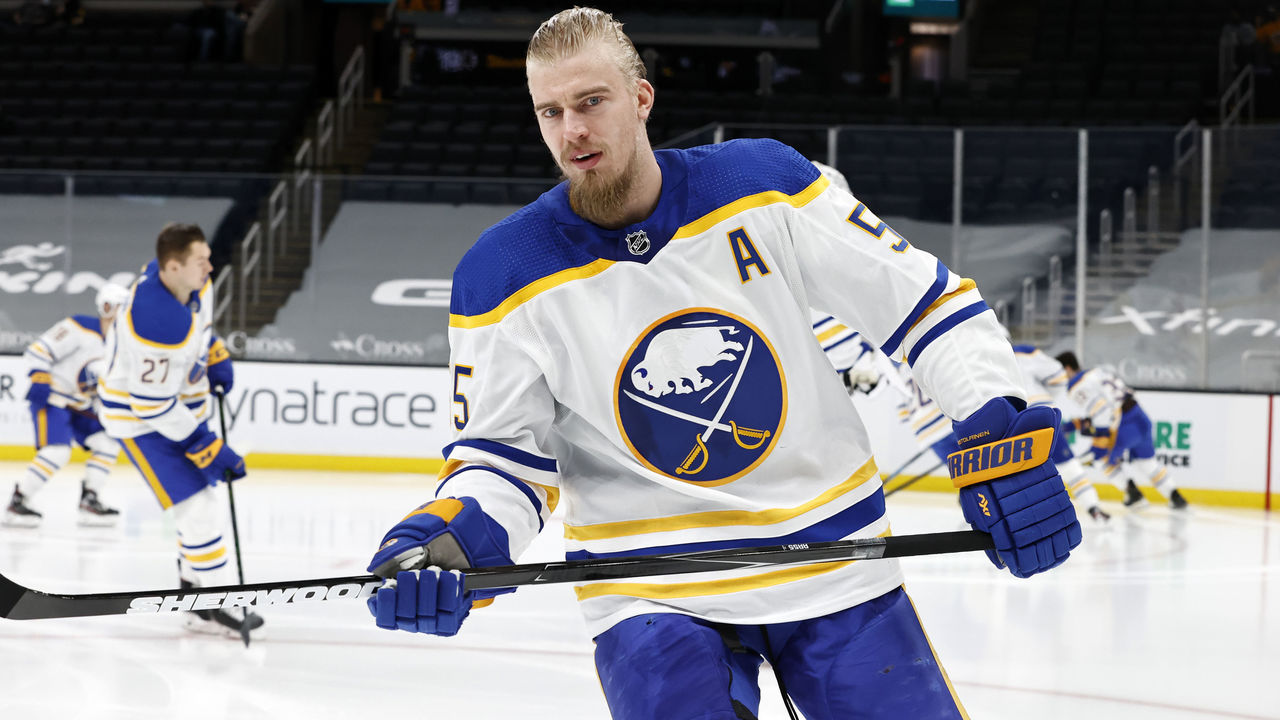 It's been eight years since the Sabres selected Ristolainen eighth overall in the 2013 draft, but it's hard to say exactly how much the 26-year-old has grown since then. He shouldn't be written off just yet, and playing in a winning environment for the first time could help him turn his career around.
The towering blue-liner was playing some of the best hockey of his career before COVID-19 sidelined him at the start of February, and his 6-foot-4 frame and right-handed shot could both prove valuable to a team on the cusp of a deep playoff run.
Ristolainen is under contract until the end of next season at a cap hit of $5.4 million, so the Sabres would likely need to take on money in a potential deal. Maybe a team in need of defensive help like the Winnipeg Jets or Philadelphia Flyers would take a chance on the Finnish rearguard.
5. Mikael Granlund, Predators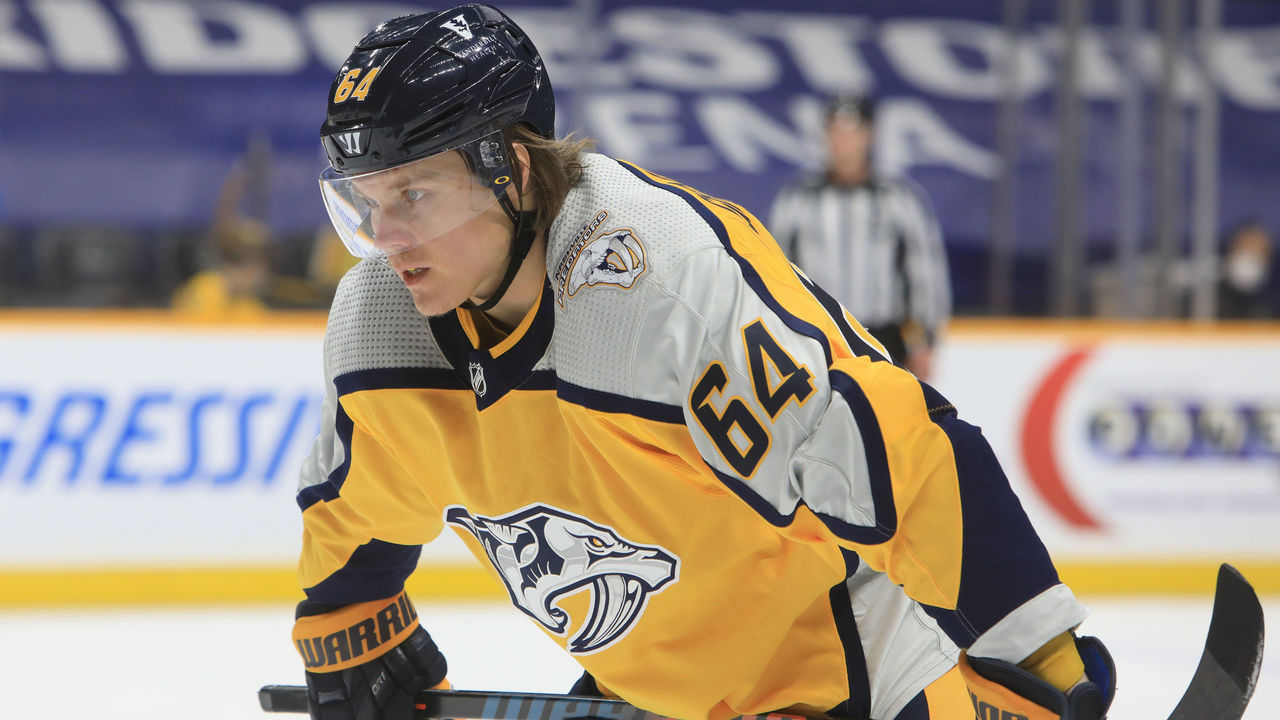 Granlund hasn't quite found his game with the Predators, and both he and Nashville would be better off parting ways ahead of the deadline. He still has plenty of offensive upside, though, and it's possible a change of scenery can revitalize his game.
The 29-year-old forward has a proven track record of driving play at both ends of the ice, according to Hockey Viz's isolated-impact tool. (Red – positive – is good on offense, while blue – negative – is good on defense.)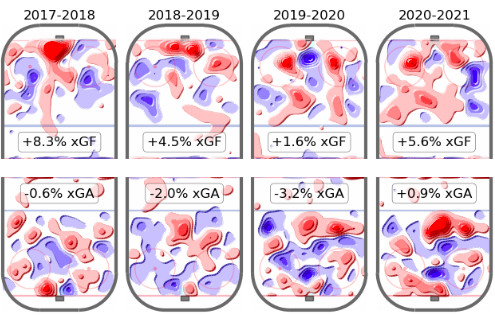 Granlund's offensive impact dipped in 2019-20 – his first full campaign with the Predators – but he's improved in that regard this season, which should help attract potential suitors. His ability to kill penalties and contribute on the power play also makes him a versatile addition to any contending team's top nine.