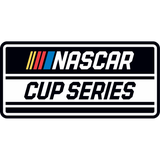 By Bob Pockrass
FOX Sports NASCAR Writer
CHARLOTTE, N.C. — Kyle Busch seems to think he might soon have a home for 2023. If anything has come from his uncertain future, it's that he has been living with an unsettled gut the past few months, with the NASCAR playoffs set to begin.
"The stress of the last two or three months is like going through [NASCAR's semifinal] Round of 8, so I'm already living it," Busch said of his stress level. "I'm already there.
"These bozos haven't been there yet," he said of his competitors. "They're only going to feel it for three weeks. I've dealt with it for three months — bring it on."
As the 16 playoff drivers spoke at NASCAR Cup Series playoff media day about their chances, the two-time Cup champion Busch indicated that things will be decided soon. While many in the industry believe he will be out of his current Joe Gibbs Racing ride, Busch said Thursday that staying at JGR remains a possibility.
"I'm not going to put a timeline on it, but time is ticking, and there are a lot of other options and a lot of other dominoes that need to fall [depending on where I go]," he said. "Just talking amongst others, I'm the first one that needs to go."
Looking for more NASCAR content? Sign up for the FOX Sports NASCAR Newsletter with Bob Pockrass!
Chevrolet team owners Richard Childress and Matt Kaulig have acknowledged talks with Busch, who likely has talked to virtually all teams to gauge his opportunities. When asked about weighing options, Busch noted that there is "more than one that has paper in front of me."
Busch, who has won 60 Cup races in his career, finds himself in this position because longtime JGR sponsor M&M's decided a year ago that it wouldn't return following the 2022 season. JGR has looked for a new sponsor but so far has come up empty.
Some would blame the fiery Busch's personality for what has been a futile effort thus far. But Busch pushed back at that perception.
"The perception is that it's probably tougher being who I am to sell a sponsor," Busch said. "But I'm going to argue that fact, too. Name me the last big, $5-10 million sponsor to come into the sport.
"Is that a Kyle problem or a sport problem?"
However, Busch acknowledged that he might have to change a bit for a new sponsor.
"Having the freedom of being able to act or react to certain situations the way that I could with the support of M&M's allowed me to be as successful as I was on Sunday — 1,000 percent," he said.
"Will that have to change? Most likely. How much? Ten percent, 15 percent? I don't know. Maybe it is 18 percent."
With that "18 percent," Busch was referring to his current car number. It was then asked if it could be eight percent (a potential RCR landing spot, in the No. 8 car) or 16 percent (a potential Kaulig landing spot, in the No. 16 car). Busch laughed and responded by listing several car numbers, including the 23 and 45 at 23XI Racing, the lone Toyota team that could land him (Busch's brother, Kurt, drives for the team but has been sidelined seven weeks due to a concussion).
"I have heard from every single NASCAR executive, 'Kyle, man, you're awesome for us. Don't change,'" Busch said. "Now listening to that for the past 15 years might present me jobless."
Complicating Busch's decision is his Kyle Busch Motorsports truck series team. The team has received support from Toyota, as well as sponsors and drivers, as part of Toyota's driver development program. If Busch goes to a Chevrolet team, he'd likely need to find some manufacturer support for KBM.
"I would say that the truck series option with Kyle Busch Motorsports has probably made this situation 80 to 85 percent harder than if it was just me," he admitted. "I would have been done by now if it was just me."
If he is a lame duck at JGR, can he still grind through the playoffs and win the championship? 
"I do feel like we're a top-five, top-six team, and I don't think that the ones that are all in front of us are going to be perfect when it comes to making the Round of 8," he said.
"We can surprise. I wouldn't say we would surprise ourselves, but we could put ourselves in the top four."
Bob Pockrass covers NASCAR for FOX Sports. He has spent decades covering motorsports, including the past 30 Daytona 500s, with stints at ESPN, Sporting News, NASCAR Scene magazine and The (Daytona Beach) News-Journal. Follow him on Twitter @bobpockrass, and sign up for the FOX Sports NASCAR Newsletter with Bob Pockrass.
---
Get more from NASCAR Cup Series Follow your favorites to get information about games, news and more.
---
---