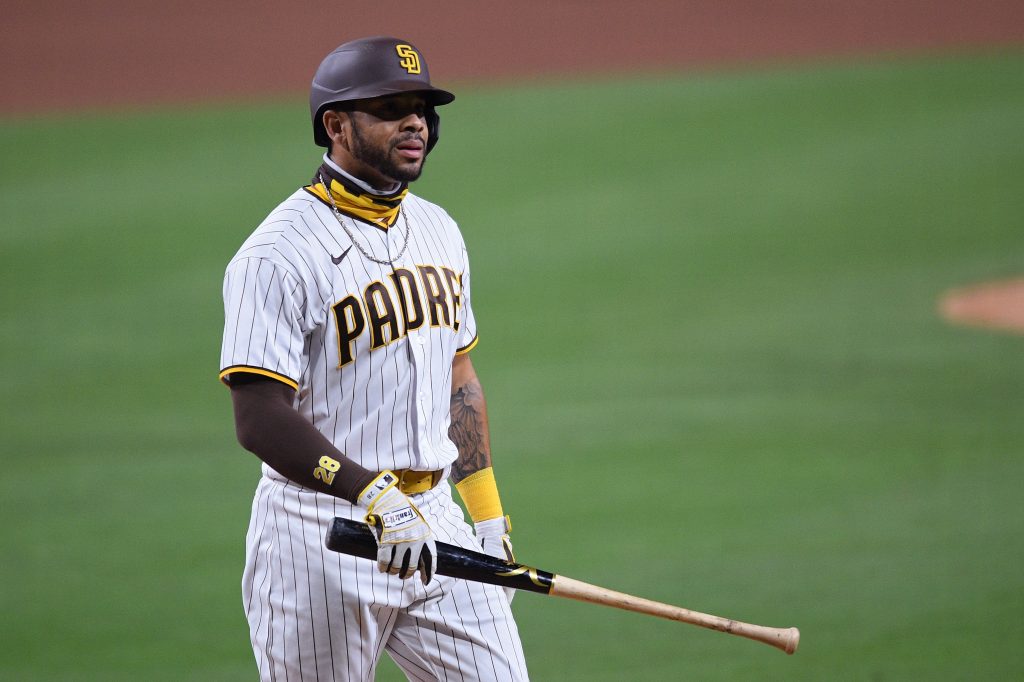 Tommy Pham came up limping after grounding out in the second inning of tonight's Padres game in Los Angeles, per AJ Cassavell of MLB.com (via Twitter). Pham stopped running about halfway down the baseline, clearly uncomfortable. Pham's reaction, while muted, also suggested that he knew something was off as he reached for his ankle. An Achilles injury is the fear, but the injury appears to be left calf tightness, per Kevin Acee of the San Diego Union-Tribune (via Twitter). As for tonight, Jorge Mateo took over in left for Pham. Elsewhere…
Johnny Cueto is likely to miss a third start before returning from the injured list, per Susan Slusser of the San Francisco Chronicle (via Twitter). Cueto was placed on the injured list ten days ago with a grade 1 lat strain. The expectation at the time was that he would miss two starts, so it sounds like he'll miss that target. That said, there was no indication that the injury was any more severe than originally diagnosed. Cueto should still be able to return shortly. In the meantime, Logan Webb will get at least one more turn in the rotation. Complicating matters in a good way for the Giants, Webb went seven scoreless against the Marlins today.
Also in San Francisco, Wilmer Flores missed today's ballgame because he was under the weather, but after receiving fluids he's on the mend. Mike Yastrzemski, meanwhile, was taken out of the game because of left oblique tightness, per the Athletic's Andrew Baggarly (via Twitter). Because of their short bench, don't be surprised if Yaz lands on the injured list tomorrow, but the team gave no indication one way or the other.
Blue Jays fans may finally get the chance to see offseason acquisition George Springer this week. Per Ben Nicholson-Smith of Sports.net.ca (via Twitter), manager Charlie Montoyo said, ""I'm optimistic that Springer's got a good chance on Tuesday." Springer's return still hinges on his a final check-up, but the club hopes the 31-year-old will be in the lineup to face Max Scherzer in Dunedin on Tuesday.