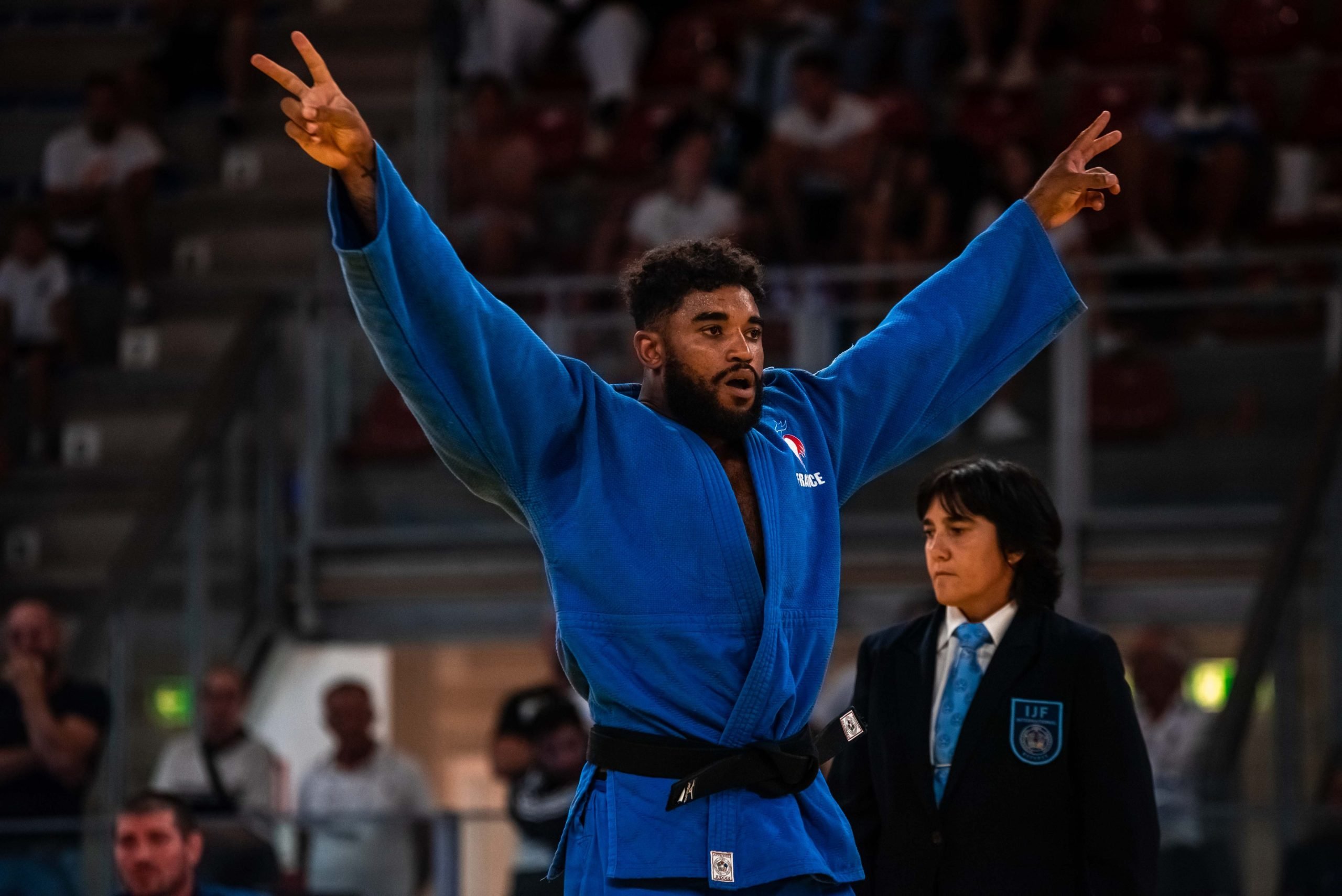 Yet another blinding week of competition was had, this time hosted by Italian Judo in Riccione.
Over the two day event we saw almost 400 athletes compete for the gold medals and prepare for the world championships which start in less than four weeks.
We had returning athletes from last week in Oberwart, doubling up their experience on the European circuit including Nekoda SMYTHE-DAVIS (GBR) who returned to her usual weight of -57kg and took gold.
It hasn't really sunk in yet, it has just been such a long journey back. A year since having my baby girl and I wasn't sure if I would make it back and fighting in -57kg. It has been a case of trusting the process and taking baby steps to get back, I don't feel like I'm a special case, I'm just a hard worker.
Another athlete who gave a strong performance was Mascha BALLHAUS (GER). She took on world medallist, Fabienne KOCHER (SUI) in the final of the -52kg category.
I am very happy about my performance, going from fight to fight and being in the final with a top ten athlete in preparations for the world championships. In Budapest I won against her then in Zagreb I lost so I'm glad I took the win today and we trained those situations. After some training camps we all feel ready now.
Though we had a star studded team from Azerbaijan, there was also a few from the Netherlands that came for some final world prep, included in that team was Frank DE WIT who triumphed in the -81kg category against some strong contenders.
I'm feeling pretty good actually, just wanted to get some tatami experience again today and be in the competition environment, basically to get some minutes on the mat and do some good judo.
France soared to the top of the medal table with some impressive athletes, racking up four gold, two silver and six bronze in total, with no one rivalling their collection. One to watch is most definitely Loris TASSIER in the -90kg category who secured gold against Luka MAISURADZE (GEO) on his first outing since surgery, but was caught with a beautiful uchi mata in the final.
Author: Thea Cowen
---
Share
Tweet
Telegram
WhatsApp
E-Mail