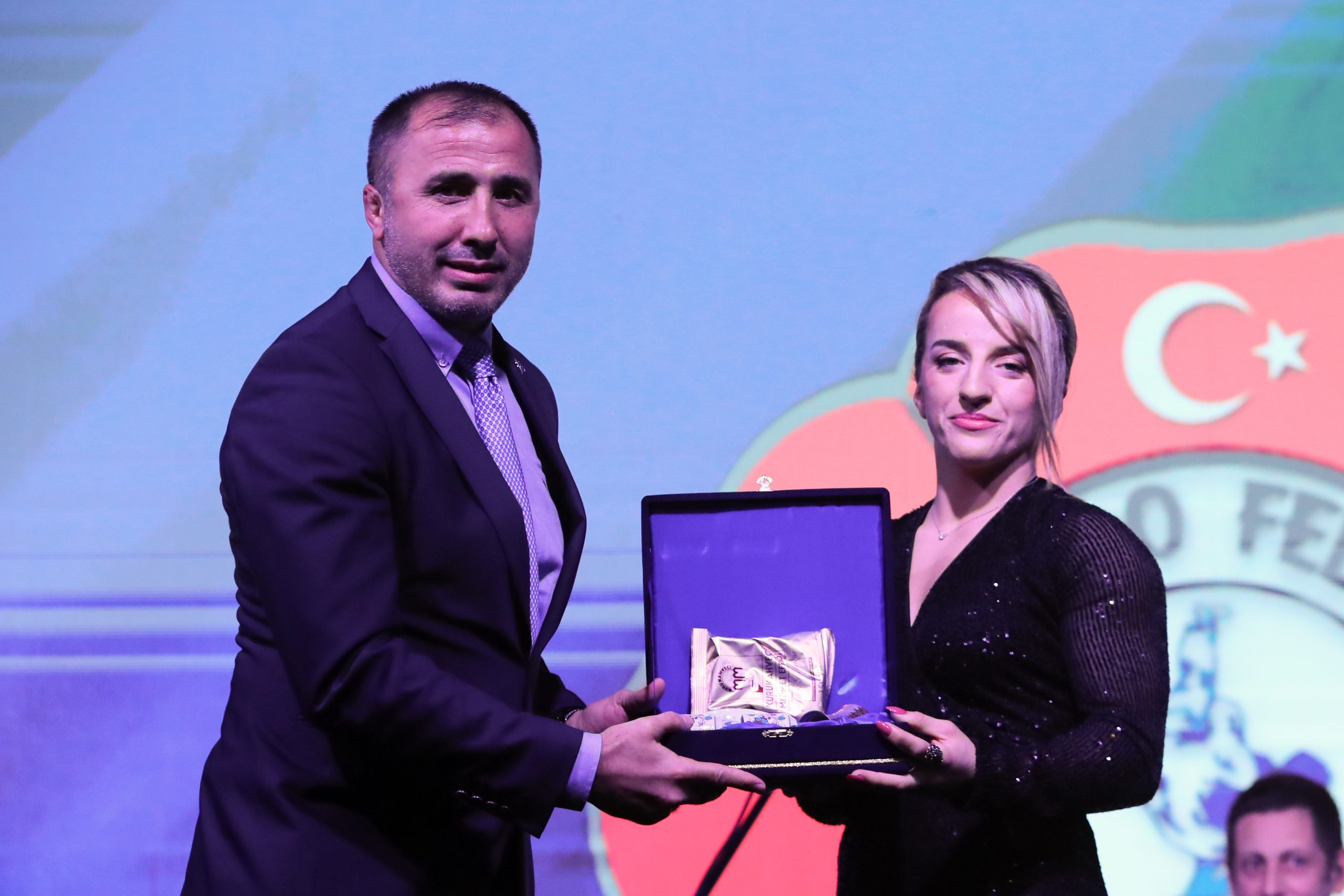 On Saturday 4th of December, the Olympic champions hailing from the European Judo Union came together to be celebrated for their incredible achievements in Tokyo this year. During a spectacular gala dinner hosted by the Turkish Judo Federation, Distria Krasniqi, Nora Gjakova and Lukas Krpalek stood to proudly accept their recognition awards from both IJF President Mr Marius Vizer and EJU President Mr Sergey Soloveychik.
Unfortunately Clarisse Agbegnenou and Lasha Bekauri were unable to attend the event but their awards were accepted by French Judo Federation president, Mr Stephane Nomis and Bekauri's personal coach, Mr Aleks Ghvinashvili.
-48kg Olympic champion, Distria Krasniqi (KOS).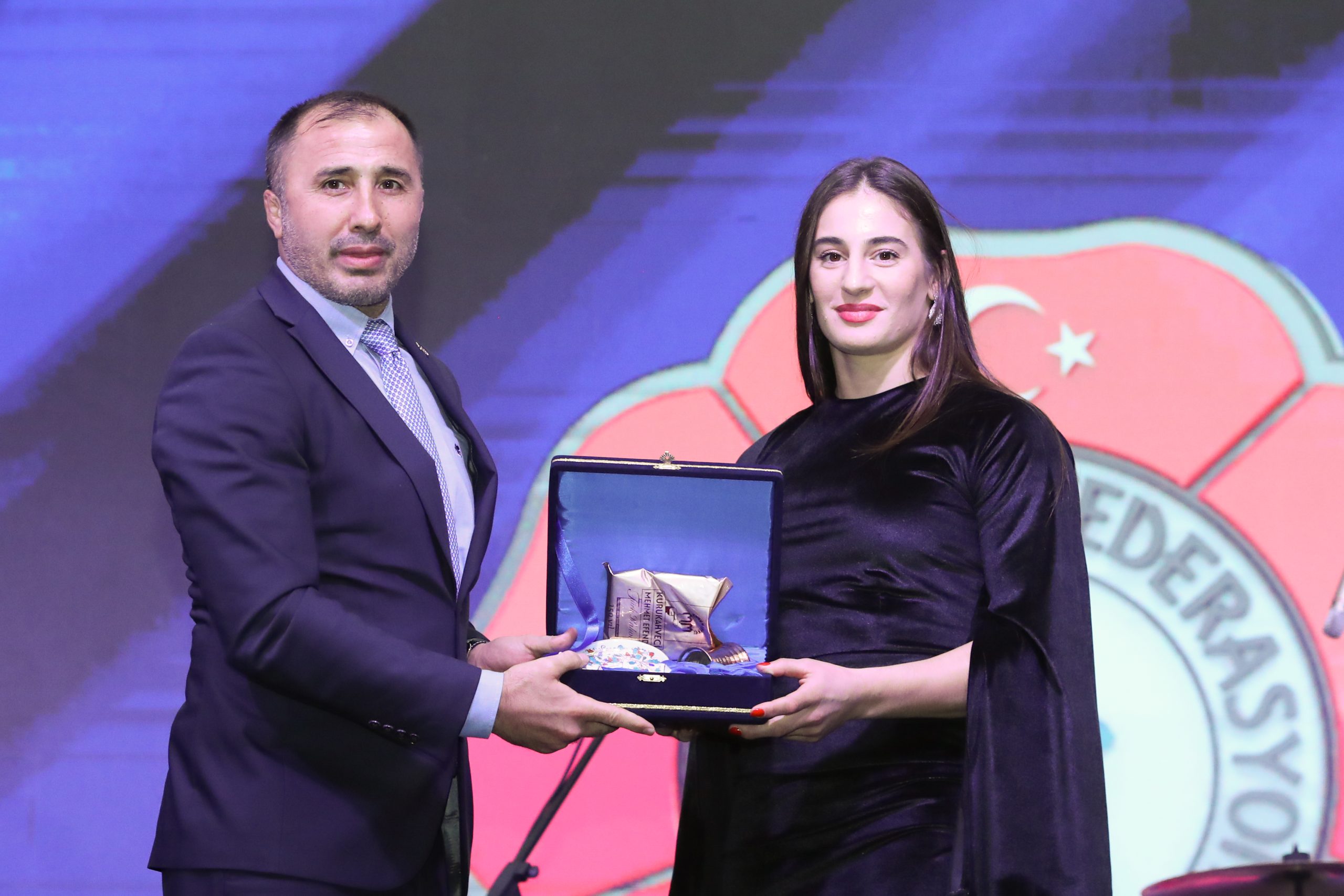 -57kg Olympic champion, Nora Gjakova (KOS).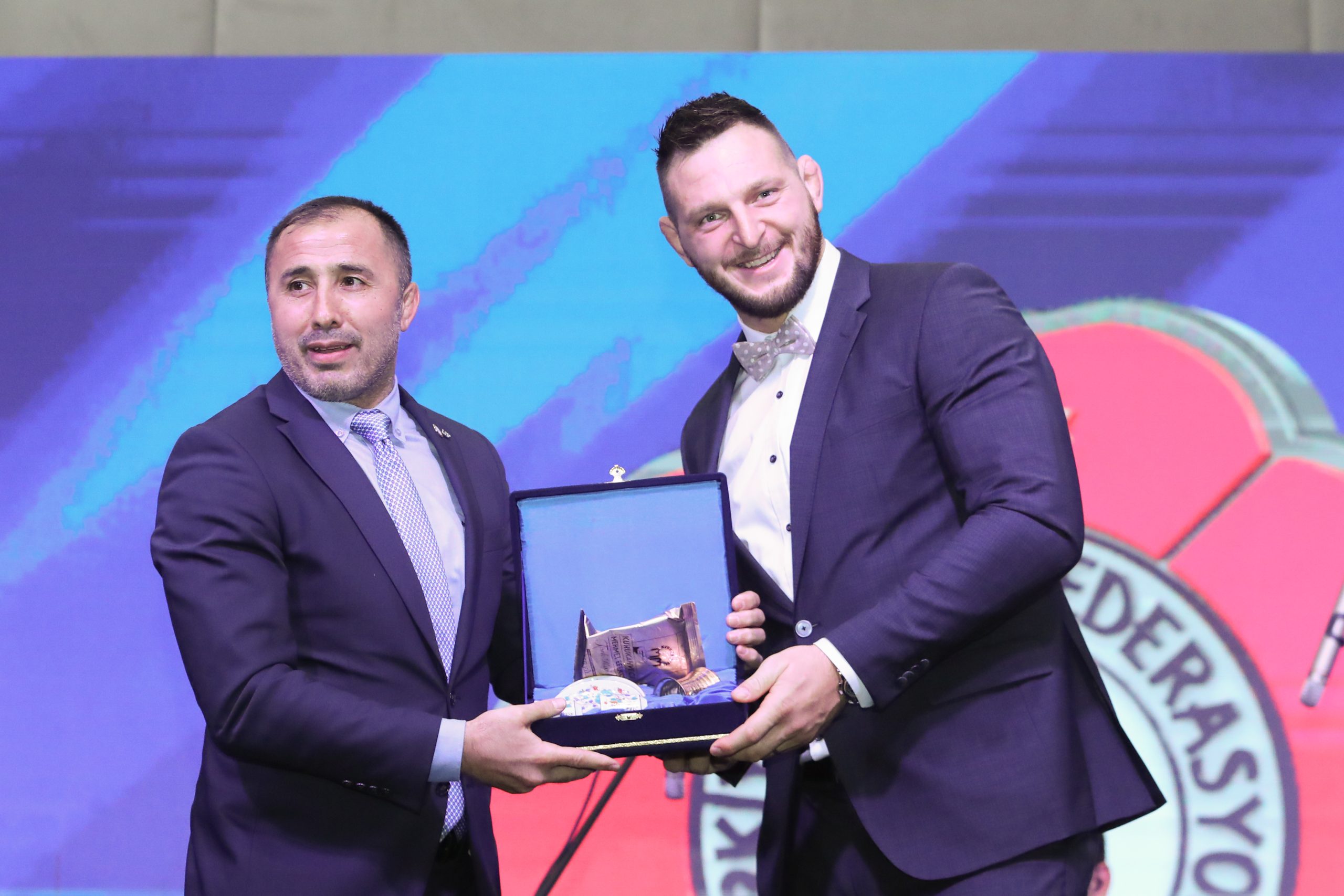 +100kg Olympic champion, Lukas Krpalek (CZE).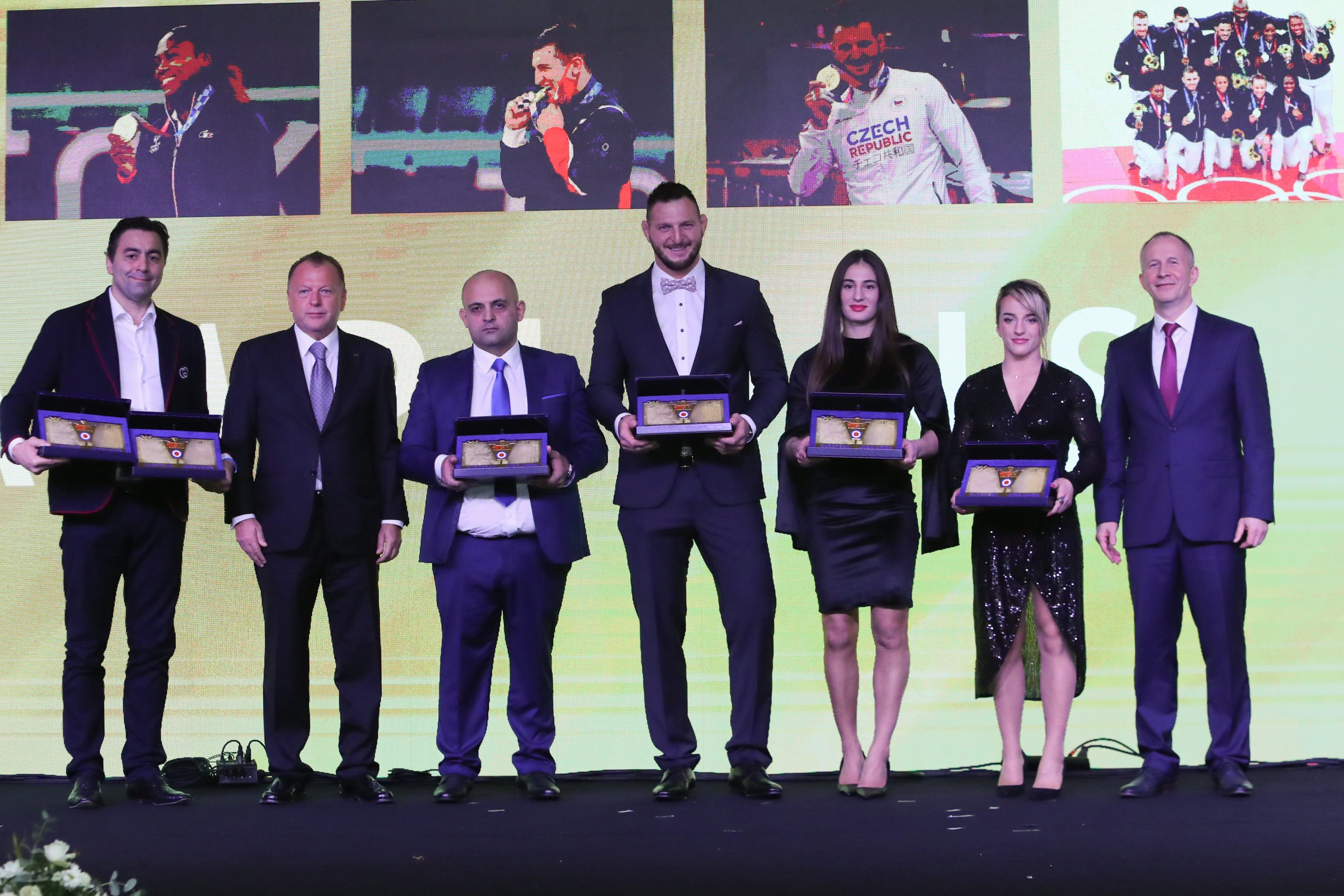 Representatives of the National Judo Federation, whose athletes won a medal during the Tokyo Olympic Games were also given recognition. There were a record number of nations to take medals in the Olympic Games this year, an impressive 16, which was made 17 in the mixed teams event.
The following were awarded; Austria, Azerbaijan, Belgium, Czech Republic, France, Georgia, Germany, Great Britain, Hungary, Israel, Italy, Kosovo, Netherlands, Portugal, ROC (Russia), Slovenia and Ukraine.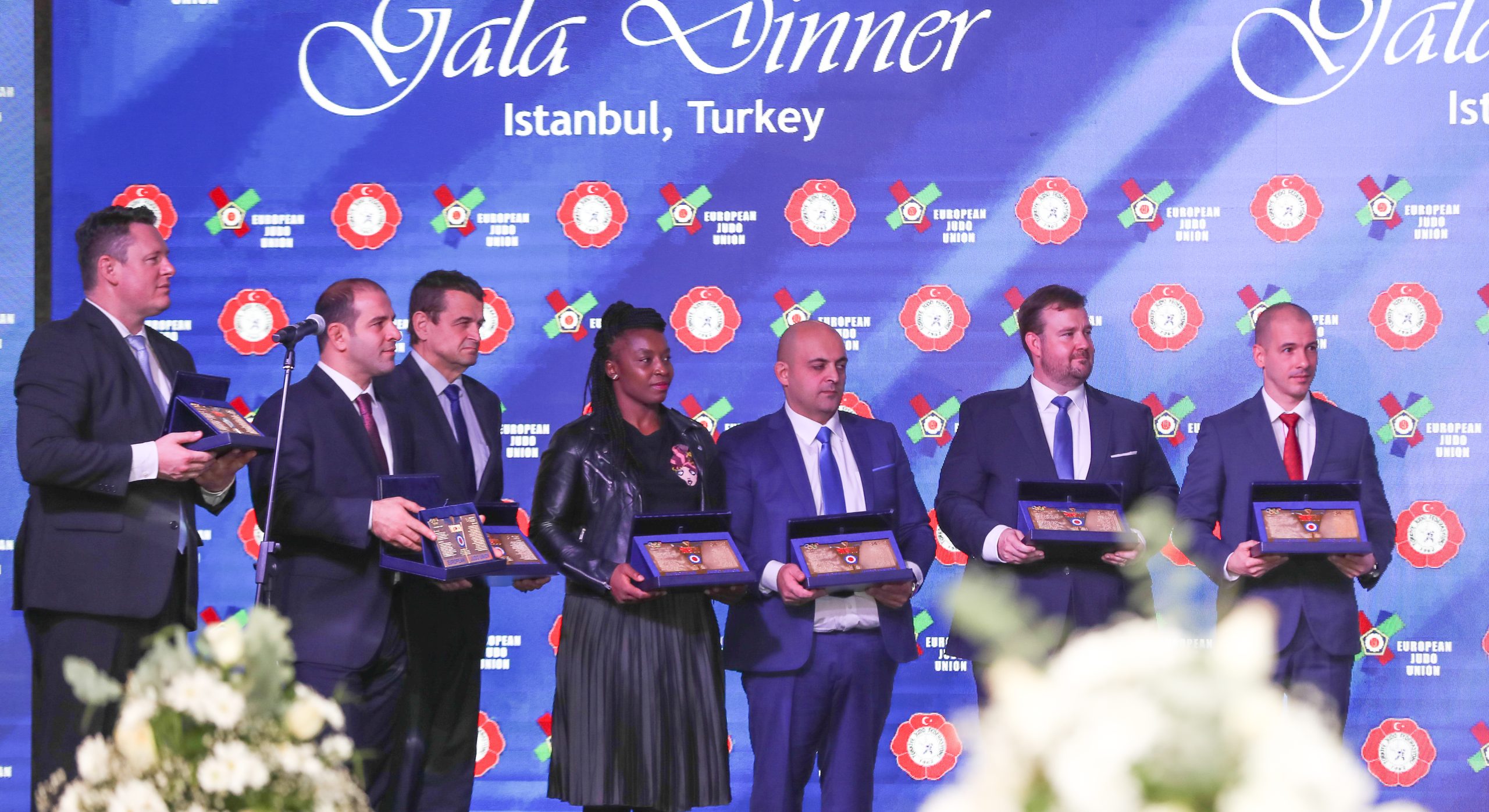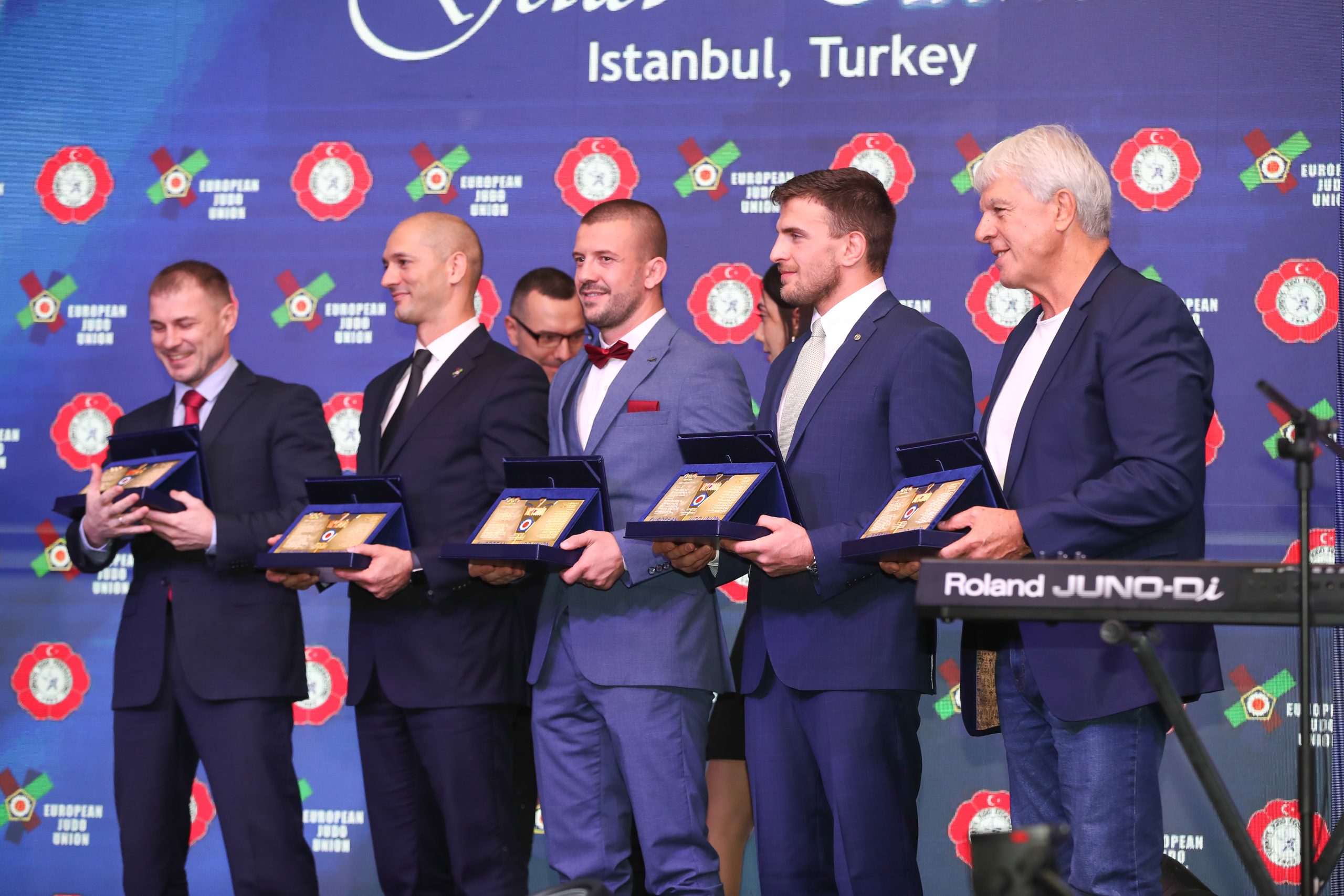 The final awarding ceremony was hosted solely by Mr Soloveychik. There he presented a commemorative plaque to the president of the Turkish Judo Federation, Mr Sezer Huysuz, marking the hosting of the 73rd Congress.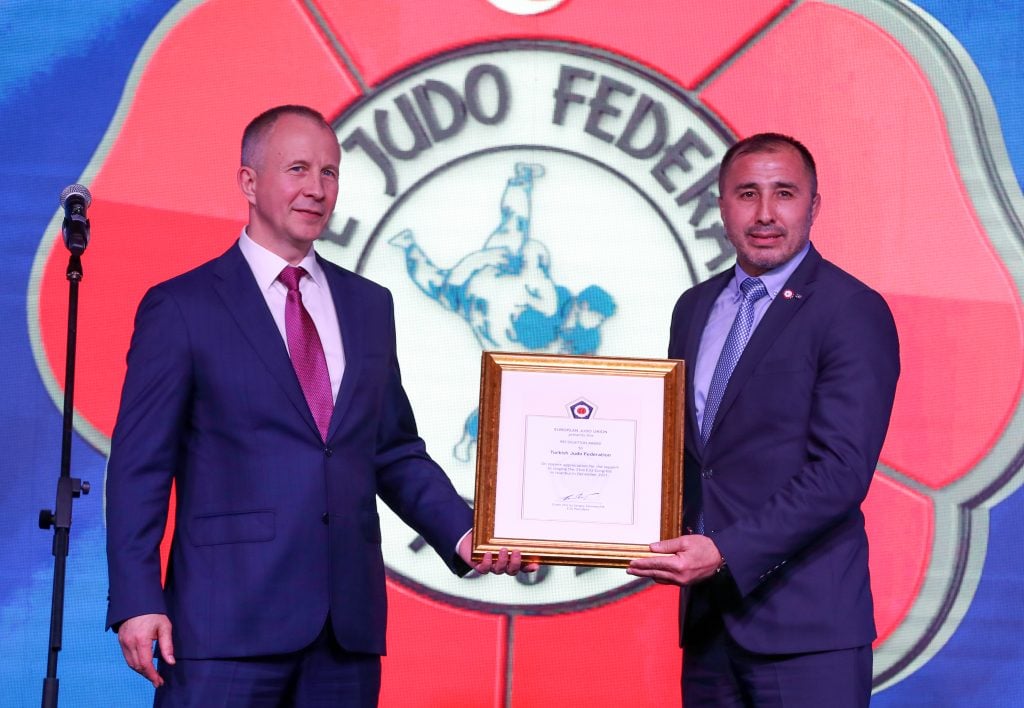 Loading…
Currently there are no photos available!
Tags:

Judoka:
More photos
Author: Thea Cowen
---
Share
Tweet
Telegram
WhatsApp
E-Mail