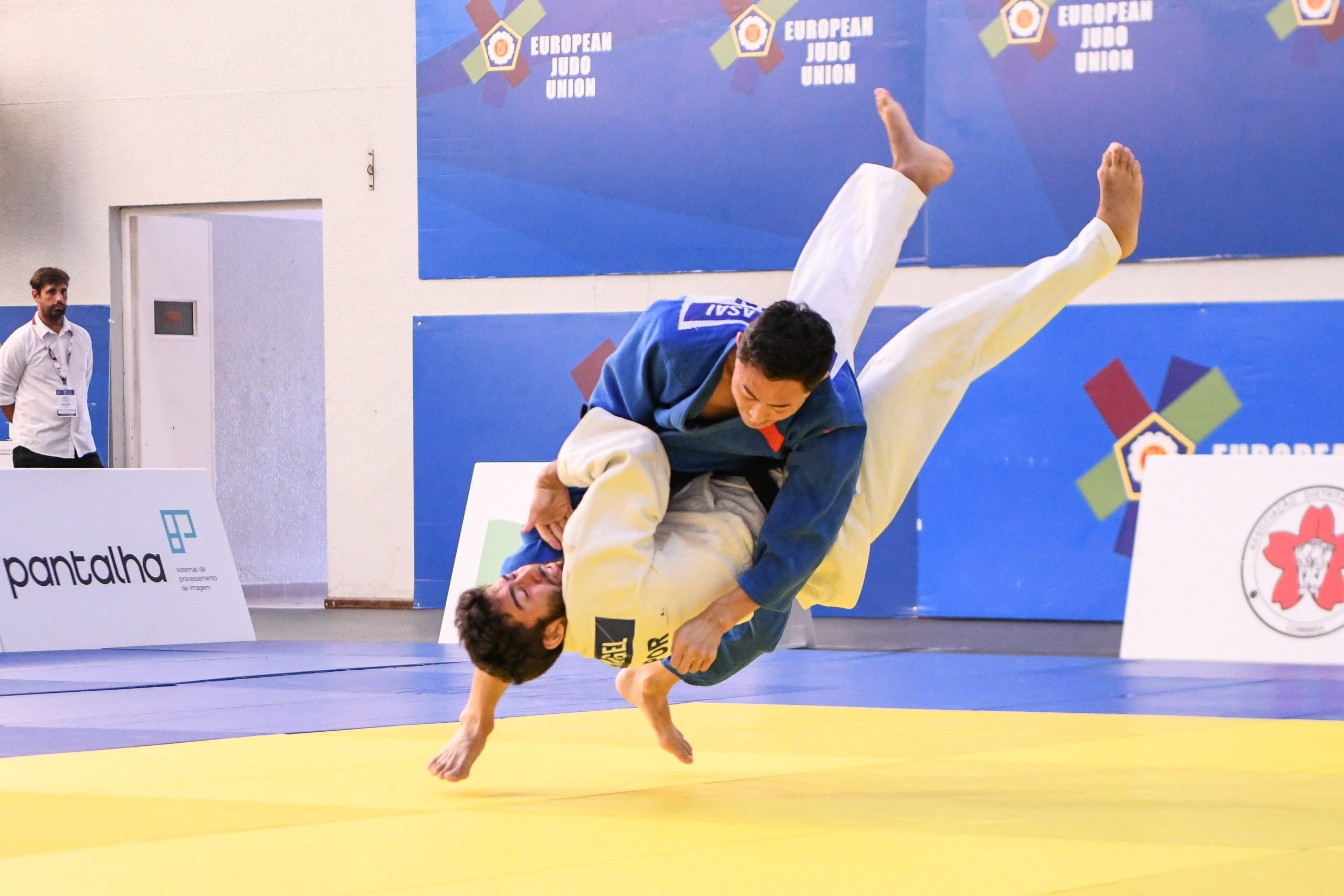 The first edition of the Coimbra Senior European Cup "Kiyoshi Kobayashi" is over and as always this weekend was filled with excellent and exciting contests! 
What an incredible weekend we had!
People's Republic of China was the country that achieved more medals, a total of 24 medals (9 gold, 10 silver and 5 bronze). The second country with more medals was the host country, Portugal, that achieved 11 medals (2 golds, 2 silver and 7 bronze).
On this second and last day of competition the spotlights goes to the estonian KALJULAID, Klen Kristofer, who won their 3 contest by Ippon. In her way to the gold he faced HYTONEN, Leonidas from Sweden. In the semi finals he defetead XIE Yadong from People's Republic of China. The final was against another chinese, and in a very exciting contest he marked two wazaris and took the gold.
I have been in Coimbra many times for training camps and I always enjoy the atmosphere here. The competition hall felt like home court and that really helped me focus and enjoy the fights. All of this culminated with some big judo throws and a gold medal. Now I continue preparations for the World Championships with the OTC in Coimbra.
The home crowd had the pleasure to heard the anthem through the two-time world champion Jorge Fonseca who participated in the over 100 kg category. This competiton was part of his preparation for the Senior World Championships who will be held in october in Tashkent.
At the organizational level Portugal is still working hard and in the next year Portugal will organise several events, like the Portugal Grand Prix followed by IBSA Grand Prix, Cadet European Championship, Junior World Championship and EJU Refereeing Seminar.
After the competition the Portuguese Judo Federation will organise an Olympic Training Camp (29 August 2022 – 03 September 2022) and this OTC counts with some of the biggest judokas in the world like Odette Giufrida (ITA), Toma Nikiforov (BEL), Matthias Casse (BEL), Manuel Lombardo (ITA) and Jorge Fonseca (POR).
Author: Inês Ribeiro
Author: EJU Media
---
Share
Tweet
Telegram
WhatsApp
E-Mail