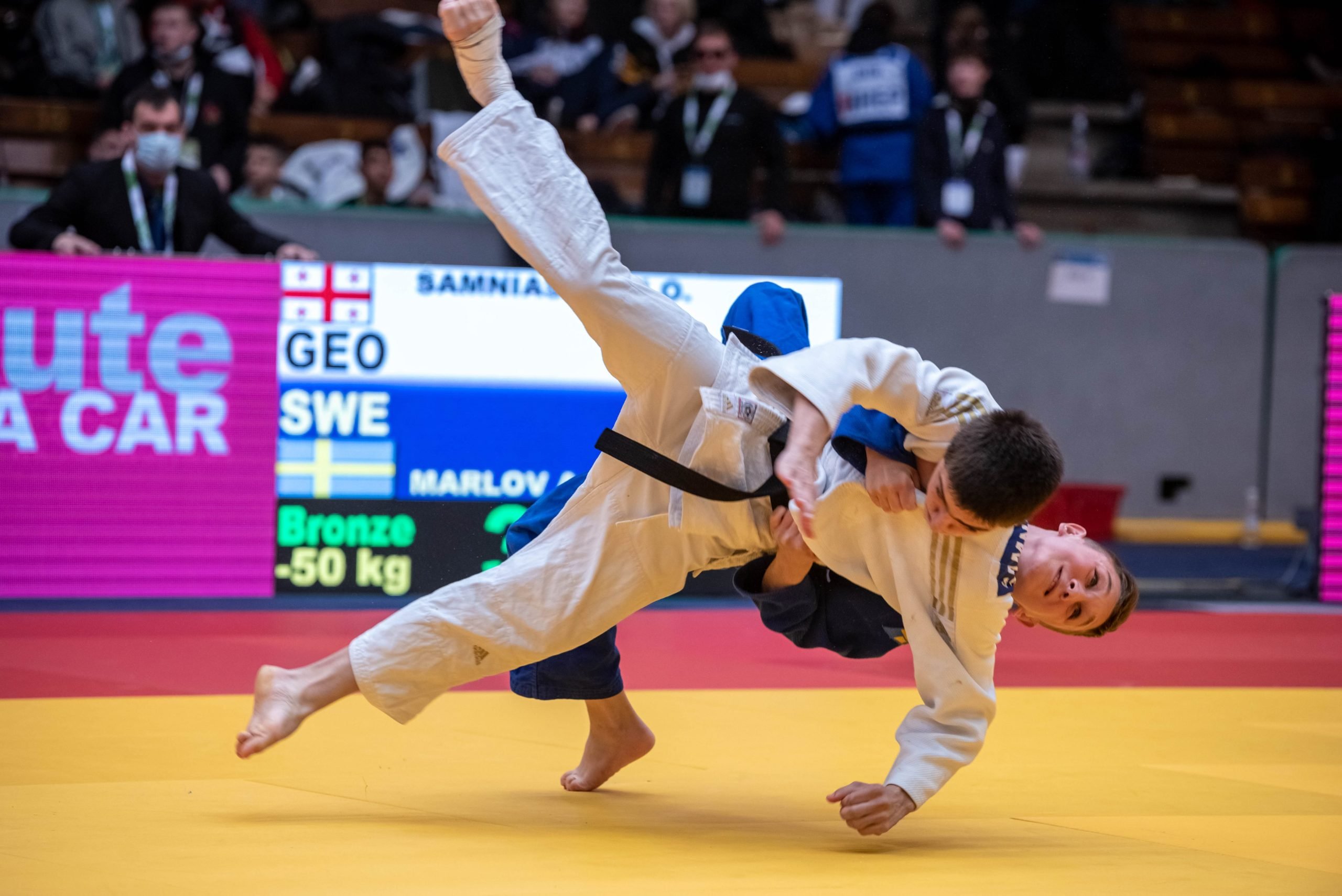 The European Cadet Cup in Zagreb is one of the most respected judo competitions in the world at the cadet age. It was opened on Saturday by Zagreb Mayor Tomislav Tomasevic, Croatian Judo President Sanda Čorak, and European Judo Union Sports Director Hrvoje Lindi.
The competition was officially opened by the Mayor of the City of Zagreb, Tomislav Tomašević,
The City of Zagreb has always supported this important competition, as well as other judo events in our city. In 16 years, the number of competitors in the European Cadet Cup has tripled and we are extremely happy that so many people from all over Europe are coming to Zagreb.
It is not simply by chance that these numbers have increased in such an astonishing way, but as a result of great planning and implementation by those of the Croatian Judo Federation. Čorak is very happy with the development of judo within Croatia and that is is now a top ten sport in the country, thanks to the work of her team.
Croatia host events at all levels, both on the EJU circuit and IJF World Tour. It is also worth mentioning that in 2021, Barbara Matic took the first world title for the small judo nation, and has been a great influence for young judoka ever since. We can also state that within the women's team they have been finding more and more success in general. Čorak believes that hosting these events, especially for the cadet level athletes, has been tremendous in supporting the next generation and making it the popular sport that it is. They have the familiarity of home while entering the international world of judo.
This year we hosted 700 judokas from 32 countries who decided to participate in the European Cadet Cup Zagreb 2022. The European Cadet Cup Zagreb has the tradition and status of one of the largest tournaments for cadets and is a significant event for the Zagreb economy. We thank the City of Zagreb for its traditional support and cooperation.- said the president of the Croatian Judo Federation Sanda Čorak.
One of the major contributors to this development a member of her team and sports director of the European Judo Union, Hrvoje Lindi, states Čorak. As an experienced sports director for the EJU he knows how the high standard of an event can have an impact and so has transferred this to the national events in the country, developing professionalism early on.
Zagreb is one of the main stations for cadet competitions in Europe and the European Judo Union thanks to the Croatian Judo Federation, Zagreb Judo Federation, and the City of Zagreb for the excellent organization and tradition of this competition.
Author: Thea Cowen
---
Share
Tweet
Telegram
WhatsApp
E-Mail