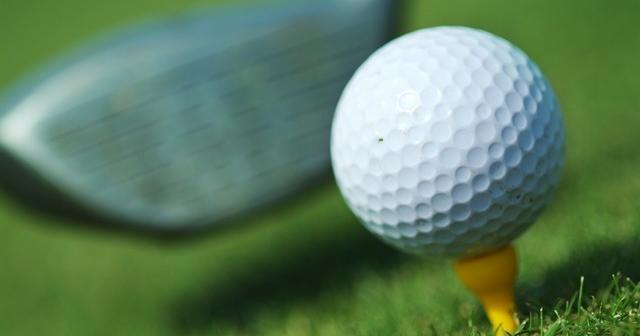 (Shenandoah) — The Shenandoah Medical Center Foundation is calling all golfers.
The SMC Foundation's 25th Annual Golf Tournament and Auction is set to tee off in just a few weeks. The tournament will include a lunch provided by SMC Campus Grill, putting contest, and conclude with a dinner provided by Elm Street Grill. SMC Foundation Director Ryan Spiegel and Foundation Coordinator Sam Lauritsen joined the KMA "Morning Show," and say they're eager to see everything come together.
"We've been working extremely hard the past couple weeks to get this event organized," said Lauritsen. "I think it's going to be a great event– we've definitely had a lot of support from our sponsors. It's definitely been exciting to see how the community rally arounds so far."
The SMC Foundation Golf Tournament and Auction is always a popular event, with nearly every year selling out. Lauritsen says the money raised goes a long way in assisting the Shenandoah Medical Center.
"Proceeds from this year's golf event will be put towards internal grants awarded throughout SMC and to different departments for life-saving equipment, or just something they truly need," said Lauritsen. "In addition, SMC also awards scholarships to local high school students. We had 11 applicants this year, and we actually were able to award 6 scholarships– which was further exceeding our expectations so that was awesome."
The SMC Foundation is one of many in a network of similar foundations that work to support healthcare facilities. Oftentimes, hospitals are left trying to make up the difference between services performed and the reimbursement they receive from insurance providers and the government. Spiegel says the Foundation's goal is to try and alleviate some of that burden.
"Hospital foundations play, I would say, an important supportive role especially for rural community hospitals like we have here," said Spiegel. "We're always trying to help offset some of those reduced payment costs. And at the same time the costs of labor, medication, technology– all those things cost money so our goal is to really help offset some of that."
The Annual Golf Tournament and Auction will be held Thursday, June 9 at the Shenandoah Golf Course. Registration will start at 11AM, followed by a shotgun start at 12:30PM. To register or find out more information, call 712-246-7074. You can hear the full interview with SMC Foundation Director Ryan Spiegel and Foundation Coordinator Sam Lauritsen here: