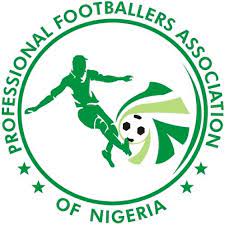 In the event that they do not receive an invitation to the Congress by today at the latest, the Professional Footballers Association of Nigeria (PFAN) has vowed to boycott the Nigeria Football Federation (NFF) Annual General Assembly (AGA), which is slated to take place on Thursday in Lagos.
Additionally, PFAN issued the federation a 24-hour deadline to issue an official invitation to the group as one of the congressmen in the letter sent by the organization's Secretary, Emmanuel Babayaro.
The text of the letter dated August 16, 2022 states: "Sequel to our letter dated August 9, 2022 reminding the NFF about the omission of the players Union (a statutory member of the NFF congress) invitation to the NFF Annual General Assembly 2022 and the NFF's rather silent treatment and lack of response.
"As a follow up therefore, I have been directed by PFAN executive to put the NFF on a 24hours notice to elapse by the close of work on Wednesday, 17th August for response and clarification. consequent upon which the Players Union will consider its options, including the boycott of the AGA.
"While looking forward to your reply, please accept the assurances of President Tijani Babangida's esteemed regards"
Since December 2021, the annual general meeting has been postponed due to a temporary court injunction that has since been revoked.
Surprisingly, the AGA agenda does not mention the 2022 NFF Elections or the enlargement of the congress members.