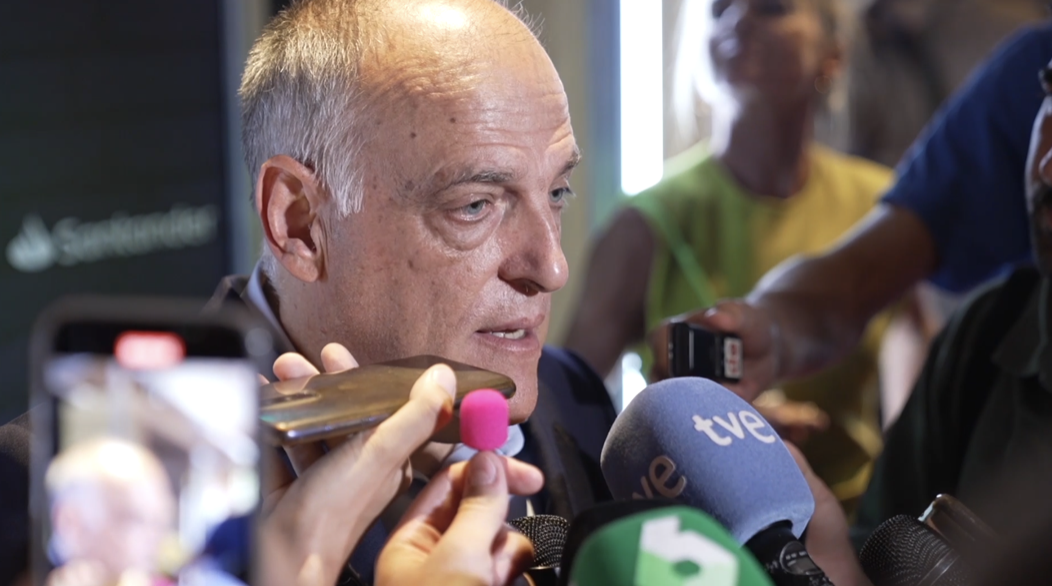 July 29 – LaLiga boss Javier Tebas has continued his assault on French giants Paris St Germain and their president Nasser Al-Khelaïfi over alleged breaches of financial fair play rules that he says not only break UEFA rules but also the European Union's competition rules.
LaLiga has already opened a legal case against PSG in France but Tebas said LaLiga will also take the case to the competition tribunals in Switzerland and Brussels.
In a video interview, Tebas said "… the PSG issue is a medium to long term process. We've opened up various routes of action. One is going through the French justice system; they haven't granted an injunction, but we knew it would be very difficult. But we will continue to take legal action against PSG there.
On the breaches of UEFA's financial fair play rules Tebas said that LaLiga has "gone down the UEFA route".
Al-Khelaïfi has already been the target of Swiss prosecutors but has twice been cleared by a Swiss federal court on charges of corruption in the long-running saga over the attribution of World Cup TV rights.
Al-Khelaifi was acquitted of inciting former FIFA general secretary Jerome Valcke to commit criminal mismanagement.
Valcke and Al-Khelaifi were accused of a secret "corrupt agreement" over beIN's acquisition of media rights in North Africa and the Middle East for the 2026 and 2030 World Cups. It was alleged that Al-Khelaifi promised to buy a luxury villa in Sardinia for €5 million, granting its exclusive use to Valcke in exchange for FIFA favouring beIN's rights bid.
Since then Al-Khelaïfi's roles in football have multiplied from solely being a broadcast executive to having a seat at UEFA's top table. It is his increased influence over European football and within UEFA that concerns Tebas who believes it is distorting the European club game.
"We'll also take action in the Swiss courts, because we believe that there exists a very significant conflict of interest when it comes to PSG's president," said Tebas.
"President of beIN SPORTS, a company that buys UEFA rights. President of the ECA, a body within UEFA for clubs, and a member of the UEFA Executive Committee. He wears a lot of hats for just one person."
Contact the writer of this story at moc.l1659264153labto1659264153ofdlr1659264153owedi1659264153sni@n1659264153osloh1659264153cin.l1659264153uap1659264153