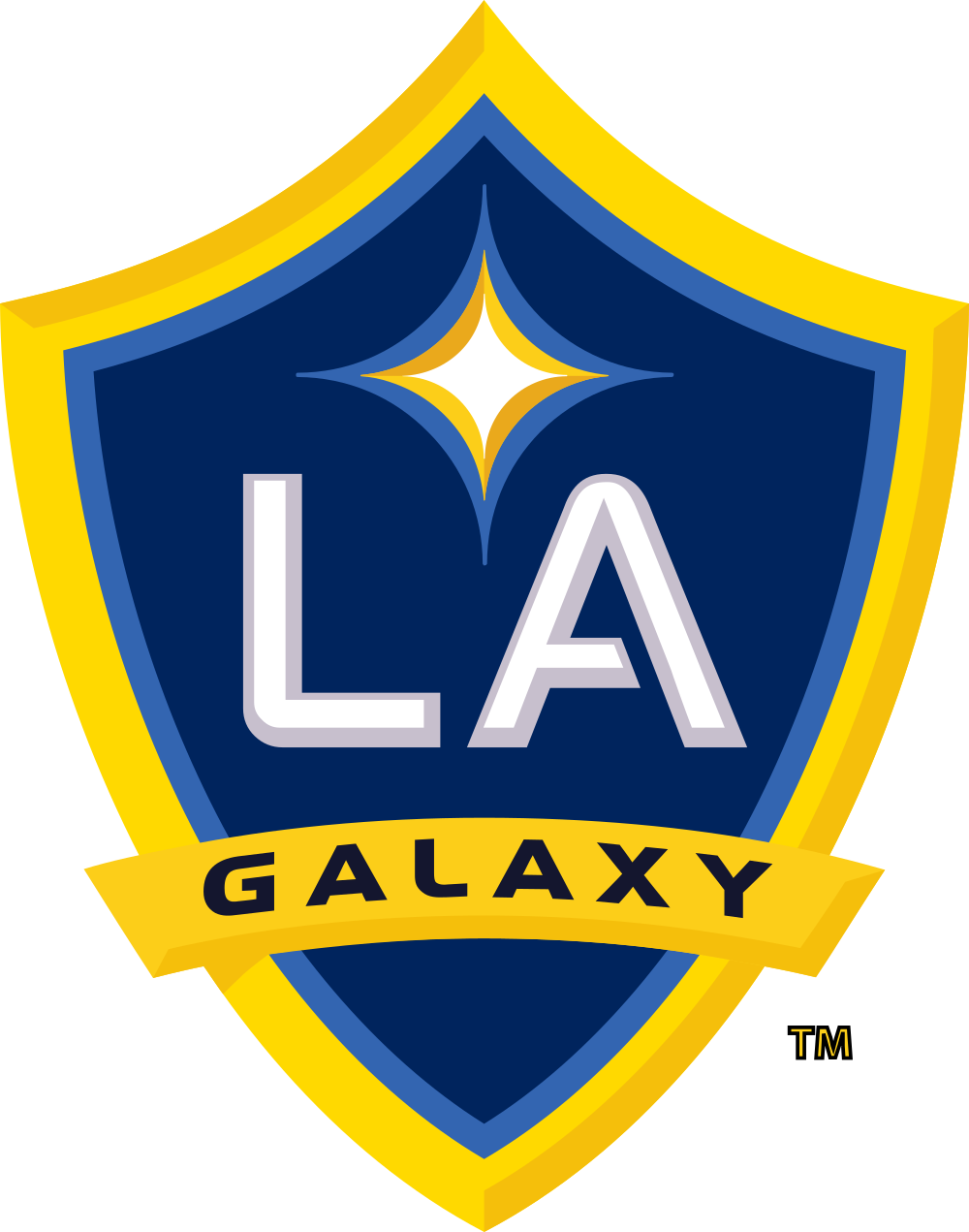 September 30, 2021 – Major League Soccer (MLS) – LA Galaxy News Release
LOS ANGELES – Playing the second of two road games in the span of four days, the LA Galaxy fell 2-1 on the road to Real Salt Lake at Rio Tinto Stadium on Wednesday night. Javier "Chicharito" Hernandez scored his 12th goal of the season, while Efrain Álvarez notched his third assist of the year.
Goal-Scoring Plays
RSL – Damir Kreilach (Albert Rusnák), 45th minute: Attacking down the right wing, Albert Rusnák's cross found the head of Damir Kreilach, whose header from close range was powered past LA goalkeeper Jonathan Bond.
LA – Javier "Chicharito" Hernandez (Efrain Álvarez), 76th minute: Combining just outside the edge of the penalty area, Álvarez slipped the ball past the Real Salt Lake backline to Chicharito, who laced his shot into the right side of the goal.
RSL – Anderson Julio (Damir Kreilach), 90+5th minute: Latching onto a long pass, Anderson Julio flicked the ball just outside the penalty area and volleyed his shot into the lower left corner of the goal.
Postgame Notes
The LA Galaxy are 11-11-5 (38 pts) this season, sitting in sixth place in the Western Conference standings.
Wednesday's match marked the 45th MLS regular-season meeting between LA and Real Salt Lake, with the Galaxy leading the series 19-16-10.
In three meetings between the Galaxy and RSL in 2021, the season series was tied 1-1-1.
Javier "Chicharito" Hernandez registered his team-leading 12th goal the 2021 campaign.
Chicharito tallied his sixth goal in nine games played on the road this year.
Efrain Álvarez notched his third assist of the season.
Jonathan dos Santos has played in 98 games (86 starts) across all competitions for the Galaxy since joining the club in 2017.
Samuel Grandsir is the only player on the roster to appear in every match this season (27).
Julian Araujo finished the match with a game-high five key passes.
Séga Coulibaly registered a game-high four interceptions.
Next Game
Next up, the Galaxy play host to LAFC at Dignity Health Sports Park on Sunday, Oct. 3. The Oct. 3 match kicks off at 5:00 p.m. PT and features a national television broadcast on ESPN.
LA Galaxy (11-11-5, 38pts) at Real Salt Lake (11-10-6, 39 pts)
Sept. 29, 2021 – Rio Tinto Stadium (Sandy, Utah)
Goals by Half 1 2 F
LA Galaxy 0 1 0
Real Salt Lake 1 1 2
Scoring Summary:
RSL: Kreilach (Rusnák), 45
LA: Hernandez (Alvarez), 76
RSL: Anderson Julio (Kreilach), 90+5
Misconduct Summary:
LA: DePuy (caution), 46
Lineups:
LA: GK Jonathan Bond; D Julian Araujo, D Séga Coulibaly, D Nick DePuy, D Niko Hämäläinen; M Jonathan dos Santos ©, M Rayan Raveloson; M Efrain Álvarez (Sacha Kljestan, 88), M Sebastian Lletget (Dejan Joveljić, 65), M Samuel Grandsir (Víctor Vázquez, 78), F Javier "Chicharito" Hernandez (Kévin Cabral, 88)
Substitutes Not Used: GK Jonathan Klinsmann; D Oniel Fisher, D Daniel Steres; M Adam Saldaña; F Ethan Zubak
TOTAL SHOTS: 20 (Javier "Chicharito" Hernandez, 6); SHOTS ON GOAL: 5 (Javier "Chicharito" Hernandez, 3); FOULS: 8 (Nick DePuy, 5) OFFSIDES: 3; CORNER KICKS: 10; SAVES: 2
RSL: GK David Ochoa; D Aaron Herrera (Andrew Brody, 78), D Erik Holt, D Justen Glad, D Toni Datkovic, D Maikel Chang (Justin Meram, 77); M Everton Luiz, M Pablo Ruiz (Nick Besler, 84), M Albert Rusnák ©, F Rubio Rubin (Anderson Julio, 78), F Damir Kreilach
Substitutes Not Used: GK Zac MacMath; D Noah Powder, D Donny Toia; M Jonathan Menendez, M Justin Portillo
TOTAL SHOTS: 12 (Five players tied, 2); SHOTS ON GOAL: 4 (Anderson Julio, 2); FOULS: 6 (Everton Luiz, 2) OFFSIDES: 1; CORNER KICKS: 4; SAVES: 4
Referee: Tori Penso
Assistant Referees: Ian Anderson, Ian McKay
Fourth Official: Mark Allatin
VAR: Edvin Jurisevic
Weather: Partly cloudy, 50 degrees
Attendance: N/A
All statistics contained in this box score are unofficial
LA GALAXY POSTGAME QUOTES
LA GALAXY HEAD COACH GREG VANNEY
On what he saw from the match:
"I was extremely proud of the fight, the work, the performance, the play of everything about it, except for we conceded two goals and two very bad moments within the game. But I don't know what time in my history that a team has come into RSL, a Galaxy team especially, and dominated them this much. We had many chances. We only were able to get one [goal]. I think the fight that the guys showed each other and showed on the field today and the way it ended… For me, I wouldn't be surprised if this was a big lesson, a turning point for this group, because I feel a different energy in the locker room right now than I've ever felt this entire season. I hope it is because this group laid out an incredible effort today."
On how the team rebounds heading into Sunday's match against LAFC:
"The one thing that we are learning as a group is still how to win that big game and how to put together all the pieces, including the goals, and not giving up the goals to win that big game. I think all of the parts were there, except for we've got to finish a couple more chances. I think they [RSL] had a couple of chances on goal, obviously, when we were pushing to get the equalizer early. They had a couple of half looks, but I think the group felt tonight what it's like to go in and… and I thought [the same in] Austin for like sixty three minutes and 20 seconds were two performances where we went on the road and we deserved a lot more than we got out of it. But it taught us I think us even more about our group in these last few days that maybe we didn't know exactly going into this and that's something that we need. We've got a hell of a lot to fight for down the stretch, we're well aware of that and I think the group believes in their ability to get it done."
On what he saw from Efrain Álvarez:
"I thought he was outstanding. He did everything that we had hoped he would do. He got in on that left foot, we got runners in front of the goal and he slipped guys in. He did everything that we asked him to do. I thought he was excellent. He continues to grow as a player and if he keeps doing that he is going to be a really, really special player to watch throughout the course of his time. But he performed in a way that we asked him to and then some. I was happy for him and proud for the work that he put in on all fronts, not just the stuff that he did to slip in, the chances and all that, but I thought he put in a solid shift defensively and he's going to continue to get better and better at all facets of the game. I thought he was outstanding tonight."
LA GALAXY FORWARD JAVIER "CHICHARITO" HERNANDEZ
On what he felt following the team's road loss:
"I mean, the response of the club and of our teammates and myself, I think is the best one that we can give because when things are going forward and then going very positive, itis very easy to work. It is very easy to wake up and go to work and give everything. In the dressing room, when we spoke, I think it was very clear and a very good and positive message, because these moments are when the character comes out from all of us. This loss is on me because my standards are higher than that. I cannot miss those clear chances. That's on me. I score them… If I would have been a little bit more ruthless, the game probably changes completely. I didn't have a great game. Regardless, I scored one goal. That's on me. Like I always say, it's not only my fault. This is from all of us. I want to quickly take responsibility, because, of course, I have very high standards for myself and I ask for myself even more than this. And I told the guys in the locker room that's the LA Galaxy. You can be playing incredible for 85, 86, 87 minutes. But then in two minutes, everything can change. That's the pressure. That's the commitment. That's the responsibility. That's the effort that this club requires from you. Starting from me. I think this is a very hurtful, but very a fulfilled lesson that we need to take because we have the Trafico on Sunday and you know what that day means in our stadium. We are just one result away to change this momentum for sure. I believe in my club. I believe in this organization. I believe in my teammates. I believe in myself. LA Galaxy supporters, it sounds very cliche, but there's nothing else we can do. We are the first ones that we are very hurt in the dressing room. We are the first one who are pointing fingers to try to improve. Every single one of us. Tomorrow, we're going to rest and then prepare the other game because we know how it means for all of you and for all of us. So I just want to make clear that we are responsible. Then hopefully we can change this momentum and these bad results that we had on the road. Hopefully, in our home we can get the three points in the Trafico and then have the [international] break, rest well and keep improving, because I still believe. I still believe in this this organization so much that we can get into the playoffs and fight for the championship for sure."
On if he thinks this can be momentum changing moment for this team moving forward:
"I think our momentum is coming, because in the performance… We had a pretty good performance in the last two games; in Austin and this one, but the other results didn't come. But I think we are creating the fundamentals. We're creating the base, so we can start building up so when we qualify for playoffs, because we still believe we can qualify for the playoffs and there's still seven games. So then we're going to be more solid in every aspect of the game."
On what he thinks the team needs to finish their chances:
Patience, perseverance, resilience and believing. There's nothing else we can do… And grinding… That's the only answer I've had my whole career and scoring goals. My mindset is always the most important play is the next one. It doesn't matter if you miss and it doesn't matter if you score. The next one is always the most important play. I think we have a pretty good a mindset right now. We're creating a very strong [foundation] as a family and as a team. We're going to create momentum from that because we don't want to get just results and feel a little bit weak. We want to create, first of all, that chemistry, bonding and that way of playing because we know that's going to take us closer to victories like today and as well in Austin. We were we were the better team, but they were ruthless. They scored. We had a few mistakes. But like I said with the first question, that's the standard of the LA Galaxy, which is the biggest and the most important club in this league. So your standards need to be nearly perfection, you know, nearly perfect if you are to play in this organization."
• Discuss this story on the Major League Soccer message board…
The opinions expressed in this release are those of the organization issuing it, and do not necessarily reflect the thoughts or opinions of OurSports Central or its staff.

report this ad