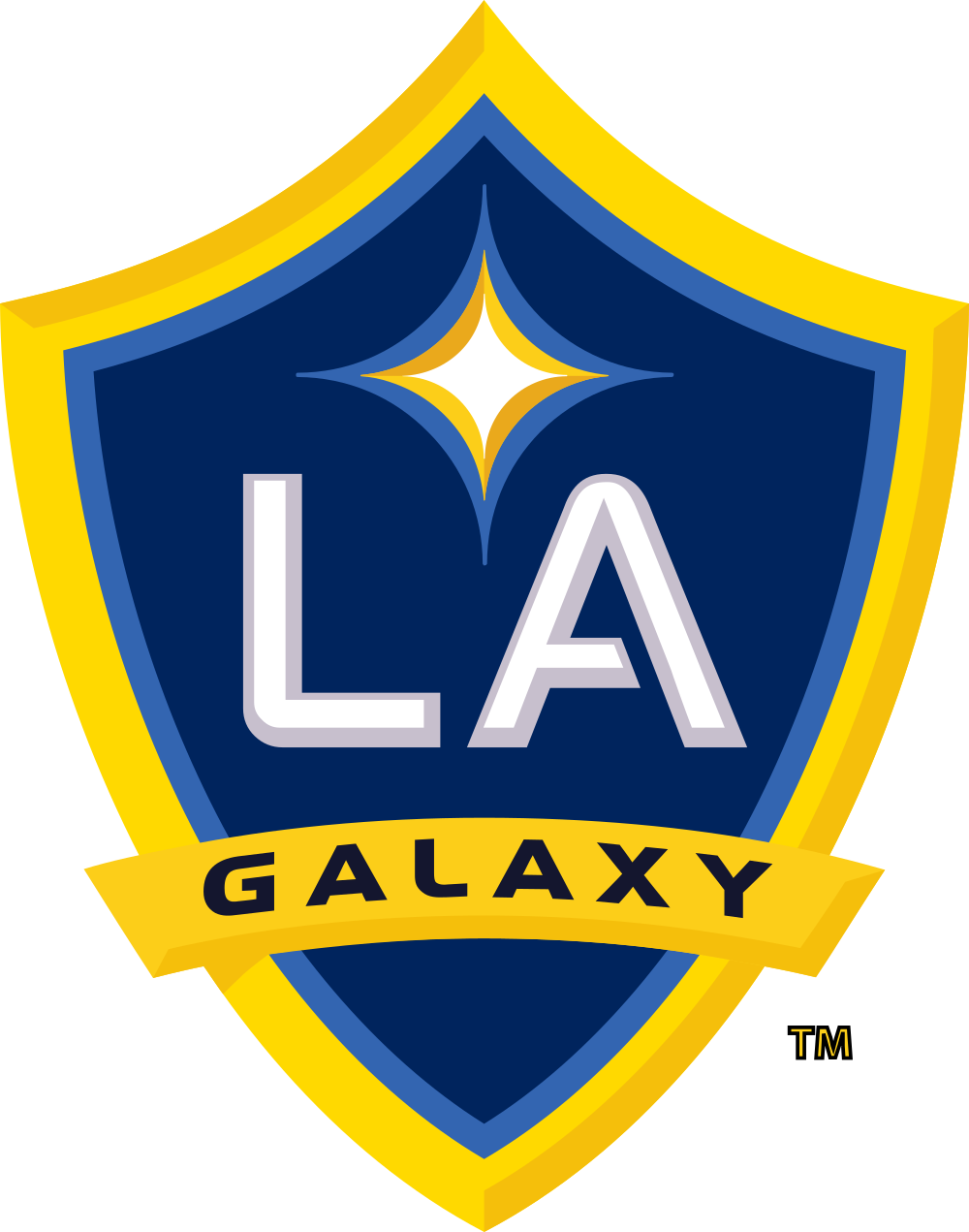 March 6, 2022 – Major League Soccer (MLS) – LA Galaxy News Release
CHARLOTTE, N.C. – Playing in front of an MLS record crowd of 74,479 fans at Bank of America Stadium, the LA Galaxy earned a 1-0 shutout win over Charlotte FC on Saturday night. Efraín Álvarez registered the game-winning goal, while goalkeeper Jonathan Bond tallied three saves and registered his second consecutive shutout in the win over Charlotte.
MLS Record Attendance
The match between the Galaxy and Charlotte FC set a new MLS single-game regular season attendance record, with 74,479 fans in attendance at Bank of America Stadium. Notably, the Galaxy have participated in the two highest attended regular-season matches in MLS history. The previous single-game MLS regular-season attendance record was 72,548 fans in a match between Atlanta United FC and the Galaxy at Mercedes-Benz Arena on Aug. 3, 2019.
LA Galaxy Against Expansion Clubs
Sunday's match marks the first-ever meeting between the LA Galaxy and Charlotte FC. Following the win over Charlotte FC, LA improved to 22-9-6 in 37 matches played against MLS clubs in their expansion year dating back to 1998.
Sacha Klejstan and Chris Hegardt Reunion
In 2010, LA Galaxy midfielder Sacha Kljestan visited Children's Hospital Los Angeles, where he met a young patient by the name of Chris Hegardt that was battling liver cancer. Twelve years later, Kljestan and Hegardt were reunited after making second-half appearances in the match between the LA Galaxy and Charlotte FC, with both players swapping jerseys at the conclusion of the match. Video and soundbytes from the reunion can be found here.
Goal-Scoring Plays
LA – Efraín Álvarez (Raheem Edwards), 77th minute: After Raheem Edwards laid the ball off to Álvarez outside the 18-yard box, Álvarez's long-distance shot struck the top corner of the post and beat the outstretched arm of Charlotte's goalkeeper.
Postgame Notes
Saturday's match marked the first-ever meeting between LA and Charlotte FC.
The match between the Galaxy and Charlotte FC set a new MLS single-game attendance record with 74,479 fans.
In 37 matches against MLS clubs in their expansion year dating back to 1998, the LA Galaxy hold a record of 22-9-6.
The Galaxy were guests for an expansion team's inaugural home match for the first time in club history in the game against Charlotte.
LA is unbeaten in its last four regular-season matches (2-0-2), dating back to Nov. 1, 2021.
The Galaxy have won their first two matches in regular-season play for the second consecutive season.
Efraín Álvarez tallied his third career game-winning goal in the win against Charlotte FC.
Raheem Edwards tallied his team-leading second assist of the season in the win over Charlotte.
Edwards has notched four assists in his last five regular-season games played, dating back Oct. 26, 2021.
The Galaxy registered their second consecutive shutout to begin the 2022 MLS campaign
Jonathan Bond tallied three saves and his second shutout of the season.
Javier "Chicharito" Hernández tallied a season-high seven shots against Charlotte. The seven shots are the most by a player in MLS this season.
Douglas Costa finished the match with a game-high five chances created.
Julián Araujo and Kévin Cabral each created three chances in the win over Charlotte FC.
Araujo and Mark Delgado each registered a team-high 11 recoveries in the match against Charlotte.
Dejan Joveljić and Derrick Williams each made their 2022 MLS regular season debut, appearing as second-half substitutes in the win against Charlotte.
Next Game
Next up, the Galaxy travel to face Seattle Sounders FC at Lumen Field on Saturday, March 12. The March 12 match kicks off at 12:30 p.m. PT and features a national television broadcast on FOX.
LA Galaxy (2-0-0, 6pts) at Charlotte FC (0-2-0, 0pts)
March 5, 2022 – Bank of America Stadium (Charlotte, N.C.)
Goals by Half 1 2 F
LA Galaxy 0 1 1
Charlotte FC 0 0 0
Scoring Summary:
LA: Álvarez (Edwards), 77
Misconduct Summary:
CLT: Fuchs (caution), 37
LA: Coulibaly (caution), 45
Lineups:
LA: GK Jonathan Bond; D Julián Araujo, D Séga Coulibaly (Derrick Williams, 86), D Nick DePuy, D Raheem Edwards; M Mark Delgado, M Rayan Raveloson (Efraín Álvarez, 69), M Douglas Costa (Dejan Joveljić, 86), M Víctor Vázquez (Sacha Kljestan, 53), M Kévin Cabral (Samuel Grandsir, 69), F Javier "Chicharito" Hernández ©
Substitutes Not Used: GK Jonathan Klinsmann; D Kelvin Leerdam; M Daniel Aguirre, M Jonathan Pérez
TOTAL SHOTS: 21 (Chicharito, 7); SHOTS ON GOAL: 6 (Chicharito, 3); FOULS: 9 (Séga Coulibaly, 3) OFFSIDES: 1; CORNER KICKS: 7; SAVES: 3
CLT: GK Kristijan Kahlina; D Guzman Corujo, D Christian Makoun, D Christian Fuchs ©, D Jaylin Lindsey, D Joseph Mora (McKinze Gaines, 81); M Cristian Ortiz (Ben Bender, 72), M Brandt Bronico(Sergio Ruiz, 82), M Alan Franco, M Yordy Reyna (Chris Hegardt, 87); F Karol Swiderski (Daniel Ríos, 73)
Substitutes Not Used: GK George Marks; D Harrison Afful, D Jan Sobocinski; M Jordy Alcivar
TOTAL SHOTS: 5 (Five players tied, 1); SHOTS ON GOAL: 3 (Three players tied, 1); FOULS: 11 (Christian Ortiz, 1) OFFSIDES: 2; CORNER KICKS: 3; SAVES: 5
Referee: Jair Marrufo
Assistant Referees: Ian Anderson, Kyle Atkins
Fourth Official: Kevin Broadley
VAR: Fotis Bazakos
Weather: Partly cloudy, 65 degrees
Attendance: 74,479
All statistics contained in this box score are unofficial
LA GALAXY POSTGAME QUOTES
LA GALAXY HEAD COACH GREG VANNEY
On how he was able to weather the storm that was the electric atmosphere inside Bank of America Stadium:
"A lot of credit goes to everyone at Charlotte that organized that. It was a lot of fun. The crowd was amazing, and created a special environment. There was a lot of energy in the stadium, which I think translated on the field to a lot of energy on the field. Sometimes some impatience. Sometimes the game, I thought in the first half, was just too back and forth. We were impatient trying to finish attacks really fast. I felt like we burned the candle on both ends a little bit in that first half. But, the guys did a nice job of managing. I think we could have managed it with the ball a little bit more and not been in such a hurry. But, nevertheless, the guys grinded for 90 minutes. Had a lot of chances through the course of the game, maybe to have the one that made a difference. In the end, to have another game with solid defending and a hell of a goal by Efra [Efraín Álvarez]. But we won the game because the group worked hard, defended, protected the goal, and gave ourselves a chance again to win it. And, we got the play that we needed to win it."
On Efraín Álvarez coming into the past two games and making an impact, and his ability to step into space and see a chance forward:
"He's a super talented player. There's no question. And his left foot is like a magician's wand. He's clever. He got into good spots. He played a couple great balls. Little balls back to the back post, one Javi [Javier Hernández] almost got on the end of to get a goal. But, his vision and his awareness, his eye for the pass… and on that particular situation, it was almost like a pass, cross, shot. He just kind of picked out the corner and floated it in there beautifully. And, it's no surprise, he's so talented that he can come in and make a difference, especially on the attacking side when he's able to get on the ball and there's a little more space on the field for him to do his thing."
On his perspective on the sellout crowd, the atmosphere in Charlotte and how he has seen the league evolve as someone who has been in Major League Soccer for a while:
"It's amazing. On the field. Off the field. In the stands. The new clubs that are coming in, the fanbases that they have before they even play one game, the ticket sales and the season ticket holders. All that stuff just shows how the league continues to grow. How it's getting engrained and entrenched in the culture of North America. And, no different, I said this last week, but North Carolina is a hot bed for soccer. It's got lots of universities that have high quality soccer teams. They've got massive clubs that have loads soccer players who come out of North Carolina. It's no surprise that there was a fanbase that was so eager and ready for a team to be here, and that they showed up in support that they did tonight. It's not a surprise to me, but it's amazing spectacle for the league and for their franchise, so hopefully they can continue doing it. Our job tonight was to come here and be the spoilers of the whole thing. And so, I'm happy for that. But I'm also happy for the league and for this city and for the fans here, that they have a team that they can support now. Hopefully they can continue the momentum and keep the stadium as full as possible every time they play. It's just fun to watch this league continue to grow and evolve, and new teams come in. It makes it exciting every year when you get to go to a new city and play in front of another crowd and another place."
On the substitutions he made and the times that he made them, and if he has been a little bit disappointed with Kévin Cabral's end product in these first two games:
"For me, the changes are really kind of dependent on what I'm seeing in the game. I thought bringing on someone like Sacha [Sacha Kljestan] will bring some calmness to the game. I thought we needed to get a hold of the ball a little bit more. His presence, especially when Víctor [Vázquez] was coming off. But, his presence to just make the right movements, get the ball, calm the game down a little bit. Give us a little bit more possession. That's what [Sacha] gives us. He gives us leadership on the field. And he does that every single time we call his number and he did it again tonight. Efra [Efraín Álvarez] just has the ability, again, when you lose a guy like Víc [Vázquez], to unlock something. To see some passes. Obviously, he showed tonight the ability to finish, but he also dropped beautiful final passes in that were almost really good chances for us. But I feel like the game was stretching. If we could get some possession, we could find the guys in between the lines, like Efra, that he would have some opportunity to look at the goal, or look behind the line for some opportunities, and he did. Sam [Grandsir] came on last game. I thought, with Kévin [Cabral], he was still giving us the running, but we need more out of the final pass, or the final product. We'll help Kévin, and help the group. I think he'll continue to work on that. We haven't… we need to force it a little bit more in terms of our training environment. We've been working a lot with the group, and we need to focus on the individual side of things. But, we have good players like Sam, and other good players. Dekky [Dejan Joveljić]. We've got guys who need to get some minutes. Who need to get involved in the team. Who need to contribute to what we're doing. Who have a lot of quality. We have options, and obviously Sam came on and gave us some work, and Dekky came on and gave us some work. But, it also keeps everybody feeling like they're a part of what's going on, and it's early in the season. And I think it's important that everybody be a part of what's happening, and have to contribute. Both of those guys did that."
On two clean sheets and the team being strong defensively, and how heartwarming it is to see that so far:
"It is. And, you know, what comes from it is a group that's taken a lot of pride from these two shutouts. More than anything, they've taken the pride in the shutouts. And, I think, we have such a, in some ways, an attack heavy group of players and a team in some ways, that, when those guys are also taking pride in the team getting a shutout and helping to support the backline and the goalkeeper and the midfielders and everything else, then like I said before, we're going to be a good team. And there's a lot of pride in the locker room right now with those two shutouts. And I think, again, we'll continue to focus on that. Some of this attacking stuff is going to start clicking. Douglas' [Costa] legs are getting under him even more and more. So, I think, again, some of the attacking stuff will continue to get sharper and sharper. We had some decent looks, which will support us not having to get a shutout every game, but if we can get 34 shutouts, I'll be happy with that as well."
LA GALAXY MIDFIELDER SACHA KLJESTAN
On the team and what he's seen the last two games:
"There are two things thar stick out to me about this season. One is that I think we are a little bit more solid. We are more difficult to play against now. We are organized, we are working together. Everything is with the common goal that starts with being hard to play against. The teams have to play around us and we are not giving up easy chances. The second part for me is that I think is we are a lot deeper now. As I look back to the beginning of last season, and to where we are now, just the guys that are coming into the game. I just think we have better options coming off the bench. Talented players that are coming in and are able to really help the game. So, those are two things that stand out for me."
On how special it was to exchange jerseys with Chris Hegardt:
"The whole thing is crazy. Like, you visit kids in the hospital sometimes and then you never hear from them again, or sometimes you hear the worst. So, for him, it had been so long that when I saw his mom in the lobby yesterday and she approached me, it was just so crazy. Then she told me he was playing for Charlotte, and I was like 'oh in the academy?' And she was like, 'no, the first team.' And I was like, man this is crazy. He beat it and he kept on pushing himself and ended up having a great college career and now turning pro at a young age was fun to watch him play tonight. I think for me, the whole moral of the story there is just, be a good person. It cost me nothing to be kind to him and his family that day, and if it just gave him one percent of hope or just made him smile a little bit that day, then it was all worth it. I think he comes from a great family. Now that I have kids, I can't imagine what his parents were thinking that day, when they saw their kid in the hospital having to go into surgery. If that was my kid, I would be thinking the worst. Never in a million years I would guess that they were thinking that one day we would actually play against each other on a professional soccer field, but his parents were in the stadium today watching him play in front of 75,000 fans. That's pretty special."
On the response from the soccer community to the heartwarming story of Chris Hegardt:
"Listen, life is tough sometimes. But life can also be beautiful, and so in that moment, like I said, if I was able to just bring him a smile that day, and keep him happy, keep him distracted for whatever it was an hour that I spent with him in his room. We can all just be better at that, I think. We can all just be nicer to each other, try to be kinder to each other with what's going on in the world today. You never know what kind of day people are having, so if we can just try to be a little bit kinder to people I think we'll make this world a better place."
On the postgame moment him and Chris Hegardt had on the field:
"I was happy that we both ended up on the field in the second half. I think that was a special ribbon to put on the end of that. He's on his second game as a professional and I'm probably at my 650th, so we are at different stages in our careers, but it was still amazing to be on the field with Chris [Hegardt] and in five to ten minutes he showed that he has some real quality. He is a savvy little player, and he was getting the ball back on his right foot and trying to make some plays. I congratulated him after the game and I told him he could reach out to me whenever he wants, if he wants advice or anything like that. I am looking forward to watching him for hopefully a long career."
On the atmosphere in Charlotte:
"Right after the game ended, I saw [Jonathan] Bond clapping for the Charlotte fans because they showed up today and the place was awesome. It was a great place to play. Unfortunately for them, they didn't get their goal, they didn't get any points tonight, but their time is coming, and this place was really fun. It will be fun to watch Charlotte going forward."
On playing a long career in MLS and how the league has changed since his start:
"Tonight was pretty special. I saw on twitter today that five years ago to the day it was Atlanta United's debut, and I played in that game with New York Red Bulls. And that was special, but this was even better. This was pretty spectacular environment. I walked around the city today for just a couple of blocks outside the hotel to grab a coffee at two thirty to three o'clock and it was buzzing. Everybody was wearing jerseys, it was the talk of the town. So to come here, even to come out for warm ups and seeing pretty much a full stadium, it was pretty special. To think that I was playing at Rice-Eccles Stadium in Salt Lake City in front of five thousand fans 10 to 15 years ago to where we are today as a league, when I started there were 12 teams, I think now we are at 28. It's mind blowing, I personally never thought that we would be here this fast. The league is in a fantastic place right now and it is getting better. It was pretty fun to be out on the field tonight."
On Efraín Álvarez's goal:
"I can't not talk about Efraín [Álvarez's] goal, but the way. No one has asked me, and this is going to be like, goal of the year. I had a little talk to the team in the locker room, special shoutout to Efra because that goal was fantastic. It was world class."
LA GALAXY MIDFIELDER EFRAÍN ÁLVAREZ
On his goal:
"First of all, I am happy the team got the three points. Specially in a crowd like this, in front of an MLS record breaking [attendance]. I just saw the opportunity and I took it. It was a golazo, I even shocked myself. It's not easy. Nothing in soccer is easy."
On his cross to Chicharito, and whether that was a shot meant to go to the same spot as his goal:
"For that one I did try going for Chicharito. I saw him in the second post, he usually does the second post run, and I tried playing him, but he was a little scared to hit himself on the post. That's the only reason he couldn't go for the ball."
On whether he feels himself getting more comfortable on the field:
"Ever since preseason I have felt more comfortable playing around Greg [Vanney's] system that the showed us with the players that we have now. I have played two years with Chicharito now, with Kevin [Cabral] one year, Douglas [Costa] coming in and he's a player who can learn fast. I think that we have chemistry going on and Greg is the one who decides who plays."
On his celebration and what it was like playing in a match like tonight's:
"It's nice to see MLS grow that much. I have been in the league for like three years now, so to see MLS grow that big in three years is something nice. I am used to it now, playing with Mexico, like for the Gold Cup final, with big crowds. It was nice, it was something really nice for MLS. And for the celebration, honestly once I scored it came to my mind. I just felt like silencing everyone, it was something from our group, that we wanted to shut down their party and we did."
On coming off the bench and having a great effect on the game:
"As a player, along the rest of my teammates [coming off the bench], we always try to come in a give the team a little bit of a push. Something that's missing. Obviously, the players from the bench could see a little but more what's missing, so from my perspective I just try to go on and do my stuff. I try to help the team the most I can and thank God the past two games I've been able to [contribute]."
• Discuss this story on the Major League Soccer message board…
The opinions expressed in this release are those of the organization issuing it, and do not necessarily reflect the thoughts or opinions of OurSports Central or its staff.

report this ad