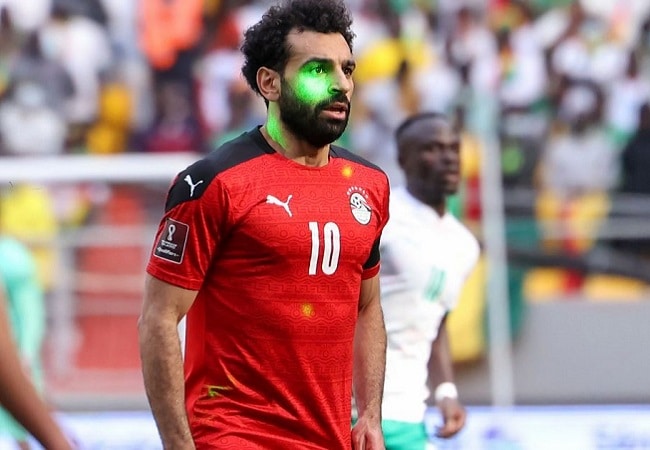 The Egyptian Football Association (EFA) have claimed that their players and Mo Salah "in particular" were subject of racism in their penalty shoot-out defeat to Senegal on Tuesday.
Senegal beat Egypt on penalties in the Africa Cup of Nations final last month. And the same happened last night after the Lions of Teranga won the leg 1-0 over the Pharaohs to draw level 1-1 on aggregate.
Also Read : CARLOS QUEIROZ STEP DOWNS AS EGYPT COACH AFTER FAILING TO SECURE WORLD CUP TICKET
Egypt's Mohamed Salah was targeted with numerous lasers before missing a crucial penalty in the shootout, while Liverpool teammate Sadio Mane converted his spot-kick to send Senegal to the World Cup to take place in Qatar late this year.
Besides the lasers, the Egyptian FA also claims their team bus was attacked with rocks and bottles before the match.
The Egypt national team have been exposed to racism with offensive signs in the stands against the Egyptian players in general, and Mohamed Salah in particular.
"The crowd also intimidated the players by throwing bottles and rocks on them during the warm-up. The Egyptian group's busses have also been exposed to assaults that led to broken windows and injuries; filed with pictures and videos as proof in the complaint submitted." Read statement from EFA.
It is however unclear whether Egypt will call the result into question.