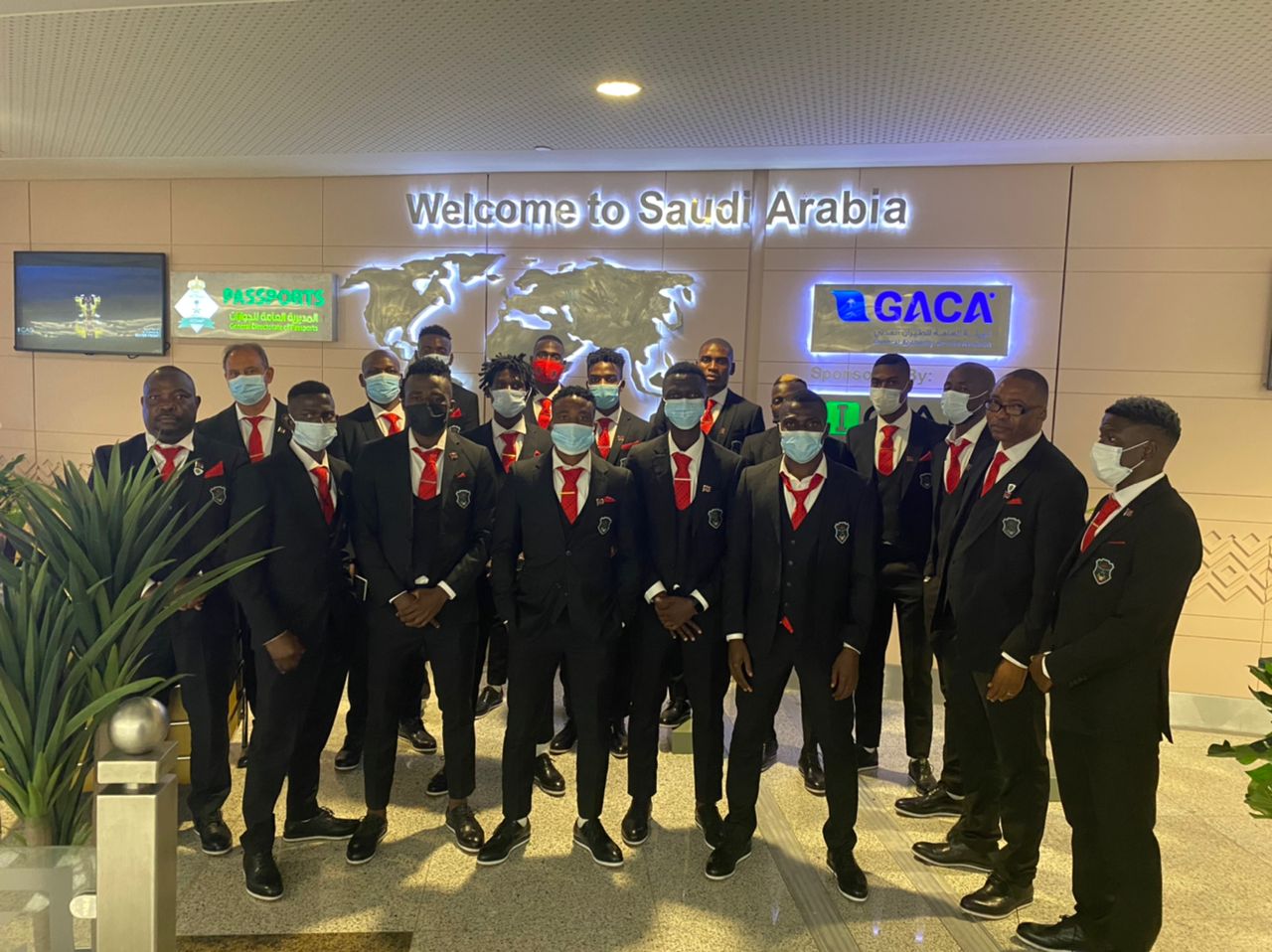 Malawi will start their final preparations for the Africa Cup of Nations (AFCON) finals without five key players.
The five players—second choice goalkeeper William Thole, defenders Charles Petro, Sankhani Mkandawire, Gomezgani Chirwa and midfielder Chimwemwe Idana—are yet to join the Flames squad in Saudi Arabia after testing positive for Covid-19.
Football Association of Malawi (FAM) website confirmed the travelling squad left behind Thole in Ethiopia while in transit after he tested positive in Addis Ababa.
Thole remains in quarantine in Addis Ababa alongside team manager Clement Kafwafwa whereas Chirwa, Mkandawire, Idana and Petro are back home in Malawi also in quarantine after also testing positive before the team's departure.
Meanwhile, the Flames' first group comprising 14 players and nine officials arrived in Jeddah on Friday to begin the 10-day camp training
Leader of delegation Chimango Munthali told FAM website that some players tested positive for Covid-19.
 "Unfortunately, some of members of our delegation came out positive and have been Isolated in Addis Ababa. Once they are cleared, they will join us in Saudi Arabia," Munthali is quoted saying.
"All the COVID 19 positive players are in isolation and they are all asymptomatic, being managed by our COVID 19 Medical Specialist Dr Kadzamira. They will re-test in a few days and will join us either here in Saudi Arabia or Cameroun if cleared
red in good time before the technical panel submit the final list for the AFCON to CAF by 30th December."
The second group for the Flames was expected to arrive in Saudi Arabia on Saturday morning.
Malawi are group B alongside Guinea, Zimbabwe and Senegal at AFCON which will run from January 9 to February 26.