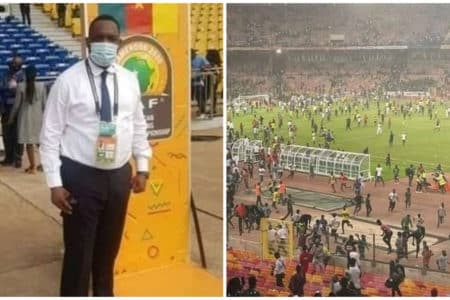 Joseph Kabungo who was the CAF's doping doctor on the Nigeria vs Ghana World Cup playoff reverse leg has lost his life after the game at the MKO Abiola Stadium on Tuesday evening.
The 1-1 draw between Super Eagles and Black Stars meant Nigeria will not be participating in the coming World Cup in Qatar later this year.
And after the final whistle by Tunisian referee Selma Selik, angry fans rushed on the field and provoked a huge riot and ransacked facilites inside the Stadium.
But the post-match incidents' damage are more than material as a person namely Joseph Kabungo who is Confederation of African Football (CAF) and FIFA doping doctor has been found dead.
Read more : Black Stars clip Eagles wings to book Qatar 2022 FIFA World Cup ticket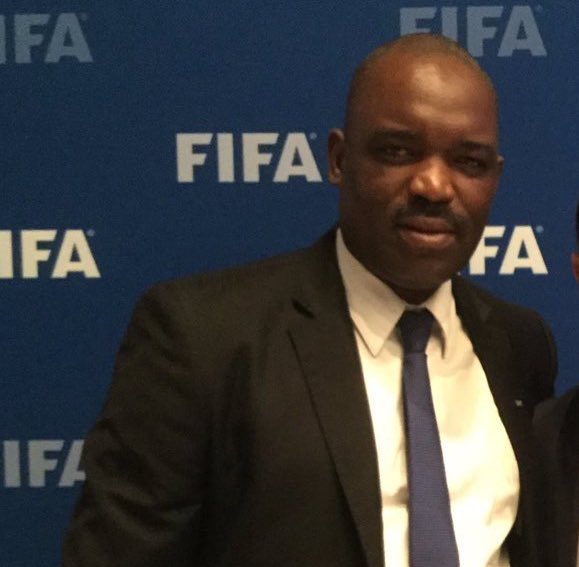 Amid reports claiming he has been beaten to death by Nigerian fans, Football Association of Zambia issued a statement to mourn his demise but did not reveal its real causes.
"The Football Association of Zambia (FAZ) joins the rest of the football family in mourning the late Dr Joseph Kabungo. Dr Kabungo, a CAF/FIFA medical officer was on duty in Abuja for the second leg, final qualifying match between Nigeria and Ghana that ended 1-1″, the statement reads.
"Today we mourn the passing of our CAF/FIFA medical officer Dr Joseph Kabungo who was on duty as a Doping officer in Tuesday's match involving Nigeria and Ghana, and we extend our sincere condolences to Dr Kabungo's family and the football family at large," FAZ President Andrew Kamanga said.
"We take note that it is too early to dwell into the nitty-gritty of the cause of his death but will wait for the full report from CAF and FIFA on what exactly transpired."