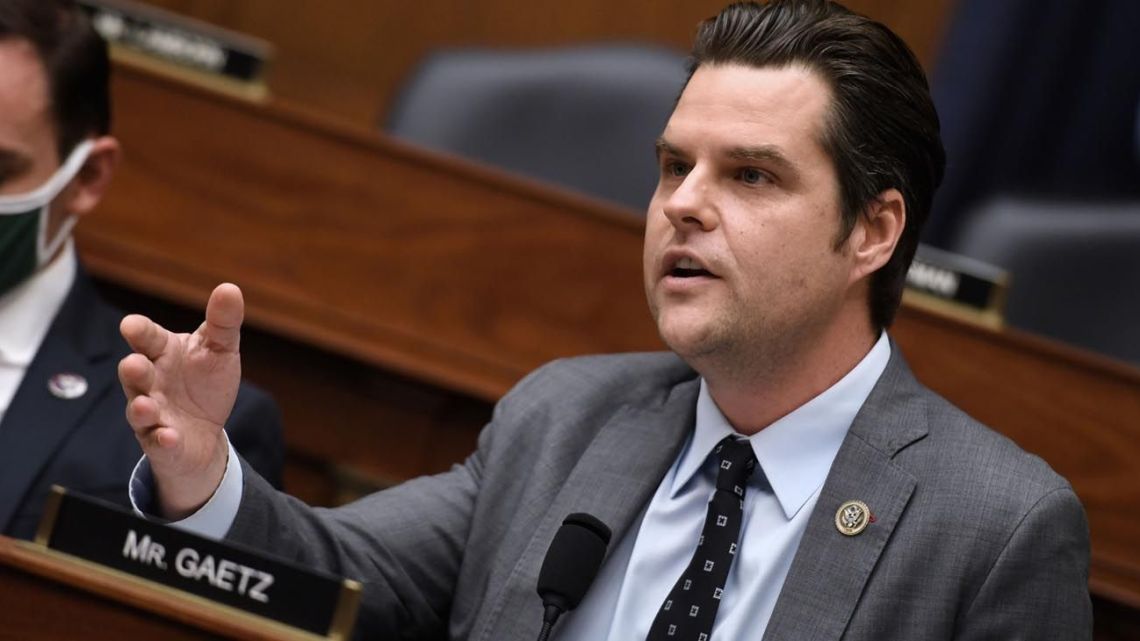 US lawmaker Matt Gaetz (Republican-Florida) declared before the United States House of Representatives on Monday that "Argentina has lashed itself to the Chinese Communist Party."
The comment, delivered during a speech criticising the foreign policy of US President Joe Biden's administration, came in response to the weekend confirmation that Argentina has signed up to Beijing's global Belt and Road initiative, a trillion-dollar push to improve trade links across the globe by building landmark infrastructure.
Gaetz, referring to last week's announcement, accused Biden's government of failing to respond to Chinese incursions into the Americas and of being more interested in events in Eastern Europe than closer to home. In a heated speech, the Republican lawmaker and Donald Trump loyalist described the news as "a threat to the national security" of the United States.
"While the Biden administration, the media and many in Congress are beating the drums of war for Ukraine, there is a far more significant threat to our nation accelerating rapidly close to home," said the Republican lawmaker.
"Argentina, a critical nation and the economy in the Americas, has just lashed itself to the Chinese Communist Party by signing onto the One Belt, One Road initiative," he continued.
"China buying influence and infrastructure in Argentina to collaborate on space and nuclear energy is a direct challenge to the Monroe Doctrine, and far more significant to American security than our latest NATO flirtation in the plains of Eastern Europe.
"China is a rising power. Russia is a declining power. Let us sharpen our focus so that we do not join them [the Russians] in that eventual fate," he concluded.
Gaetz, 40, represents the First Congressional District of Florida. He is serving his second term in the House of Representatives, which he entered in 2017. A firm defender of the figure and policies of Donald Trump, he is considered by the national press to be one of his most loyal supporters.
This is not the first time the lawmaker has made headlines. Last year, he faced allegations that he had paid a girl of 17 to have sexual relations. Gaetz rejects the charges and assures that he was the target of attempted extortion, but his friend Joel Greenberg is facing a prison sentence of up to 12 years after pleading guilty last May to six federal offences, including underage sex-trafficking, identity theft, harassment, electronic fraud and conspiracy to bribe a public official. 
Greenberg's plea bargaining with the prosecutors includes continued co-operation in their investigation of sex-trafficking and his co-operation could play a decisive role in the future of Gaetz's political career, according to US media outlets. 
– TIMES/NA/PERFIL