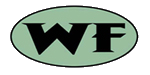 This new section highlights which players have improved or worsened their 2022 NFL Draft stock as the draft approaches.
By Charlie Campbell.

Send Charlie an e-mail here: draftcampbell@gmail.com

Follow Charlie on Twitter @draftcampbell for updates.
2022 NFL Draft Stock Up
Travon Walker, DE, Georgia


Last week in the Hot Press, WalterFootball.com reported that teams at the very top of the first round are considering Walker and he has a shot at being one of the first players selected in the 2022 NFL Draft. From speaking with sources, it sounds like Walker has become a serious contender to go either No. 1 overall to the Jaguars and No. 2 overall to the Lions. Right now, Michigan defensive end Aidan Hutchinson is the favorite to go first overall, but Walker is in the conversation.

Ed Ingram, G, LSU
Ingram did not get a lot of media attention, but team sources really liked his combine workout and were impressed with the athleticism that Ingram displayed. With his strength and quickness, Ingram looks like he has plug-and-play starting potential. Some team sources say they love Ingram and he is in real contention for their second-round pick. Ingram could end up being an excellent value on Day 2 of the 2022 NFL Draft.

Andrew Booth, CB, Clemson


Sources from teams picking late in the first round say Booth is contention to go for their pick. Teams like Booth's well-rounded skill set with size, speed, athleticism, and coverage skills. They feel he has a lot of upside, and his final season of tape at Clemson was impressive. Booth is on the bubble between the first and second rounds of the 2022 NFL Draft, but he has a real shot at going on the opening night.
2022 NFL Draft Stock Down



Kenny Pickett, QB, Pittsburgh and Malik Willis, QB, Liberty


The NFL had an epic and historic session in free agency with a lot of movement of quarterbacks around the league. Aaron Rodgers re-signed with Green Bay; Tom Brady went back to Tampa Bay; Russell Wilson was traded to the Broncos; Deshaun Watson was traded to the Browns; Carson Wentz was traded to the Commanders; and Mitchell Trubisky was signed by the Steelers. As a result, a lot of potential landing spots for quarterbacks Kenny Pickett and Malik Willis seem to have disappeared.
Denver and Washington are lost options in the top 20. Tampa Bay won't take a quarterback late in the first round. Pittsburgh could pass on a quarterback in the first round after signing Trubisky. The Colts do not have a first-round pick to use on Willis or Pickett as the replacement for Wentz. The Saints appear likely to re-sign Jameis Winston and could pass on a quarterback at No. 18. The Seahawks and Panthers appear to be the only real chances for Pickett and Willis to go in the top half of the first round. After the run on quarterbacks in free agency, the quarterback prospects for the 2022 NFL Draft could all face real slides.

David Ojabo, DE, Michigan


Ojabo was a consensus first-round pick until he suffered a torn Achilles injury at his pro day. That injury could cost him his rookie season in the NFL, and that is a huge blow to his draft stock. Ojabo will probably end up sliding out of the first round, and he could fall well into Day 2 before he is selected. His terrible luck, however, could turn him into a draft-day steal for whichever franchise selects him if he ends up returning to his pre-injury form. That would give that team a first-round talent from a highly discounted second-day value.

Skyy Moore, WR, Western Michigan
Some draft analysts have been bullish on Moore being a second-round pick, but in speaking to multiple team sources, some of them see Moore in the third round and some a little lower. The 2022 NFL Draft is very deep at receiver as well, which could further hurt Moore's chances of going in Round 2. A number of team sources are projecting Moore to be a third-round or early fourth-round pick.

Wan'Dale Robinson, WR, Kentucky


Robinson is a love/hate prospect around the league, but it sounds like there are not enough teams in love to take him in the first round or the early portion of Round 2. Robinson could end up being a late second-round or early third-round pick according to team sources. Robinson dominated the SEC last year with special quickness and route-running, so he might end up being a steal from Day 2 of the 2022 NFL Draft.

Kaiir Elam, CB, Florida


Elam seemed to help himself by running faster than expected at the combine. Some teams picking late in the first round that need cornerback help, however, say they do not have Elam in play for their pick, per team sources. They believe Elam plays soft and grabs way too much. They think he could be prone to a lot of penalties in the NFL and also does not play as fast as his timed speed. Elam looks more likely to be a second-day pick instead of a first-rounder.





2022 NFL Mock Draft – March 29
NFL Power Rankings – Feb. 18
2023 NFL Mock Draft – Feb. 17
NFL Picks – Feb. 13
Fantasy Football Rankings – Sept. 8