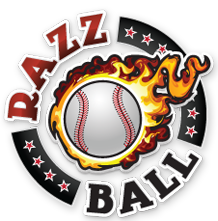 The Major League Baseball season is down to its final week and a host of teams are still battling for spots in the postseason. And just like MLB, there are numerous fantasy leagues that will go down to the last pitch this season.
With that in mind, fantasy owners should do everything they can to secure a title. In re-draft leagues, that means discarding anyone and everyone who is not producing and picking up the hot hand. With that in mind, this week we will concentrate on some players who have been hot the last two weeks and likely available in your league.
So let's look at the Top 25 fantasy shortstop rankings before we focus on players you should possibly target this last week of the season.
Tier 1
Tier 2
Tier 3
Tier 4
Tier 5
Dropped Out
Now that we have the rankings out of the way, the following players are owned by less than 50 percent of players in either Yahoo or ESPN leagues. But these players could be the difference between winning the title and finishing second.
Grab Them NOW
Gavin Lux is sitting on the waiver wire in 55 percent of Yahoo and ESPN leagues but has been raking the last weeks for the Dodgers, slashing .444-.535-.639 with 10 runs scored, one homer, nine RBI, and one steal. I was high on Lux at the start of the season and would still want him on my dynasty leagues. He has been hot and cold this season in between injuries, but right now he is swinging a hot bat and would be a great add.
With Minnesota out of the playoff chance, there isn't much for Twins fans to be excited about, except for the play of Nick Gordon. Owned in only 15 percent of Yahoo leagues and nine percent of ESPN league, Gordon is an easy add who can add a lot to your offense right now. In his last 12 games, he is slashing .371-.421-.686 with four runs scored, three homers, 10 RBI, and an impressive four steals.
I still don't know why Brendan Rodgers is not owned in more leagues. He is rostered on only 29 percent of Yahoo teams and 26 percent of ESPN leagues despite putting up great numbers for the Rockies in the second half of the season. Over the last two weeks, Rodgers has nine runs scored, four homers, and eight RBI while slashing .340-.353-.620. If for some reason you are in a dynasty league and he's available, grab him now. If you need help in the middle infield in whatever type of league you are in, grab him now.
Don't Overlook These Two
Jose Iglesias of the Red Sox and Alcides Escobar are basically universally unowned in Yahoo and ESPN leagues, yet these two players would be good adds for the final week.
Iglesias is slashing .406-.486-.688 for Boston over the last two weeks with five runs scored, a home run and six runs scored. Meanwhile, Escobar is slashing .339-.354-.484 for the Nationals with nine runs scored, one homer, nine RBI, and one steal.
Two More to Target
Garrett Hampson doesn't have eye-popping numbers over the last two weeks, at least when it comes to batting average as he is hitting .2258. But he is getting on base at a .361 clip and slugging .548 while scoring eight runs, hitting two homers, driving in six, and stealing a base. He is owned in only 33 percent of Yahoo leagues, but he doesn't qualify as a shortstop in ESPN leagues.
Another player I want to highlight is Leury Garcia of the White Sox. A valuable player for Chicago all season, Garcia (owned in 12% of Yahoo leagues, 14% of ESPN leagues) slashed .317-.349-.512 the last two weeks while adding eight runs scored, two homers, and six RBI.
Just in Case…
Obviously, if one of the players ranked in the Top 25 is available, they would be obvious targets. Luis Urias is still widely available despite his 21 homers, 71 RBI, and 74 runs scored. Meanwhile, Willy Adames is also a player who may be available in your league who could help this last week. Adames is rostered in only 52 percent of Yahoo leagues and 44 percent of ESPN leagues. While he has cooled off a bit for the Brewers, he still is slugging .481 this season and has 23 homers and 69 RBI.