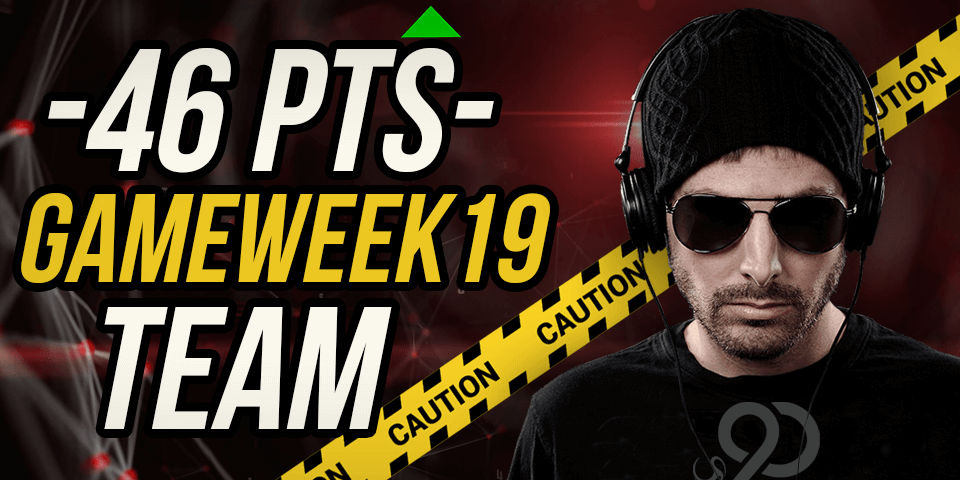 DGW19 TEAM! 46PTS (AVG: 30). The plan failed! Here's a NEW Strategy for Double Gameweek 19! Wildcard, Bench Boost, Triple Captain or plain old transfer hits?
FANTASY PREMIER LEAGUE TEAM TIPS FOR 2020-21
FPL
GW19 Team.
🚨 Final DGW19 Team! 🚨
EDIT: Rumors that Leeds vs. Southampton could be back on DGW19 due to COVID issues at Shrewsbury (Southampton's FA Cup opponent).
***UPDATE: What's up guys! No time to waste, so here's all my info from BGW18 and DGW19. Thanks and good luck!!! 👍💯 -Bruno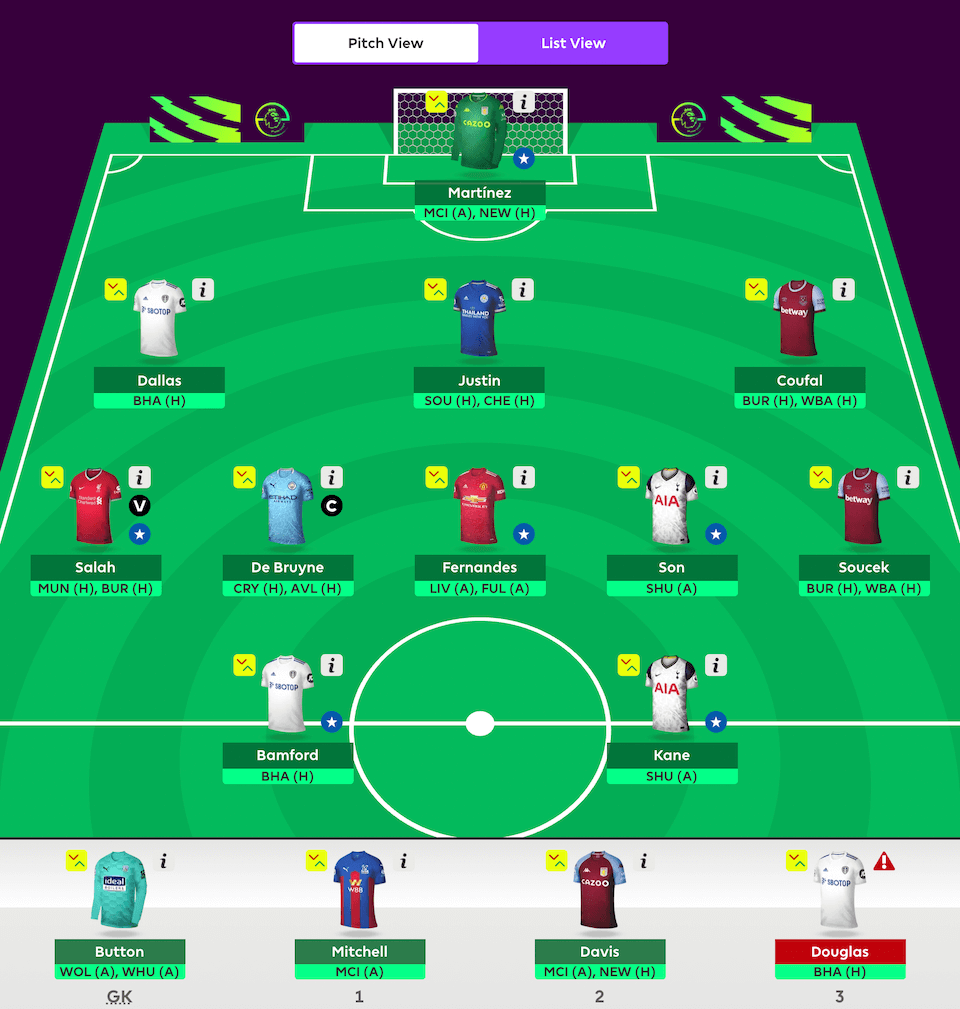 >>> Subscribe to my YouTube channel 👉 https://youtu.be/eKf_lCYfQjc
---
Fantasy
Strategy.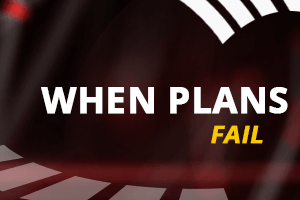 What's the point of planning? Good planning should increase the odds of achieving the goal – maximize results while reducing the risk. Not this season! After investing on Double Gameweek 19 players with scoring potential in the games leading up to it, fixtures were abruptly rescheduled. Leeds and Southampton no longer have a DGW19, Aston Villa suffered a COVID outbreak.
I accounted for unexpected events by taking a more short-term approach. But effective planning is dependent on a degree of stability in the field. Tottenham's match against Fulham GW16 was called off just two hours before kickoff! Using Kane and Son as a combination differential didn't work as intended because of circumstances beyond my control.
Do I have any regrets? The plan was to maximize points before, during and after BGW18. It wasn't about any individual Gameweek score. Crucial games were suddenly postponed, BGW18 disappointed, and players brought in for hits no longer have a DGW19. The challenge now is to fight off the negative thoughts because that could lead do a downward spiral.
Planning is one tool of many. It can work well in situations with a high degree of predictability. But it can be rendered counterproductive with instability.
What do I do now? I watched every game. Grinding through many of them felt like a form of punishment mentally. But I did it because I don't want to make decisions in the dark. Assessing individual and team form remains an important factor in FPL, although it's becoming less reliable.
⚽️ If you know what to do today, then go do it and make adjustments after.
YouTube Videos.
I haven't been posting YouTube videos because by the time I'm done recording, another game is cancelled rendering the video obsolete. I'm confirming key decisions minutes before deadline using the latest information. I miss making videos and music and can't wait to get back! 😎 -Bruno
---
GW18
Review.
GW18 points: 46PTS (AVG: 30). Upper 90 Studios climbed to 148k in the Overall Rank.
The Results.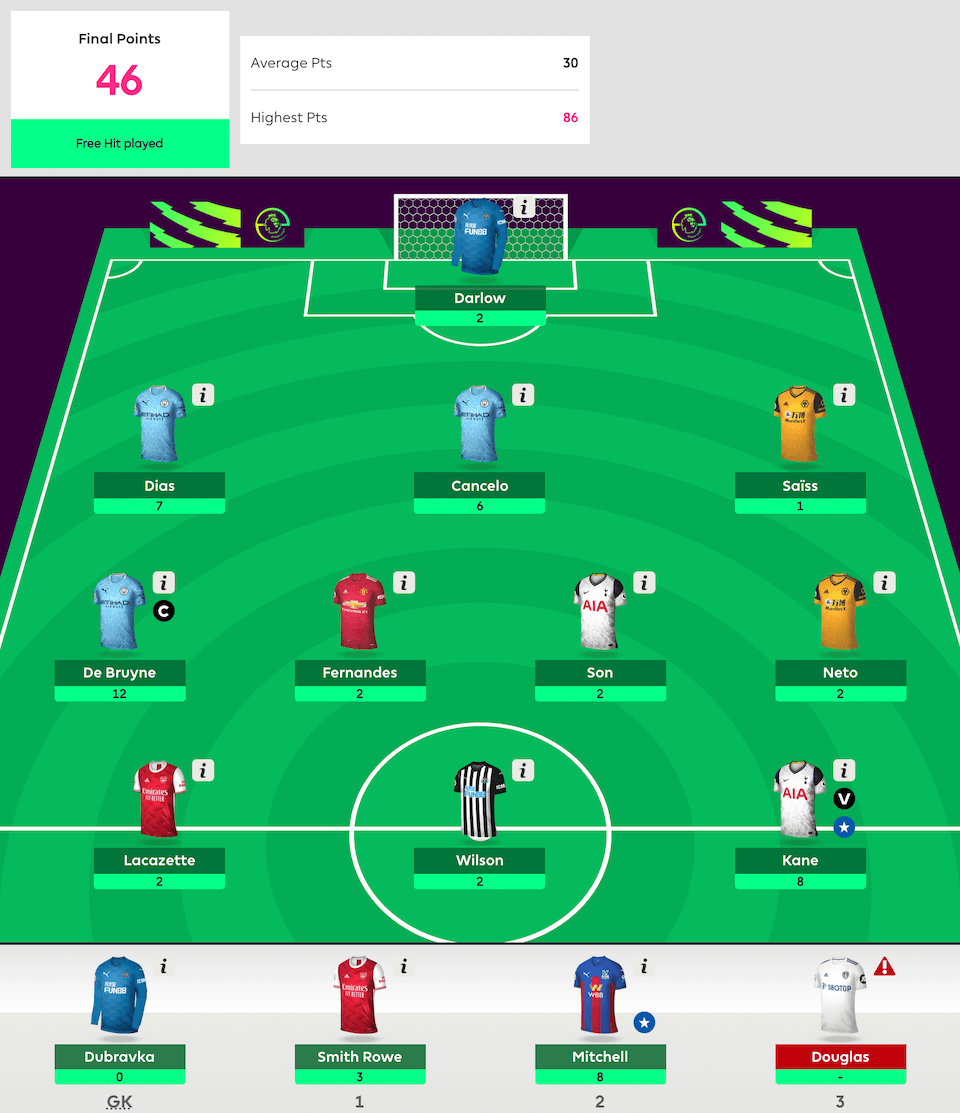 The Bad.
Karl Darlow (2PTS). The first half red card and penalty when the defender was pushed certainly didn't help. But the truth is Sheffield United were up for this game. Steve Bruce invited the opponent to attack with his defensive approach, which they did by playing all their strikers!
Callum Wilson (2PTS). Should've scored with a header in the first half, but he was almost caught off guard by the driven first-time cross. Wilson was feeding off scraps even before the red card.
Romain Saiss (1PT). Everton were without their top striker Calvert-Lewin and I wanted to use Saiss as a differential against Tierney. Iwobi turned into Messi and scored five minutes in. 🙂
Pedro Neto (2PTS). He was creating chances from open play when he was taken out by a Doucoure tackle from behind. Never really recovered from the knock to his knee and is a doubt for GW19.
Bruno Fernandes (2PTS). Passed him up as captain or vice captain after a recent dip in levels.
Alexandre Lacazette (2PTS). One of the most infuriating performances from a Fantasy standpoint. With short recovery time between games, players must run with a purpose and save their energy. Lacazette chased defenders instead of combining with teammates in the attacking play. ❌
The Good.
Ruben Dias (7PTS) and João Cancelo (6PTS). Ruben Dias made everything look easy, Cancelo played a free role with less defensive responsibility.
Harry Kane (8PTS) and Son Heung-min (2PTS). The scoreline is less important in Fantasy than performances. Kane's diving header helped him earn two bonus points. Son nearly tucked in a cross in the first half, then struck the post in the second with a trademark run in behind.
Captain Success.
Kevin De Bruyne (12PTS, captain). Excellent showing deserving of double digit returns in FPL. Two chances to score with just the keeper to beat, then earned a penalty in stoppage time which Sterling skied over the bar. De Bruyne finished on 6 points but it could've been a hat-trick. 👍
---
Chips
Strategy.
The plan was laid out on the previous post >>> Blank Gameweek 18 Team FREE HIT CHIP!
Which is mostly unchanged from the video >>> Minimalist Guide to Blank and Double Gameweeks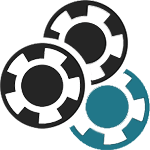 Free Hit Chip BGW18, then choose an option for DGW19:
Transfer hits
Bench Boost Chip
Second Wildcard
NEW: Triple Captain Chip
I'm settled on the Transfer hits option. The idea is to maximize scoring potential DGW19 with a mix of single and double Gameweek players, leaving a solid team for the long-run. Since Leeds and Southampton had one of their games postponed, the Bench Boost becomes less enticing. Che Adams was previously on the bench, he makes way. Wildcard is saved.
---
GW19
Transfers. Transfers: 4 (-12 hit)
GOALKEEPERS: Martinez
DEFENDERS: Justin, Coufal, Dallas
MIDFIELDERS: Salah, De Bruyne, Fernandes, Son, Soucek
FORWARDS: Kane, Bamford
BENCH: Mitchell
7x DGW players: Martinez, Justin, Coufal, Salah, KDB, Fernandes, Soucek
4x SGW players: Dallas, Bamford, Son, Kane
Five high-ceiling premium attackers at the expense of team balance:
Salah
De Bruyne
Fernandes
Son
Kane
Captain.
Kevin De Bruyne is set as captain with two favorable home fixtures. The king of the Double Gameweek returns as vice captain – Mo Salah. Triple Captain Chip is an option DGW19.
Be sure to leave your comments and thoughts below. Thanks and good luck!!! 😎💯-Bruno
Provisional DGW19 Team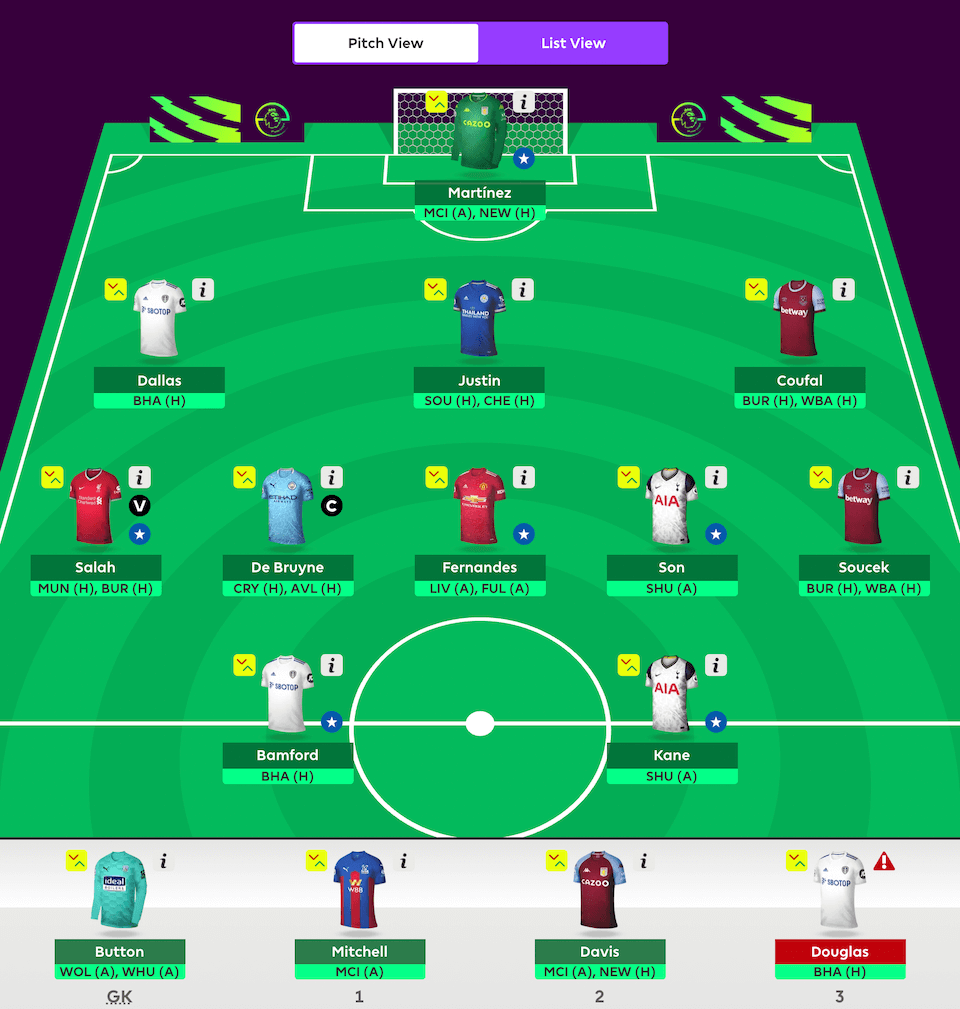 ---
Fixture Difficulty
cheatsheet.
The latest version of the 2020/21 Fixture Difficulty Cheatsheet is on hold and I explained the reason for the delay on a recent video. Once the cheatsheet is back and firing top predictions, I'll be sure to share it. Thanks! -Bruno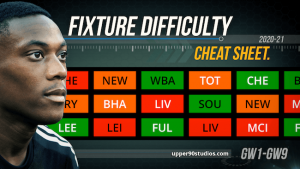 ---
U90

mini league.
Free to join. Sign-in to FPL, click the auto-join link below or enter the code. Players from last season are automatically entered. 👍

Auto-join link: https://fantasy.premierleague.com/leagues/auto-join/brzq25
Code to join: brzq25
Rank
Team & Manager

GW

TOT

Here for beer
Fionn Hayes
58
1235
Tinchy Sneijder
Josh Capaldi
47
1209
FPL Saffer
Kevin Rose
47
1205
The_Mamba
Parth Morzaria
51
1187
Civilians FC
Kyle Gregory
59
1184
FC Sipaj ne pitaj
Nemanja Putnik
58
1183
evolution
Jacques Hale
45
1180
2Good4u
Jubayer Al Mahmud
56
1179
Legend Killer
Kabin Gurung
49
1178
NK Sokol Milanovac
Robert Bigec
53
1177
---
My
music.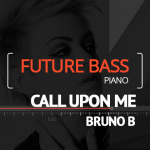 Music link: http://upper90studios.com/music/
---
Fantasy Premier League
strategy.
With a decade-long winning record in the top 1-2%, our Fantasy Premier League tips and tools help managers from all around the world play and win. Considering the total number of players each season, 2018/19 was our best ever, finishing top 0.3% Overall Rank 21k out of 6.3 million! Previous finishes: 13k, 20k, 20k, 21k, 54k, 61k, 63k, 65k, 78k, 119k…
Stay ahead of your competitors! Don't forget to subscribe to our email list at the top right of the page. We'll send you our weekly team prediction and best tips which you can use to tweak your team. Stay up-to-date with our last-minute transfers and captain choice on Twitter or Facebook.
---
Rate My Team.
NEW strategy for Double Gameweek 19 with five premium attackers. Wildcard, Bench Boost, Triple Captain or plain old transfer hits? Thanks for reading and let's rate your team!
Thanks!
-Bruno