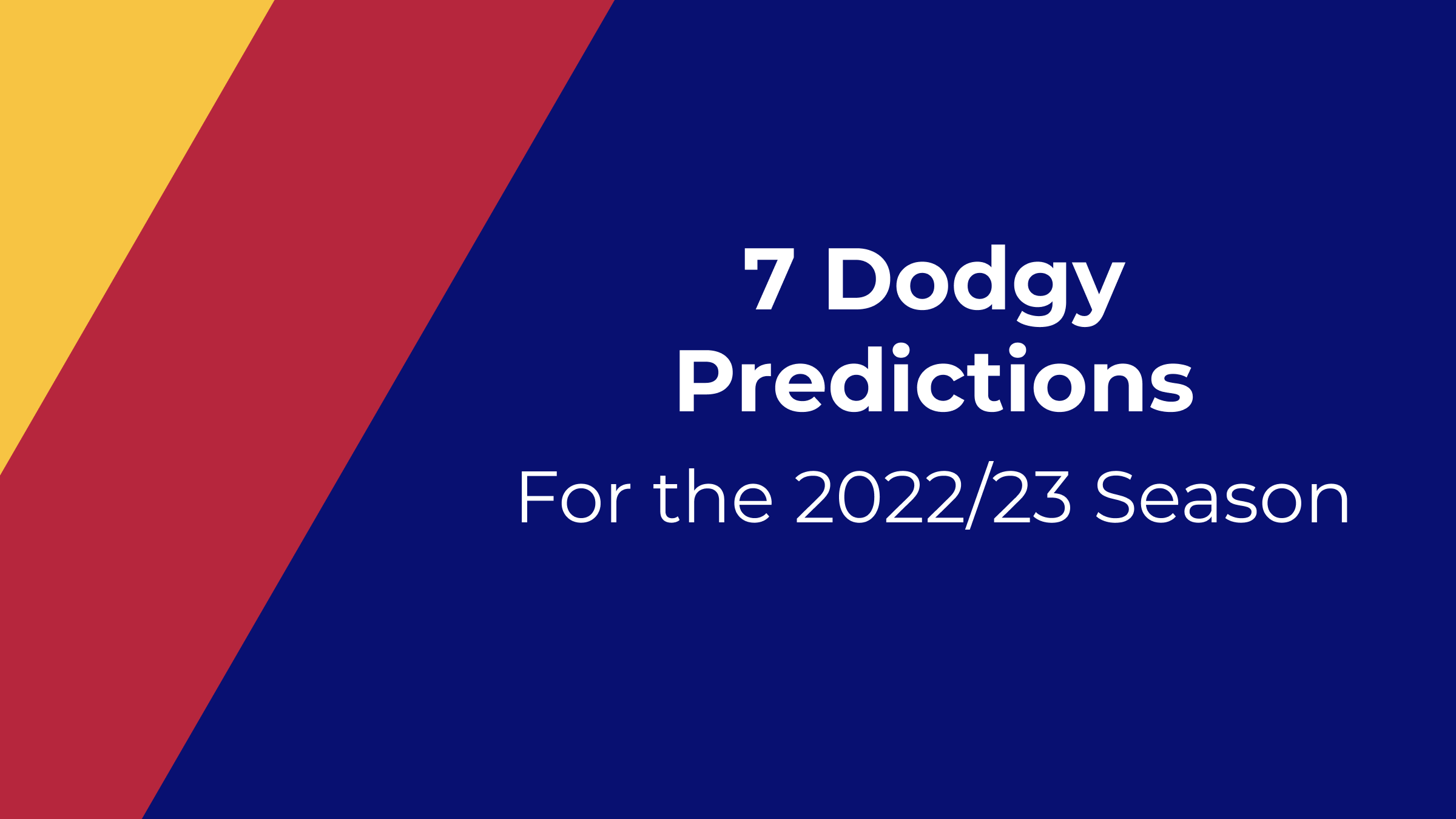 It's always fun to make predictions you can look back on at the end of the year and if I don't get many right, we can just delete this article and pretend it never happened.
I thought it would be fun to make a few specific predictions and to also give my guess at the final league standings. I would encourage everyone to put some thought into how they see the final PL table shaping up as this will help inform yourself of team biases heading into draft day and the season in general.
1 – Salah will (comfortably) win the golden boot
I know this is as controversial as predicting the BMW in front of you won't indicate at the next turn, but nevertheless there are some (quietly) doubting Salah will continue his goalscoring form this year. He is now unequivocally the main man at Liverpool having penned his new deal earlier this summer and when you consider penalties, it's hard to see how he won't score at least 20 league goals again this year.
Factor in that Egypt will not be going to the World Cup in November, meaning he can take it easy for a few weeks and there's no AFCON this season (now moved to Jan/Feb 2024), as first picks go it doesn't get much better.
The Draft Ranks Dashboard will tell you that Salah is comfortably averaging #1 pick in all draft sizes, so we would say that the world agrees!
2 – Bournemouth, Nottingham Forest & Southampton are relegated
As you'll see below, Bournemouth get my vote to finish bottom this season and will be a fixture I target from the off (unless they start to drastically prove me wrong!). Bournemouth's squad currently looks to be the weakest and a defensive style could see them in for a miserable season. I'm impressed with the signings Forest have made so far and out of the three could be the biggest surprise if they all manage to gel. Southampton meanwhile have some very average players – I'm not enamoured with any of their new signings and while I admire the investment in youth, an experienced head in defence and attack may have been useful additions.
3 – Vardy will put up >20 attacking returns (Goals + Assists)
Not a lot to say on this one – from what I've seen in pre-season he still looks to have the sharpness and finishing ability that have made him the player he is. Leicester's first two home games are against Brentford and Southampton and Vardy could already have 6 attacking returns after that. He's another player who will benefit from the winter World Cup to let him recover for a few weeks and the very capable Iheanacho and Daka mean Leicester don't have to flog him for 90 minutes every week.
Vardy is being drafted around pick 12 when looking at all drafts globally, so is still highly rated amongst FPL Draft players. See where Mitch has ranked Vardy at Mitch's Rankings
4 – Grealish will continue to underwhelm at Manchester City
Fairly controversial as he's a popular figure ahead of the upcoming season and at £100m last year, expectations will be expectedly high. The sensible football folk out there will tell you that the arrival of Haaland is perfect for his game – city can be more direct and it's now worthwhile for wingers to get to the byline with a proper target man in the middle. The only issue I see (aside from not believing he is a £100m-calibre player) is that with a proper no.9 it is incumbent on the wide attackers to also do their fair-share of defensive work – which Grealish has not relished so far.
The problem is I believe Foden gives you as good an attacking performance while also working a lot harder for the team and generally providing more in possession. I should point out that currently his average draft position is around the 44th pick – which is very fair and a worthwhile punt on a player who could form a formidable partnership with Haaland and prove me completely wrong.
5 – Martinelli will score >10 goals this season
I think this season is set up nicely for Martinelli. The arrival of Jesus provides a proper focal point and the threat of Saka on the opposing flank will (in my opinion) afford Martinelli space to punish teams. Arsenal have an incredible opening run of fixtures and he could really hit the ground running – particularly with what could become a reliable left-sided partner in Zinchenko
Martinelli is being drafted around pick 68 when looking at all drafts globally, so is still highly rated amongst FPL Draft players. See where Mitch has ranked Martinelli at Mitch's Rankings. See his pick distribution for 8 perosn leagues below.
6 – Konaté will start more league games than Matip
Matip was excellent last season and will be a handy player to own (particularly early in the season), but I think Klopp will be eyeing Konaté to ultimately nail down that spot next to Van Dijk. He's still only 23 years old and has showed signs of his class in the appearances he's made already.
The draft dashboard here at Draft FC currently shows Konaté is being taken late in the draft – around 93-99 overall – whereas Matip is going around pick 52. The concern over minutes is the reason Matip has fallen as much as he has done and those who have drafted either one could end up with a very lucrative pick.
7 – Bamford keeps Leeds up by the skin of their teeth
I see Leeds as being around the relegation zone this season and the only reason I've put them to stay up is because of Patrick Bamford. Lest we forget the 17 goals and 11 assists the year before last which nearly put him into the elite 200 points club for FPL. Obviously those goals came from 'Bielsa-ball' and don't reflect the kamikaze defending that ultimately cost Bielsa his job. I think he's one of the best strikers in the league and just has that natural knack of finding the back of the net more often than not. I'm backing him for 20 attacking returns (goals + assists) this seasons, including some dramatic winners that ultimately keep Leeds in the PL.
Make sure to listen to the Draft FC Podcast as the season begins, where Draft FC Mitch will give you the best tips on waivers and in-season strategy every week.
Final Table Prediction 22/23
Manchester City
Liverpool
Tottenham
Arsenal
Chelsea
West Ham
Manchester United
Newcastle
Crystal Palace
Brighton
Leicester
Aston Villa
Everton
Wolves
Brentford
Fulham
Leeds
Southampton
Nottingham Forest
Bournemouth