https://www.youtube.com/watch?v=OT1pwrscRu4?start=14
That is the Razzball Hoops anthem, which means only one thing: We back, baby! The Son descended below the horizon for a bit but has been lighting up the hoops landscape since July, slaving away at projections while participating in at least eight drafts so far. Before I get into the Top X lists:
This is NOT a rankings list. This list just shows the overall value for a player based on my projections. I go through each team, set the depth chart and allocate minutes accordingly. I figure out the per-minute numbers for every stat as best as I can then use z-scores for each category, which culminates in the overall value. This year, I incorporated totals and replacement value into the equation. Shoutout to Eric Jenike and Guiseppe Racco for showing me the light. If you want to learn more from EJ and GR, listen to episodes 41 and 44 of the Son Pod. Totals help me with allocating the pie for each team which keeps the projections honest. In addition, they factor in games played, which per-minute stats cannot. Is it perfect? Niet but I try my best.
Do NOT draft straight from this list. It is meant only as a guide. It does not factor in ADP, different strategies, and roster construction, which is the most important thing when it comes to fantasy basketball. It's all about figuring out what puzzle you want to construct then fitting in the appropriate pieces. Drafting Giannis Antetokounmpo requires a completely different build than selecting Stephen Curry in the first round. As a result, subsequent players in the draft pool will be elevated or lose value.
In the stat boxes below each player, FT% and FG% are volume-adjusted.
Alright. Enough. Let's get to it.
Nikola Jokic
What a freaking Jokic Nikola is! He is the only player to have an overall value in the double-digits and has double the value of the 11th overall player! He is the consensus number one player on everyone's list because he is literally the perfect fantasy player. He scores  a ton of points, grabs double-digit rebounds, dishes out more dimes than most guards, gets his steal on, and provides pristine percentages from both the line and field. If there are any bugaboos to his game, the blocks are light for a big man and the turnovers are high. Turnovers schmurnovers and blocks can be found relatively easily later in drafts, though. Now, the return of Jamal Murray and Michael Porter Jr. could bring some usage down since this was Jokic last season:
Even if some of the counting stats subside, it won't be enough to knock him from the top spot, though.
| | | | | | | | | |
| --- | --- | --- | --- | --- | --- | --- | --- | --- |
| PTS | REB | AST | STL | BLK | TOV | 3PT | FG | FT |
| 23.97 | 13.43 | 8.09 | 1.32 | .78 | 3.57 | 1.36 | 53% | 81% |
Joel Embiid
If only someone could hack into the Matrix and turn off injuries. Embiid could then possibly knock Jokic off from the current Nylon Throne. In his career, Embiid missed the entire first two seasons of his career with a foot injury. Then he played 31, 63, 64, 51, 51, and 68 games last season. Those two 51-game seasons were COVID populated, so keep that in mind. So, the trend is definitely our friend when it comes to games played but it's still a concern. Was last season an outlier or the start of a glorious journey? Remember when I said making projections is hard? Yeah, I have no idea but I put him down for 65 games while Jokic is at 75. 10 games is a huge difference, especially when factoring in total stats. Now, Embiid will score more points on a per-game basis than Jokic and he's a 1/1/1 player, doubling the block output of Jokic. Where Jokic shines over Embiid is in dimes, and that's huge because dimes become a scarce commodity. With high-scoring and efficient big men in short supply, Embiid does get elevated. That said, there's a ton of risk and you are paying for a ceiling outcome. This is where the personal risk/reward calculus has to be employed. Everyone has a different tolerance and perspective. In addition, there's usually a center run in the third to fourth rounds, so that needs to be factored into the equation.
| | | | | | | | | |
| --- | --- | --- | --- | --- | --- | --- | --- | --- |
| PTS | REB | AST | STL | BLK | TOV | 3PT | FG | FT |
| 30.4 | 11.56 | 4.21 | 1.02 | 1.46 | 3.06 | 1.33 | 49% | 80% |
Giannis Antetokounmpo
https://www.youtube.com/watch?v=tNp9fzmXyn8?start=71
Points? Check. Boards? Check. Dimes? More than a handful. Steals and Blocks? Check and check. How about making it rain from downtown? Check. So, like Embiid, G is a 1/1/1 player. It's all about the free-throw shooting. He's a full eight to nine percentage points behind Jokic and Embiid and the volume is Hefty, Hefty, Hefty, so roster construction going forward is of paramount importance. I have seen really good Giannis teams for roto. It takes work but it's doable. For H2H, you know what to do. Here's one of my favorite H2H punt teams ever. There are some players who look at the landscape and put a priority on forwards because they see the drop off as severe. There are others who want to scoop up as many high-scoring guards early on. As mentioned in the opening, it all comes down to your perspective and roster construction. G's value could be elevated or depressed depending on which side of the fence you are grazing on. One thing that I've noticed over the years is that G doesn't get the full workload anymore. Earlier in his career, he'd play close to 80 games at 35 minutes per. Now, he's under 70 and around 33 minutes per. The Bucks are a great team so there are plenty of rest days. In addition, they are all about the playoffs so there is no need to push full throttle in the regular season. Just something to think about.
| | | | | | | | | |
| --- | --- | --- | --- | --- | --- | --- | --- | --- |
| PTS | REB | AST | STL | BLK | TOV | 3PT | FG | FT |
| 28.97 | 11.22 | 5.8 | 1.15 | 1.32 | 3.3 | 1.09 | 52% | 72% |
Jayson Tatum
How could I not like JaySON? Especially when he was mentored by Kobe. Can you tell that I'm a Lakers fan? Looking at my sheet, almost all of his numbers are green, although not sure if they are Celtics green. Regardless, green in the US of A is good because money is green and Tatum is money. He is one of the top scorers in the game and garners a high usage on a nightly basis. Even though most of his shot attempts come from the perimeter, the field goal percentage isn't bad at 46%. Sure, he was ice cold to start last season but slowly improved and ended up in that range. Tatum chips in a little something something in every category without hurting you anywhere. If you subscribe to the forward scarcity theory, then he's the perfect player for you. Eight boards, four dimes, one steal, and three treys to go along with 27 points is sexy indeed.
| | | | | | | | | |
| --- | --- | --- | --- | --- | --- | --- | --- | --- |
| PTS | REB | AST | STL | BLK | TOV | 3PT | FG | FT |
| 27.11 | 7.9 | 4.32 | 1.08 | .31 | 2.88 | 3.13 | 46% | 83% |
Tyrese Haliburton
After fracking was limited in the US, Halliburton had to look for other sources of revenue because the approximately $16 billion earned last year just wasn't enough. While surveying the landscape in Indiana, there appeared funnels of dirt hovering in the air like tornadoes. The Halliburton team traced the source down to a 1999 Toyota Supra MK IV JDM hauling ass at close to 180 mph. As the drone zoomed in closer, the driver side window was lowered and….
….as Tyrese pressed the NOS and jetted forward, there were sparks that emanated from the exhaust. No thought was given to the brief explosive light that flashed until it, not only, remained but began to elevate towards the heavens. Higher. And higher. And higher it went until all that remained was…..
….the other Tyrese logo'd to the sky. Many will scoff at Haliburton being this high. Let them scoff. In the early drafts I've done, he was being drafted in the early second round, but is now firmly at the 1/2 turn. The percentages are B. U. T. full. For a guard? They are <chef's kiss>. He drains some treys, grabs some boards, and even blocks some shots. Where he truly shines, though, is in the dimes and steals. The only bugaboo to his fantasy game, which even isn't a bugaboo, is the points. I have him at 19 per game, which is good, but you do fall behind in that category compared to the other first rounders. Haliburton had a 19% usage rate last season. I'd expect that to increase to the low-20s. There are no weaknesses to his fantasy game and he provides a solid foundation. You do get a jump on dimes and steals but fall behind in points a bit. It all comes down to roster construction so formulate a plan then execute it.
| | | | | | | | | |
| --- | --- | --- | --- | --- | --- | --- | --- | --- |
| PTS | REB | AST | STL | BLK | TOV | 3PT | FG | FT |
| 19.3 | 4.2 | 9.45 | 1.68 | .59 | 3.15 | 2.38 | 47% | 81% |
Karl-Anthony Towns
I've often written that KAT lacks that dog in him. Yes, I do get paid for this gig, unbelievably. The whole Jimmy Butler incident kind of reiterated that for me but I'm only partly joking. KAT is extremely talented but I'm not sure he's the guy to lead a team to a chip. Maybe as a secondary guy? Now that Anthony Edwards is in town, perhaps that scenario plays out. Here's something to ponder. KAT lacks the dog but ANT is a dog. Go figure. Anyways, KAT used to be the gold standard for fantasy, as he contributed someting across the board without hurting you anywhere. He was both a per-minute AND totals star because he literally played every game his first three seasons in the league. Times have changed as COVID and injuries plagued the last few seasons. That said, he did play 74 games last season. KAT is a 1/1/1 player who dishes out close to four dimes and shoots 41% from downtown, 50% from the field, and 80% from the line. The center eligibility provides a boost as well. The rebounds may come down slightly with Rudy Gobert in town but KAT provides such an awesome floor for fantasy and keeps every path viable in terms of roster construction.
| | | | | | | | | |
| --- | --- | --- | --- | --- | --- | --- | --- | --- |
| PTS | REB | AST | STL | BLK | TOV | 3PT | FG | FT |
| 24.34 | 10.03 | 3.57 | .98 | .95 | 3.06 | 2.14 | 49% | 81% |
Kevin Durant
"And on the seventh day, God ended His work which He had done, and He rested on the seventh day from all His work which He had done. Then God blessed the seventh day and sanctified it, because in it He rested from all His work which God had created and made." Genesis 2:2-3
Unfortunately, while He was resting, God woke up in a sweat, possibly from the cumulus clouds that had floated towards heaven, but more than likely from the prospect of knowing that he had not yet created the perfect basketball player. Then he went to work: 6'10", 240 pounds, 7'5″ wingspan, and 33.5″ hops. Add splash of J and a pinch of handles then, voila! Easy peasy. Since the process took less than a minute, it wasn't included in the history books, and God did indeed rest on the seventh day.
Outside of his rookie year when he finished as the 76th player in total ranking, KD has finished 11, 1, 1, 1, 1, 1, 148, 2, 8, 5, 4, 84, and 2. That is insane. When he's healthy and playing, KD is one of, if not, the best fantasy players in the game. 49% from the field and 86% from the line on big volume provide an excellent percentages base, which by the way, are impossible to make up if you fall behind. He scores a shit ton of points, grabs boards, makes it rain from downtown, and will get close to a block and steal per game. You don't even fall behind in dimes because he dishes out over a handful. The only worry is injury and number of games played but we cannot predict injury so take the awesomeness and hope that the injury gods are awake to battle against the injury devils.
| | | | | | | | | |
| --- | --- | --- | --- | --- | --- | --- | --- | --- |
| PTS | REB | AST | STL | BLK | TOV | 3PT | FG | FT |
| 27.9 | 7 | 5.77 | .94 | .94 | 3.32 | 2 | 49% | 86% |
Stephen Curry
As I entered the stadium, the usher politely asked me, "How spicy would like your Curry tonight?"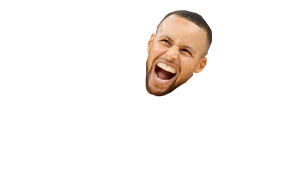 "Is that a rhetorical question?," I replied. There have been plenty of microwaves in NBA history: Vinnie Johnson, Lou Williams, and Jamal Crawford to name a few. Those were guys primarily off the bench, though. Kobe Bryant did put up 81 points in a game once. Reggie Miller scored eight points in nine seconds. I'm not sure it gets more microwave than that. Curry has to be in the pantheon for NBA microwaves for sure, as he can get up shots with the best of them and turn them into NBA Jam fireballs or daggers that slay any opponent. Curry went 50/40/90 during the 2015 season and is a threat to replicate the feat even to this day. From a fantasy perspective, the percentages are great for a guard, which provides a solid foundation to buffer some later bigs if you choose that path. You won't fall behind in points or dimes and he provides a decent amount of boards and steals for his position. He is the creme de la creme for treys but those can be found later. In addition, he's light in blocks, but those can be found later as well. As mentioned earlier, it's all about which path you choose to take and making the pieces fit the puzzle. Curry has defined strengths and weaknesses. The one worry this season, though, is the rest concern. The Warriors play 15 back-to-backs this season and their primary concern is the playoffs. With Jordan Poole proving himself and the emergence of Moses Moody, Steve Kerr may be more willing to bench his superstar.
| | | | | | | | | |
| --- | --- | --- | --- | --- | --- | --- | --- | --- |
| PTS | REB | AST | STL | BLK | TOV | 3PT | FG | FT |
| 25.4 | 5.27 | 6.12 | 1.19 | .17 | 3.23 | 4.49 | 47% | 85% |
Kawhi Leonard
Before the profanities and internet tomatoes get tossed at my internet head, let me preface this section with DO NOT DRAFT KAWHI IN THE FIRST ROUND. In the most recent drafts I participated in, he was selected towards the end of the second round to the beginning of the third round. As mentioned in the opening paragraph, which the majority probably haven't read, this is not a rankings piece. It just shows the overall value of a player with replacement value and totals baked in. When Kawhi is on the floor, he is one of the best fantasy players in the game. The percentages are good, he keeps up with the top players in the scoring department, grabs boards, dishes out dimes, gets his 211 on, and isn't a negative in the blocks department. He even has an absurdly low turnover rate for the type of usage he handles. He is so damn good that it's laughable.
That said, he hasn't played in over a year and in the three prior seasons racked up 52, 57, 60, and nine games. At some point, every player has a price. There's a ton of risk with Kawhi but the ceiling is sky high. This will come down to your risk profile and whether or not you have more than one team. If you only have one bullet, it's tough to draft Kawhi. That said, if you're playing in a large field tournament or have a solid base in the first two rounds and Kawhi is sitting there in the third round, then….NO RISK IT, NO BISCUIT! For full disclosure, this was the rally cry I bellowed last season as I drafted Anthony Davis and Paul George on my Main Event team.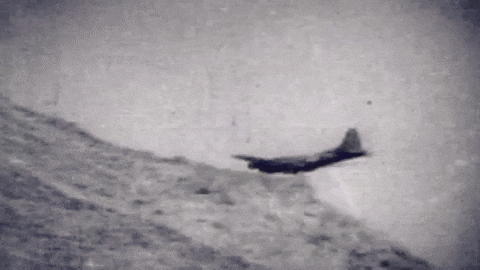 | | | | | | | | | |
| --- | --- | --- | --- | --- | --- | --- | --- | --- |
| PTS | REB | AST | STL | BLK | TOV | 3PT | FG | FT |
| 25.23 | 6.8 | 5.1 | 1.7 | .51 | 2.04 | 1.94 | 47% | 83% |
Luka Doncic
73% career free-throw shooter. That is the only bugaboo for Luka from a fantasy perspective. Well, there is the high turnover rate but turnovers schmurnovers. Back in 2016 and 2017 during Eurobasket and EuroLeague competitions, Luka converted over 80% of his free throws so he has it in the bag. At some point, there's a chance it puts it together from the line. He could be the anti-Westbrook, who went from being an 80% shooter from the line to 66% last season. If he does get that part of his game settled, then Luka shoots up to the front of the first round because the points are elite with around nine boards and nine dimes. He even chips in the defensive stats. If Luka puts it all together, he could average a trip-dub a la Westbrook with good percentages. As financial publications always state as a disclaimer, past performance is not indicative of future results. Outlier seasons or straight up improvements happen. If either happens with Luka, then….
| | | | | | | | | |
| --- | --- | --- | --- | --- | --- | --- | --- | --- |
| PTS | REB | AST | STL | BLK | TOV | 3PT | FG | FT |
| 27.34 | 8.99 | 9.1 | 1.08 | .49 | 4.44 | 2.94 | 46% | 76% |