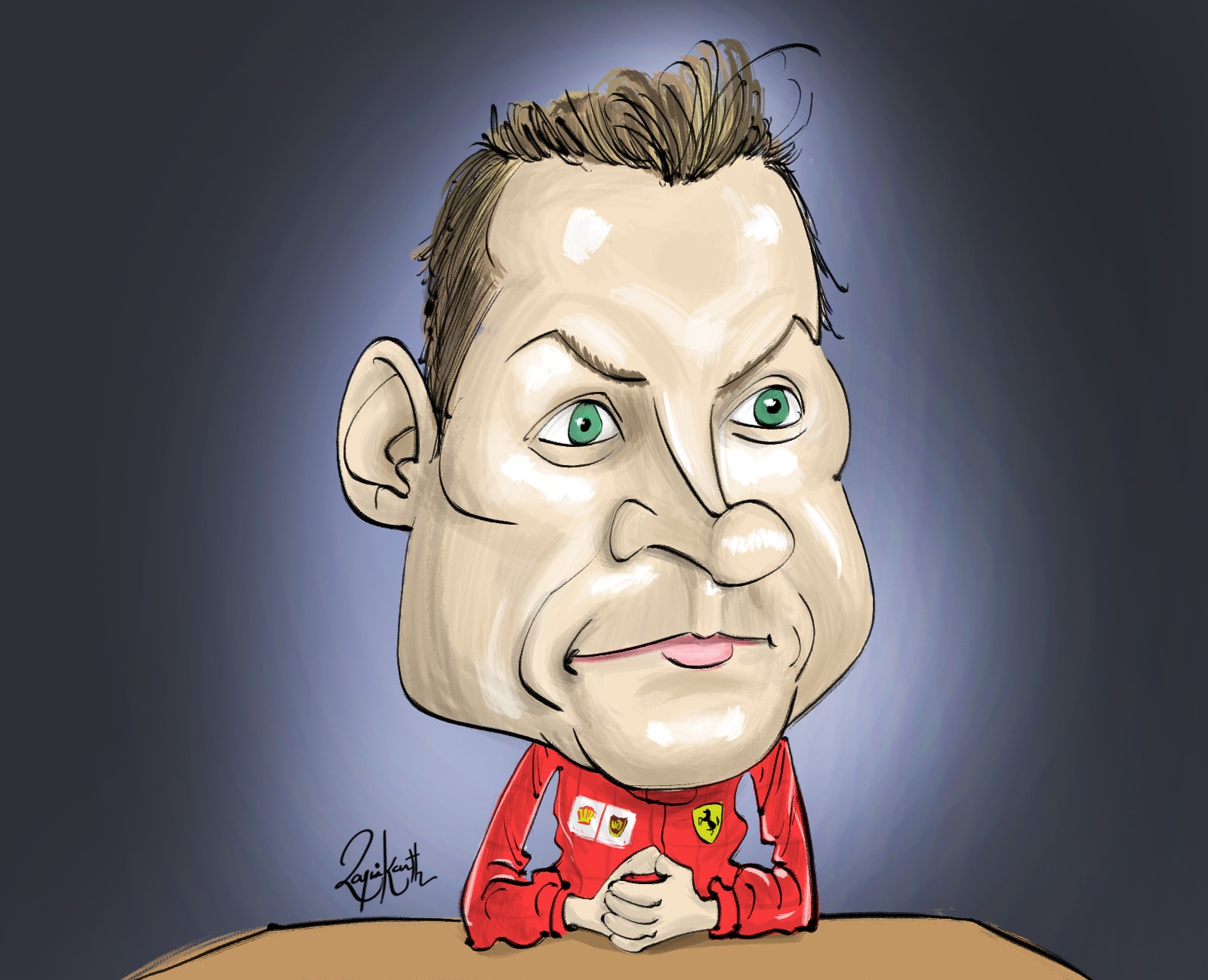 Make no mistake, Michael Schumacher is the real "King of Spa!" At least, where it stands at the moment. So how's that? With 6 race wins at the famous Formula 1 circuit, there's no other driver who's rivalled Schumacher's supremacy at the Ardennes.
But having said that, only one driver on the current grid has managed to come close to Michael Schumacher's tally of wins. And that's Sir Lewis Hamilton with four wins. Incidentally, and this is for the propagators of the anti-Hamilton rhetoric, the Briton has got a few years left in him.
It's likely that he will, at some point, overtake Michael Schumacher as the driver with most race wins at Spa Francorchamps, the glorious home of a glorious Formula 1 venue.
But in here rests a catch, albeit one that ought to be carefully examined.
There's one more driver who holds the record of winning the Belgian Grand Prix on as many occasions as Sir Lewis Hamilton.
You read that right.
And it ought to be noted, even the great Lewis Hamilton, someone with 103 race wins against his name, wasn't able to better this driver at the said venue despite them racing together here for a decade and a half.
Some call him a hardcore F1 racer, the likes of which we shall never see again. Then there are those who call him an underachiever. Records point to a clear direction; this bloke is the last man to bring a world title to Ferrari, circa 2007.
He goes by the nickname Iceman.
The name's Kimi Raikkonen.
There was a time where Kimi Raikkonen was considered the "King of Spa," an epithet that stuck by given his prominence at a track where few excelled the way he did.
With great victories in 2004 and 2005 in his McLaren years, the Kimi of those days always seemed in total command at Spa Francorchamps. The McLaren years. We've all heard about them- haven't we?
Maybe it was something about his blazing speed. At the 2004 Belgian Grand Prix, Kimi set a blistering 1:45:108 on lap 42 with just two laps remaining in the race. It's still considered a lap record. And it was, obviously, the fastest-lap of the race.
Or maybe it was the fact that the Finn's handling of Eau Rouge, widely regarded as one of the trickiest and yet, most breathtakingly fast corner of the track marked his legend at Belgium.
If you ever have time and are interested, perhaps you may want to watch the epic overtake Raikkonen executed on none other than Michael Schumacher in 2012 at the very corner. The former was, lest it is forgotten, in a Lotus-Renault and the seven-time world champion was in the Mercedes.
Or maybe it was a combination of the fact that Kimi Raikkonen, who famously claimed 4 of his twenty one career wins here just felt a special connection with the track and hence his great record.
Regardless, a question ought to be asked of the intrepid fan. It "could" be one that we may never have asked ourselves especially given the way the Iceman of F1 dominated a really high-speed track.
Given the menacing form Kimi Raikkonen was in during the 2004 and 2005 McLaren years, could it have been that he'd have won the 2006 race as well had it not been cancelled?
As luck would have it, Raikkonen never claimed a hat-trick of wins here at Spa for the possibility of it was cruelly taken away from him; owing to extensive track repair work, the 2006 Belgian Grand Prix was called of.
Though truth be told, knowing the man's phlegmatic nature and that he never personally cared about statistics, one's not sure if Kimi would have bothered about three wins on the trot here at Spa, a track whose most recent winner is the defending world champion: Max Verstappen.
Many have visited Spa over the years and waned out trying to dominate the track that's just as eye-widening beautiful as it's treacherous in the challenge it poses the drivers.
But few have tamed it and often with the prancing horse as gloriously as the enigmatic Finn Kimi Raikkonen. His last ever win at Belgium came in 2009, where he famously pulled off a sensational move on Force India's Giancarlo Fisichella, when it seemed that the Italian was running away with the win.