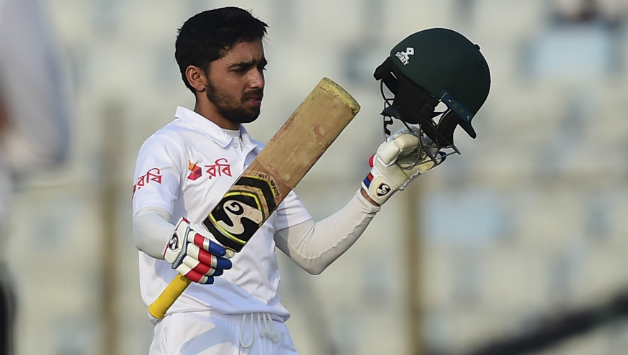 The Bangladesh Cricket Board (BCB) has asked Mominul Haque to decide whether he wants to remain as captain or not, citing the fact that his batting has suffered as a result of his leadership responsibilities.
Mominul's captaincy has come under fire after a streak of poor performances. In the last 15 innings, the southpaw has only scored 176 runs at an average of 12.57, including only fifty (88) against New Zealand in Mount Maunganui. Mominul has scored only 24 runs in his last seven innings, dating back to the tour of South Africa in April.
Mominul has scored 912 runs in 17 Tests as Bangladesh's captain, with an average of 31.44 and three hundred and two fifties to his credit. Under his leadership, Bangladesh won three Tests, drew two, and lost the rest 12.
After their humiliating 10-wicket loss against Sri Lanka at Sher-e-Bangla National Stadium, BCB chief Nazmul Hasan met with Mominul, but no firm decision on his captaincy future was reached. When they were sitting together before the West Indies tour, Nazmul encouraged Mominul to ponder about his future and let him know if it was impacting his batting.
BCB Is Not Forcing Mominul Haque To Retain Captaincy
The BCB's cricket operations chairman, Jalal Yunus, stated that the board will not put any pressure on him to keep the captaincy if he believes it is damaging his batting.
"I think captaincy is extra pressure. When you are not getting runs as a captain you might feel awkward asking for help. At that point the pressure gets higher and it can have an effect on him. What is best for him, he needs to decide."
"Our BCB president sat with him but the discussion is not yet over. Because he is abroad the meeting could not take but when he arrives they will sit to discuss about his future," added Yunus.
The BCB is unlikely to alter the Test captain before the West Indies tour unless Mominul refuses to lead the team. However, unless Mominul impresses both with the bat and as a leader with some success in the two-match Test series, which begins on June 16 in Antigua, a decision on the future Bangladesh Test captain is expected after the two-match Test series.
Also Read: IPL 2022: BCCI Announces Cash Reward For Pitch Curators After A Successful End Of The Season