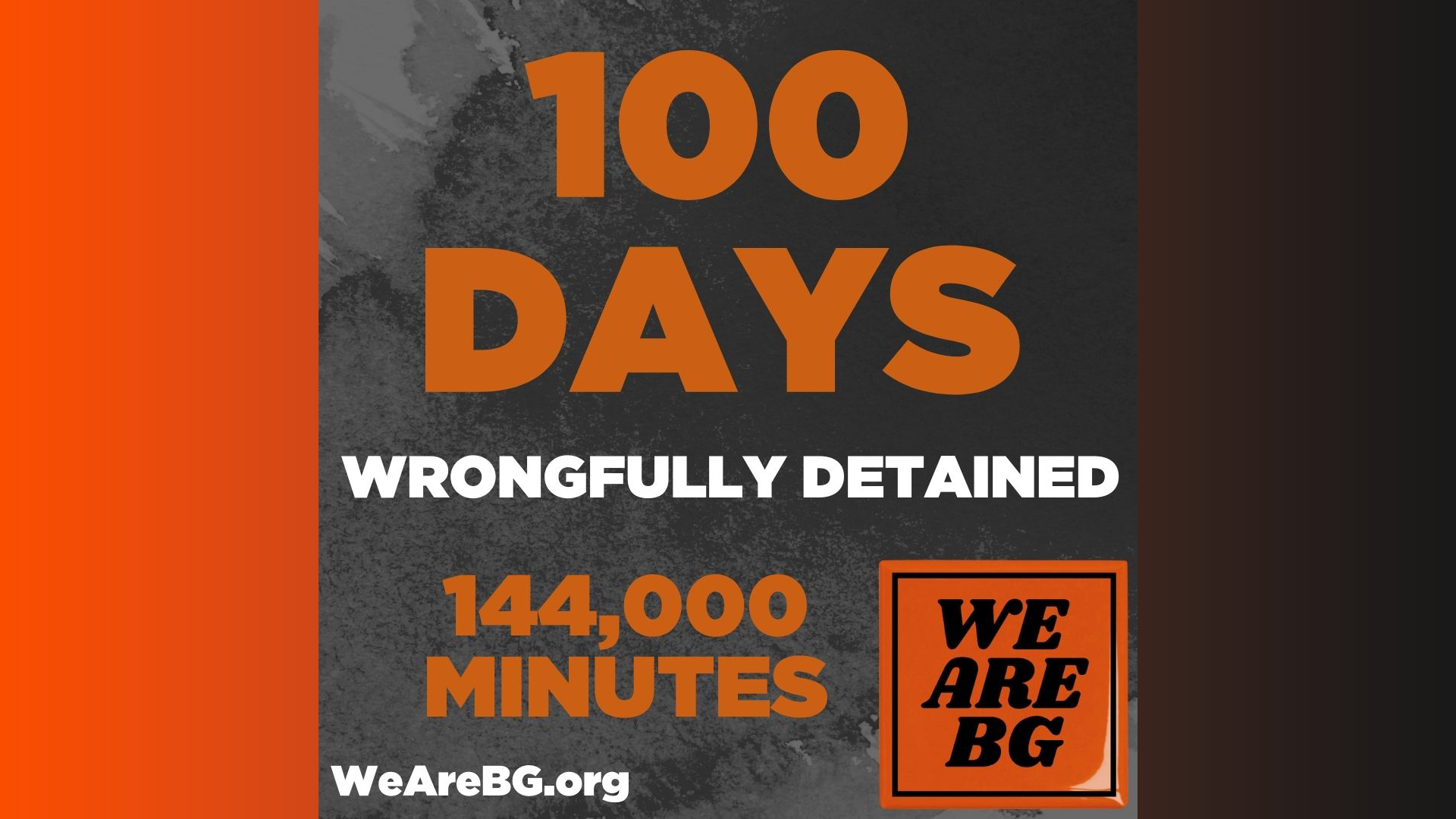 The Women's National Basketball Players Association, the union for the WNBA's athletes, released a statement on the 100th day of the wrongful detainment of Phoenix Mercury center Brittney Griner by the Russian government. Since mid-February, she has been detained in Russia after Moscow airport authorities claimed to have found vape cartridges containing cannabis oil in her luggage. She plays in Russia during the WNBA offseason
In early May, the U.S. State Department declared that Griner was being held unlawfully.
"The Department of State has determined that the Russian Federation has wrongfully detained U.S. citizen Brittney Griner," an official from the State Department said. Special Presidential Envoy for Hostage Affairs Roger Carstens and an interagency team are handling her case.
This past week, her wife, Cherelle, spoke to Good Morning America's Robin Roberts for ABC News about the detainment and the fight to bring the WNBA star home.
https://www.youtube.com/watch?v=XtbsmGiJ8Ts?version=3&rel=1&showsearch=0&showinfo=1&iv_load_policy=1&fs=1&hl=en-US&autohide=2&wmode=transparent
Cherelle Griner sat down with ABC News' Robin Roberts and spoke about her wife's detainment in Russia and the fight to bring her home.
WNBPA statement
Brittney Griner is our teammate, our friend, and our sister. She is a record-breaker, a gold medalist, a wife, a daughter, a champion, a role model, an all-star and so much more. Right now, BG is an American citizen who has been wrongfully detained in Russia for 100 days. That's 144,000 minutes. Anyone who has followed us knows the power of The 144. We know that speaking up together, as a collective, is game, life and world-changing.

To our sisters, brothers and colleagues in professional sports: sign the petition, hold your own media blackouts, please. Help us reach the White House.

To athletes, of any age, ability level, team, sport, or country: this is OUR teammate. A member of OUR global sports community, we need to stand up and stand together to call for her release. Speak up, speak out, and do not stop until BG is home.

To the media: write BG's story. Use your platform and your voices.

To everyone listening: go to WeAreBG.org and sign the petition, call the White House and call everyone you know. If you know anyone in the Biden Administration, CALL THEM.

Cherelle NEEDS to meet with the President. Her person, our sister, has been wrongfully detained for 100 days.You've heard our pleas. You have heard BG's wife Cherelle's pleas. And now more than ever, we need you to stand with us, to get her person home.

And yes, we're going to have the pay equity conversation. We're going to talk about Betting on Women and Investing in Women's sports so athletes like BG don't have to risk their health and safety playing basketball year round to make a living. We recognize that the wrongful detainment of one of our own is a pay equity issue. We cannot hide it or spin it, we have to own it because the sooner we do that, the closer we get to addressing the issue.

But we will save that conversation. Because right now, on day 100 of BG's wrongful detainment, we are calling on everyone to use their platforms, no matter the size, to bring attention to her wrongful detainment, to get Cherelle that meeting with President Biden, and to GET OUR SISTER HOME. It can feel helpless to be here, unsure of what you can do to help while BG is there. There are action steps YOU can take and we are asking you, imploring you to take them. Call the White House. Call your Representatives. Sign and share the petition. Use #WeAreBG on social media. And engage in productive conversations about pay equity.

There is so much heartbreak and hurt in our country right now. President Biden, please use all available resources to get Brittney Griner home. We need something to rally around and build upon.

It's been over 144,000 minutes that BG has been wrongfully detained, we know, and you know the power of the 144, but right now, we aren't the 144 because we aren't the 144 without BG. We need you, we need advocates, and we need solidarity. Let's show the world the power of our collective voices, and get BG home.