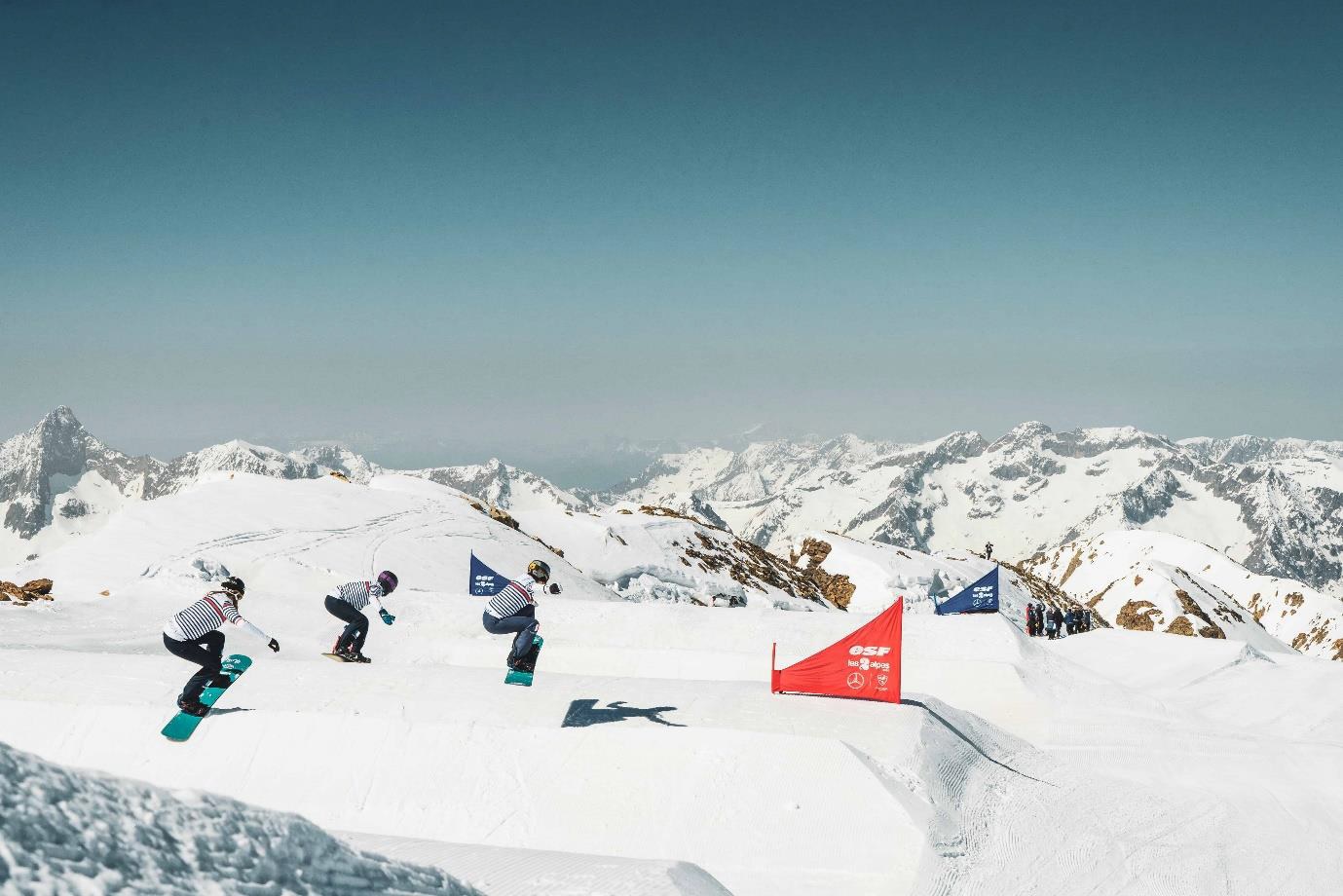 Home › Resort News & Reports › France › Les 2 Alpes hosts start of Ski and Snowboard Cross 22-23 World Cup Tour in October
The glacier in the French resort of Les 2 Alpes will be hosting the opening stage of the FIS Ski and Snowboard Cross 22-23 World Cup Tour this October.
SATA, the Les 2 Alpes ski lift operator, created a permanent cross park in the resort last April 2022, in collaboration with with the Fédération Française de Ski (FFS), to provide a training facility for international athletes.
Fabrice Boutet, director of the SATA group, said: "Through the maintenance of the glacier and thanks to the technical skills and know-how of all the teams, we have built a specific course on the glacier, which will be maintained all year round and which has allowed the French and international teams to train this summer."
In February 2022, a Les 2 Alpes applied to host World Cup stages for four years with the resort. The bid was put together by SATA, the Ski Club and the mayor and their efforts were rewarded when the application was confirmed by the International Ski and Snowboard Federation (FIS)
This season, the Snowboard Cross World Cup will take place between 26–29 October and the Ski Cross World Cup will be held from 2–5 November. Both events will include a test event, training, qualification, and the finale.
Ski and Snowboard Cross are fairly recent additions to the racing circuit and have quickly grown in popularity. Competitors race on courses which include big-air jumps and high-bank turns. In the first round the competitors are timed and the 32 fastest men or the 16 fastest women qualify for the finals when four race against each other in each heat with two being eliminated until there are four left in the finale.
---
‹ Ski and snowboard summer fun for all the family at Snozone
---
Categories: France, Racing